Case Studies
We've helped more than 150 companies generate more revenue and profit through online marketing. Discover selected success stories of our customers.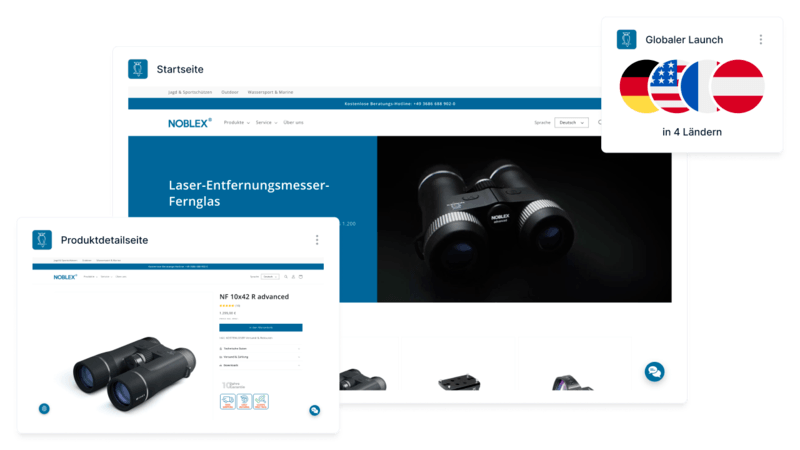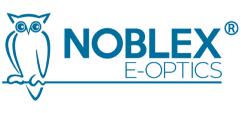 The new online store was one of the first ever Shopify stores to be developed using Shopify Markets. Shopify Markets enables global alignment, so perfectly tailored user interfaces can be provided for different markets beyond simple translation. Additionally, in addition to a multi-language and multi-currency capability, it is possible to manage shipping rates, taxes, customs tariffs, and responsible fulfillment centers in a straightforward manner.
were launched simultaneously

4 markets

from project start to completion

6 weeks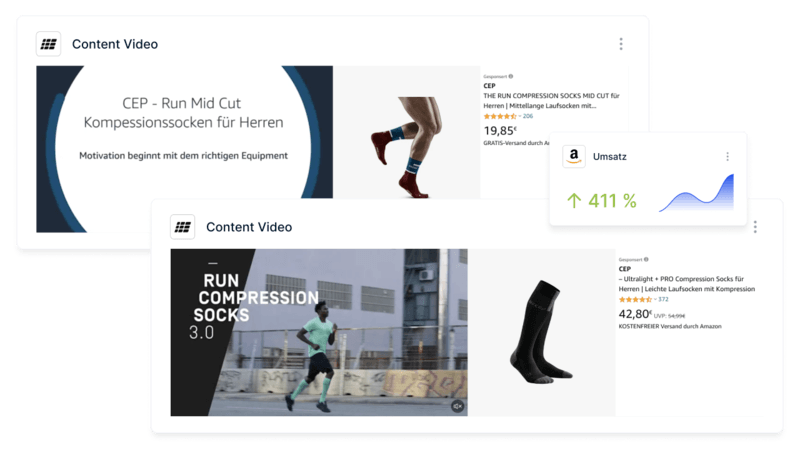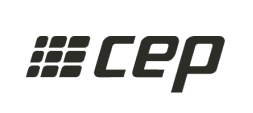 By expanding sponsored brand campaigns to the new video ad format, a significant increase in visibility and brand awareness on search results pages as well as product detail pages should be achieved. Which video format performed better was tested and analyzed in detail. The winner was a 15-second slideshow. The video length and the focus on the most important USPs were decisive for this.
increase in sales compared to previous year

63%

ACoS reduction compared to previous year

15%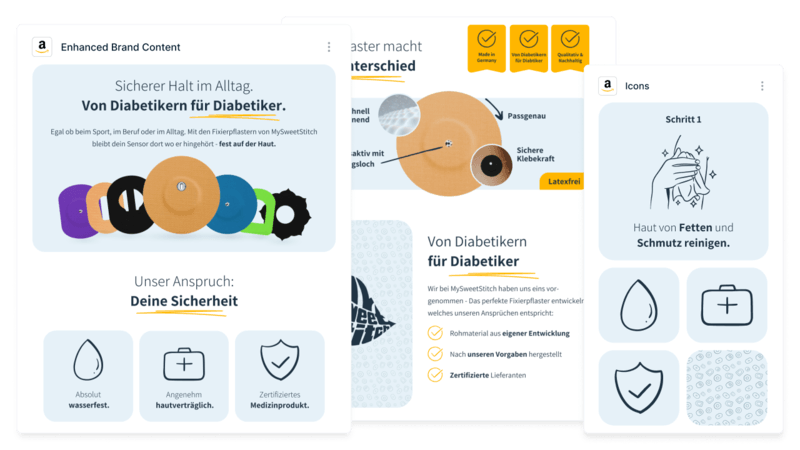 MySweetStitch's fixative patch was imitated on the German Amazon marketplace with inferior quality and poor functionality. Therefore, it was important to clearly communicate the brand's features and core message in the Enhanced Brand Content to differentiate the product from the competition. Based on previous advertising materials, a design system was developed that showcases the core aspect of the fixative plasters, "safety," and is perfectly tailored to the target group.
advertising sales increase in first 10 days

66%

conversion increase

15%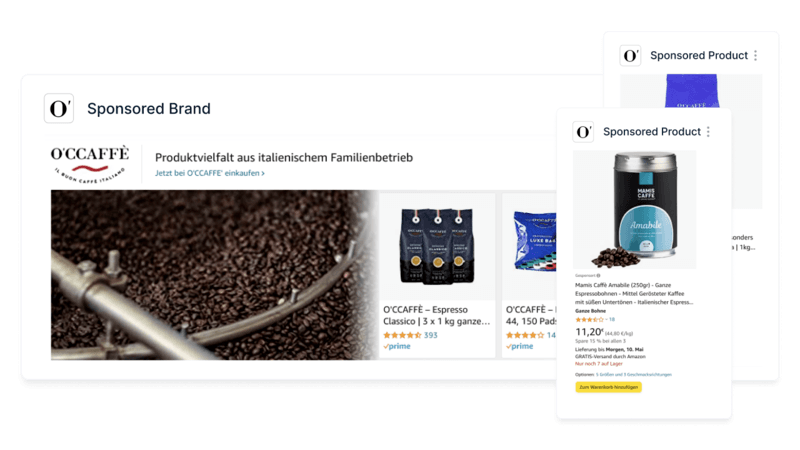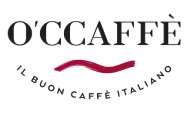 To prevent competitors from placing Amazon ads, relevant ad formats (Sponsored Product, Sponsored Brand and Sponsored Display) and targeting (Keyword Attributed Targeting, Product Attributed Targeting and Category Attributed Targeting) were selected. In addition, product groups were created to take advantage of cross-selling and upselling potential.
advertising sales up on previous month

23%

sales increase compared to previous month

17%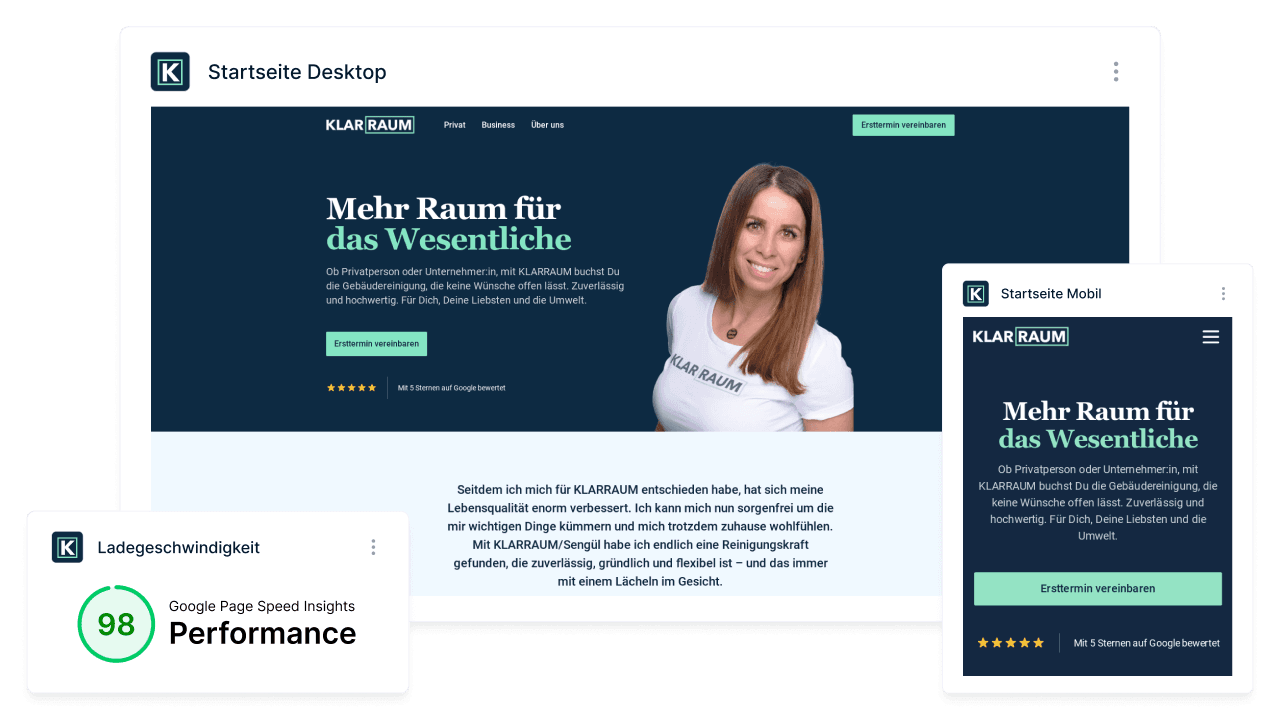 The new website was developed according to the headless approach. The content can be intuitively maintained via a modern headless CMS. At the same time, ultra-fast loading times were realized, which are a decisive ranking factor for Google & Co. The user interface (UI) was implemented according to the latest standards for intuitive use. In the process, the components were designed to be sales-optimized.
Lighthouse Performance Score

98%

from project start to launch

4 weeks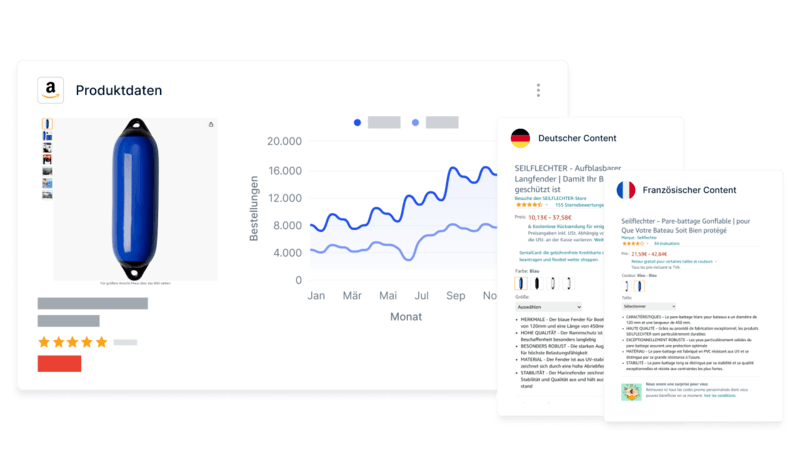 Optimized product detail pages were created for the European Amazon marketplaces. In order to increase the findability and click-through rate on the, variant relationships were created, ratings were synchronized across countries within the framework of Amazon guidelines and the titles as well as product images were optimized. Extensive, country-specific keyword analyses were carried out for the creation of the text content by native speakers.
Amazon marketplaces synchronized

5

from project start to launch

3 weeks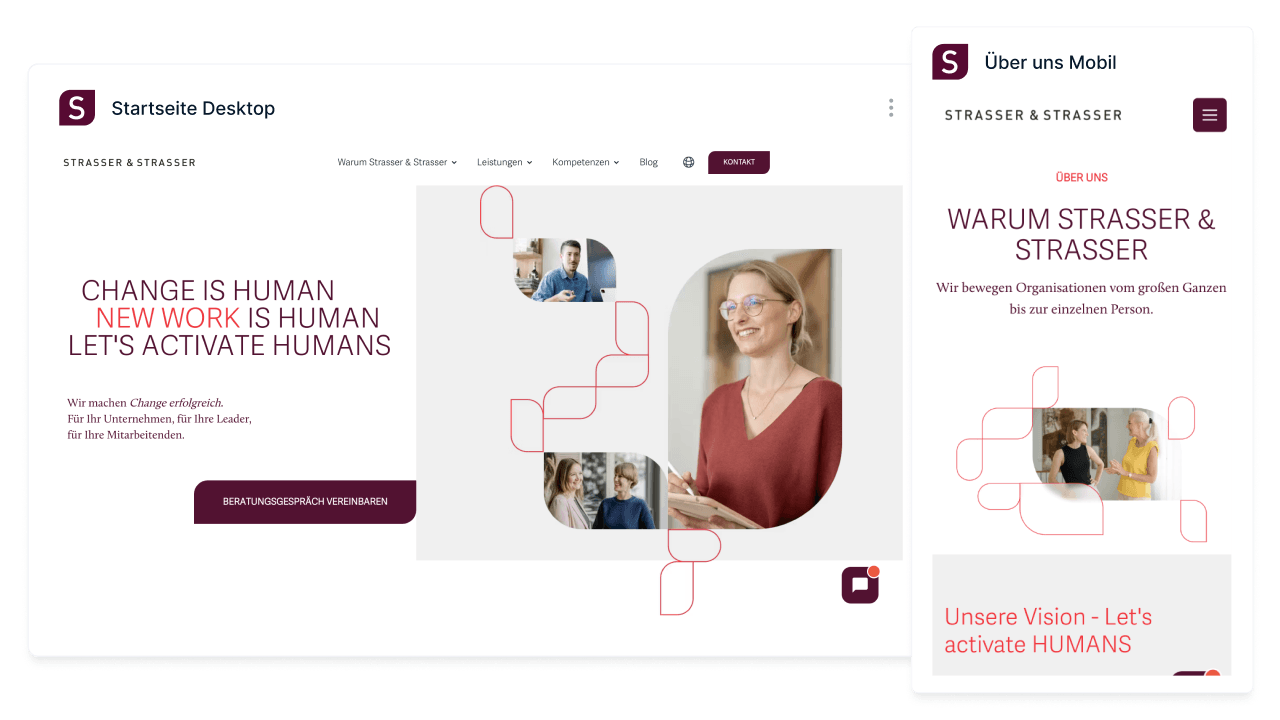 Based on the corporate identity (CI), the web design was implemented in the form of individual components that can be flexibly used on the individual pages via content management system (CMS) without programming. At the same time, new pages can be easily created, deleted or edited. The entire content was designed to be multilingual, so that the number of languages can be expanded indefinitely.
Lighthouse Performance Score

95%

from project start to launch

12 weeks
Write your own success story.