Agency for Amazon for small and medium-sized enterprises (SMEs)
We scale your Amazon business in record time
As an agency for Amazon, we increase brand awareness, sales and profits of manufacturers and brands so that they can fully focus on their core business.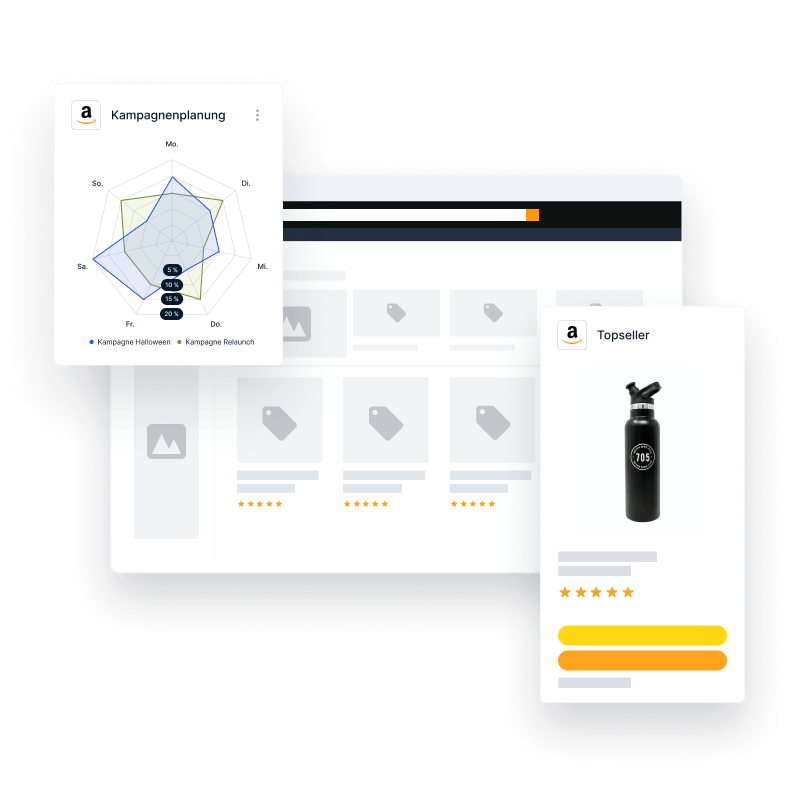 150+ companies trust in us Are you currently facing any of the following challenges?
As the No. 1 product search engine, Amazon is an elementary component in e-commerce and at the same time presents extremely many sellers, like you, with enormous problems.
They have had bad experiences with agencies that had little expertise, even though everything sounded great in the acquisition conversation.
They feel they can't keep up with the rapid advancements on Amazon.
They are increasingly realizing that their Amazon business is no longer profitable.
Former best sellers of your company seemingly crash out of nowhere in ranking and sales.
You have the feeling that your competitors on Amazon are getting stronger and that you are losing out more and more.
You still optimize your product detail pages not data-driven but according to your own feeling.
The steadily rising click costs (CPC) in Amazon advertising due to increasing competition is a serious threat to your bottom line.
The product detail pages of your products are full of ads from your competitors, robbing you of a significant portion of your sales.
You feel like the Amazon advertising ecosystem is getting more and more complicated and as a result, you're almost only running automated campaigns that perform mediocre.
Our concept
Amazon marketing is becoming increasingly complex and can be overwhelming. We have developed a holistic Amazon Marketing concept that helps businesses easily overcome the challenges of selling on Amazon.
Amazon SEO
After optimizing thousands of products across a wide range of industries, we know exactly how Amazon Alghoritmus (A9) works. Following a proven process, our Amazon professionals perform AI-based optimization of product titles, features, descriptions, and backend keywords to give your products the best possible visibility. In the next step, product photos and videos are optimized and sales psychology texts are created to significantly increase the ratio of page visitors to buyers (conversion rate).
Higher brand awareness:

Due to the increasing visibility, more potential customers perceive your products and brand.

More sales without advertising costs:

Achieve sales without advertising as your products appear on page 1 for relevant keywords.

Easy internationalization:

Expand faster with country-specific keyword analysis and product copy created by native speakers.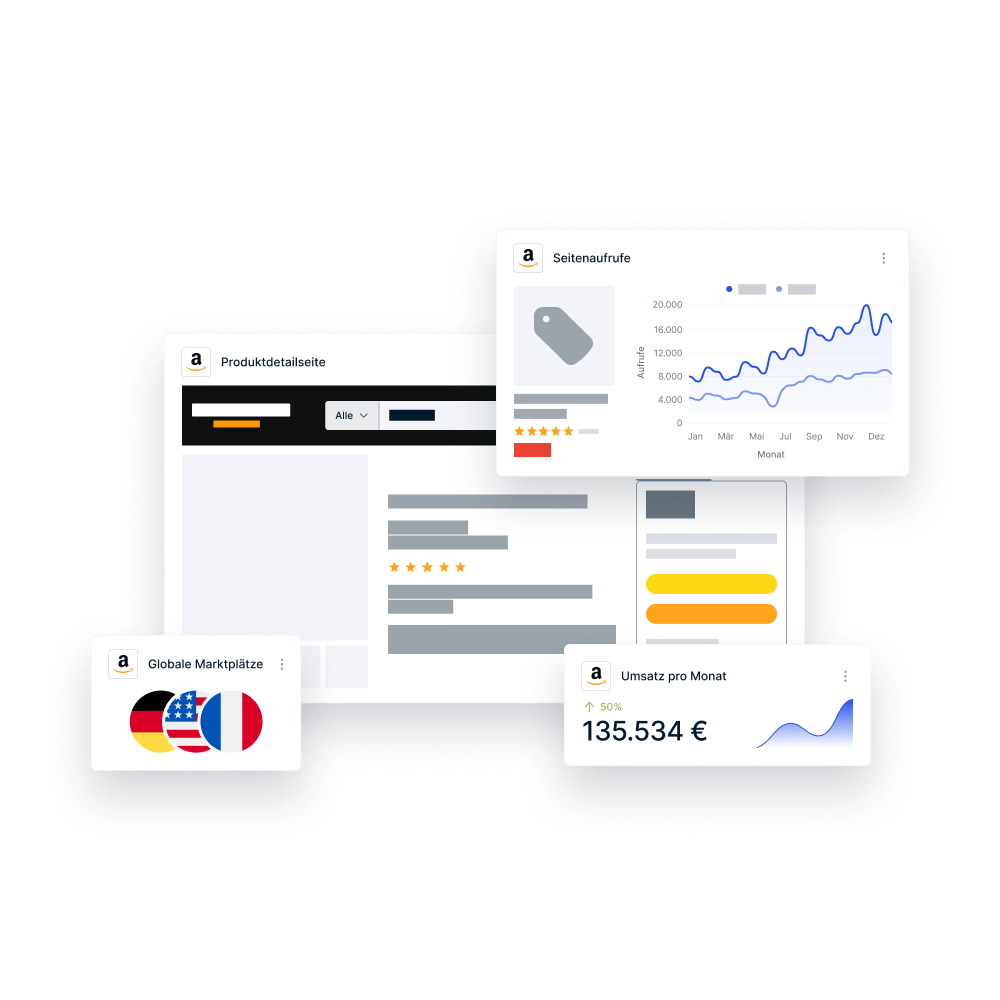 Amazon PPC
Amazon Ads are not only the perfect complement to Amazon SEO, but have become essential for success on Amazon. Our certified PPC specialists implement targeted advertising campaigns with Sponsored Products, Sponsored Brands, Sponsored Display and DSP formats that catapult your products to the top. From keyword research to precise budget management and performance analysis, we handle the entire process so that your Amazon advertising runs as if on autopilot.
Sales boost:

Dynamic sales growth while adhering to budget and margin targets

Promotions and sales:

Realization of promotions, such as Black Friday, Cyber Monday, Prime Day or seasonal sales

Brand protection:

Securing advertising space on your product pages or search results pages related to your brand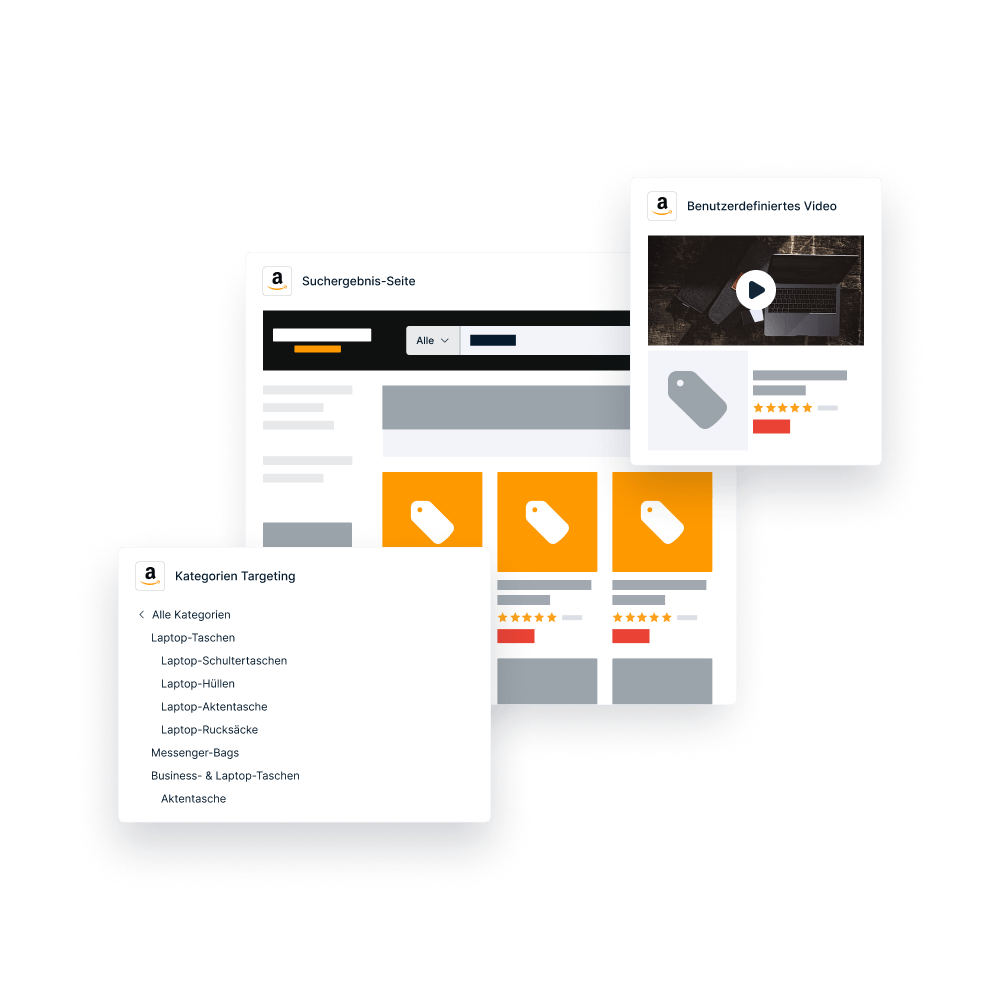 A+ Content
Present your products with appealing and informative descriptions, high-quality images, comparison tables or suitable content marketing. Your products will become eye-catchers and clearly stand out from the competition. Our specialists create customized A+ content solutions that optimally present your brand and products, win the trust of potential customers and boost your sales.
Professional branding for strong brands:

Set your products apart from the competition let your brand stand out on Amazon.

Storytelling for more sales:

Emotional product and brand stories ensure a significantly higher purchase rate.

Fewer returns:

Enhanced information ensures greater product understanding and reduces the rate of returns.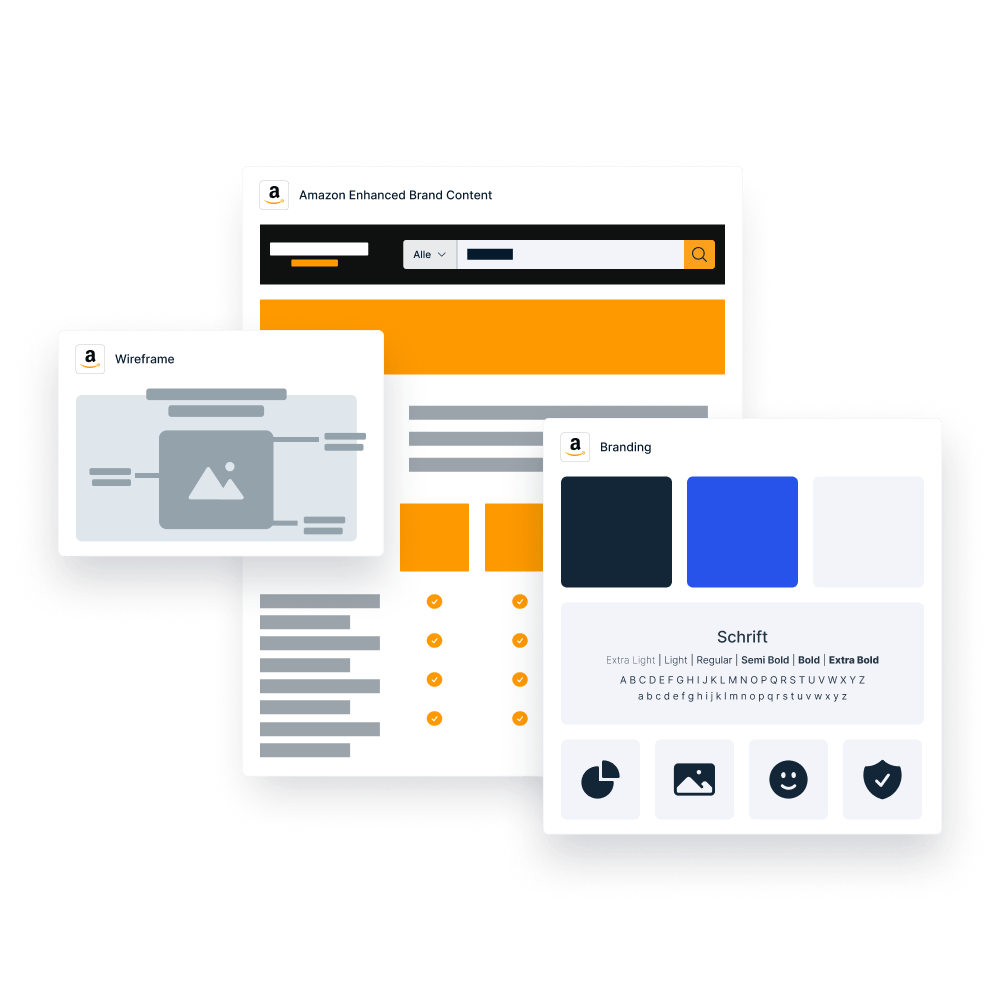 Amazon Brand Store
Put your brand front and center on Amazon and deliver an immersive shopping experience. Our team develops a customized Amazon brand store that expertly showcases your products and brand story. Potential customers can get inspired and build a strong bond with your brand. With user-friendly navigation and customized content, we create a unique shopping world that is perfect as a target for advertising campaigns, such as Sponsored Brands ads.
Improvement of the shopping experience:

Offer your customers a brand experience that is otherwise only known from online stores.

Increased brand perception:

Use your own Amazon Brand Store for intensive brand communication that stays in your head.

Target page for advertising campaigns:

Increase the efficiency of advertising campaigns by using specific category pages as landing pages.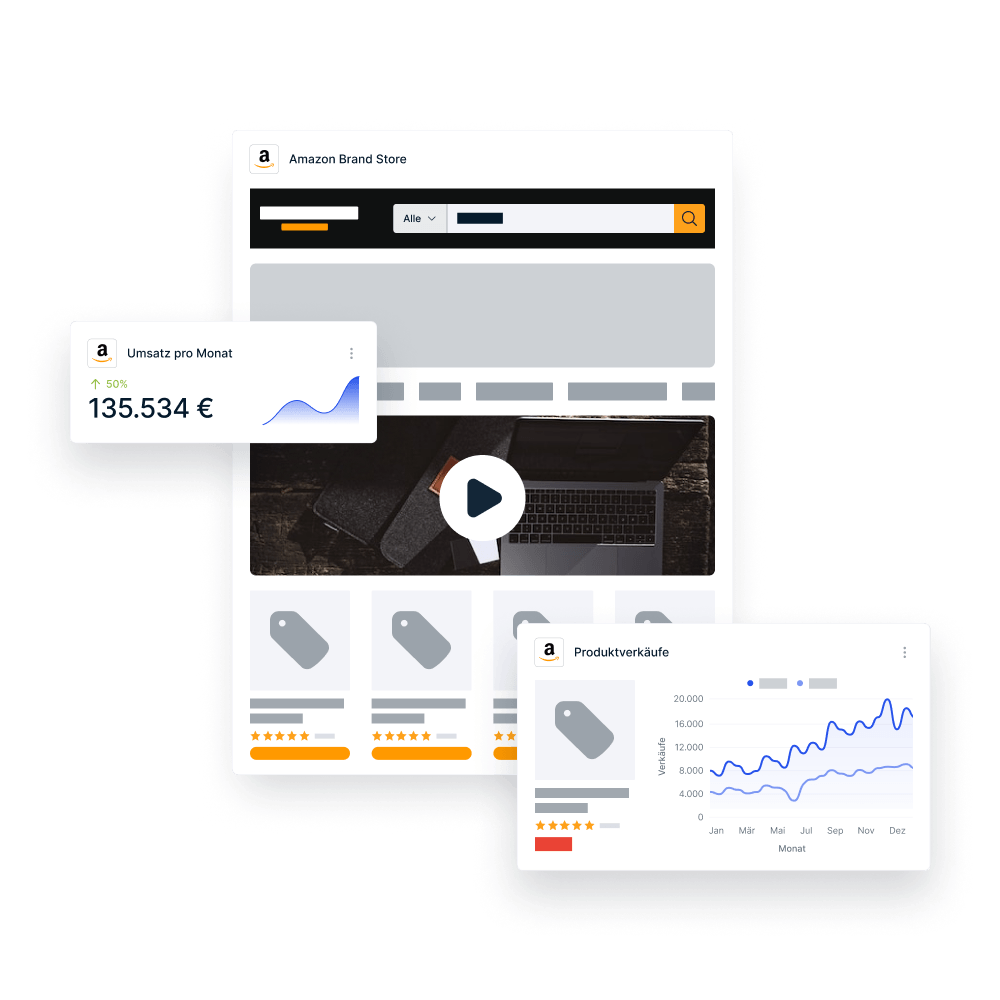 Certified partner
We have received several awards from Amazon for our performance on the world's largest online marketplace.
Skyrocket your Amazon sales.
Book an appointment now for an initial consultation to find out if we can scale your Amazon business.
Case studies from our clients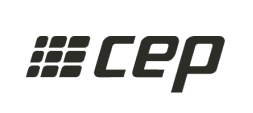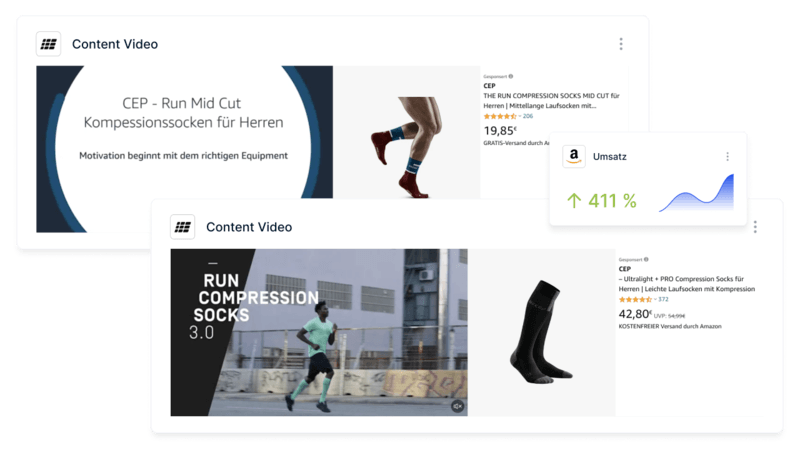 Services
By extending sponsored brand campaigns to the new video ad format, a further, significant increase in visibility and brand awareness on search results pages (SERP) as well as product detail pages (PDP) should be achieved.
Which video format performed better was tested and analyzed over several months. To make the A/B test meaningful, all variables such as budget, targeting, bidding strategies and product selection were set up identically. One campaign showed the product video, which took up the maximum runtime of 45 seconds. The other test campaign included a slideshow created by Amazon with a runtime of 15 seconds. The slideshow video performed better. The brevity of the video and the focus on the most important USPs were decisive for this.
Increase in CTR by 300% with the increase in revenue by 411% while reducing the advertising cost ratio (ACoS) by 10%.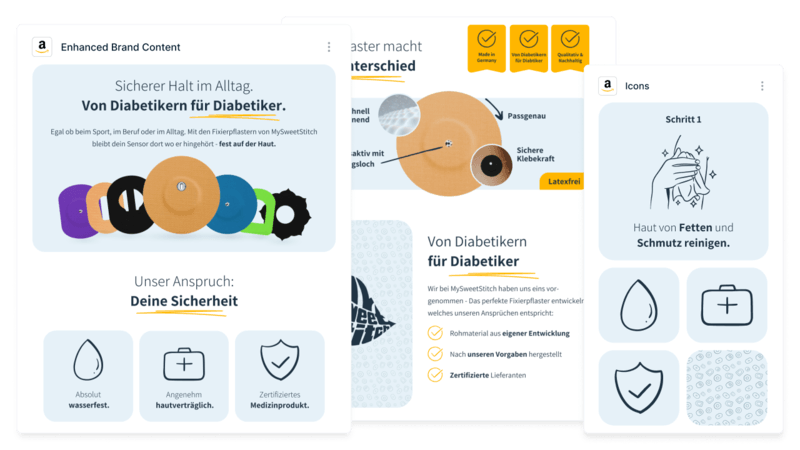 Services
As a top seller on the German Amazon marketplace, MySweetStitch's fixative patch was quickly imitated with inferior quality and poor functionality. Therefore, it was important to clearly communicate the product features and the brand's core message in the Enhanced Brand Content (ongoing EBC) to clearly differentiate the product from the competition.
Based on previous advertising materials, a design system was developed that is strongly adapted to the target group and brings out the key aspect of the fixative patches, "safety". The blue stands for safety and seriousness, the yellow for positivity, sun and life. Both colors result in the special "blue-yellow complementary contrast". The icons in drawing style loosen up the serious, objective design with a wink. Finally, wireframe and moodboard form a final visual and textual appearance in the Amazon EBC. Visually superior to the competition - textually on point, tailored directly to the target group.
Significant increase in conversion rate, resulting in higher sales with greater margin. The concept was rolled out to another 8 Amazon marketplaces.
Selected client testimonials
Frequently asked questions
What is an agency for Amazon?

An Amazon agency is a service provider that specializes in Amazon Marketplaces, the No. 1 product search engine. This includes core services such as consulting, content optimization, Amazon SEO, advertising via PPC campaigns or account management. As the marketplace has become increasingly relevant in recent years, the number of agencies for Amazon has also increased significantly. This has also made agency selection more difficult. Customers include Amazon sellers and vendors, who are mostly manufacturers or brands.

What does a marketing agency do for Amazon?

There are various definitions for the topic of marketing. If one assumes that marketing is the overall control of a company from the market, it also becomes clear what the task of a marketing agency for Amazon is. First and foremost, the marketing strategy of a company is implemented on the Amazon marketplaces. Classically, the 4P of the marketing mix (Product, Place, Promotion, Price) are taken into account and implemented accordingly. Marketing for Amazon is a component of online marketing.

What is the task of an optimization agency for Amazon?

An optimization agency for Amazon takes over the holistic optimization on the world's largest marketplace. This includes above all content and conversion optimization as well as the comprehensive optimization of advertising measures. In contrast to a marketing agency for Amazon, strategic topics such as pricing, internationalization or sales model considerations (sellers vs. vendors) are not usually taken into account. Rather, the focus is on increasing visibility, conversion rate and ranking.

How to find the right agency for Amazon?

Since there are a large number of agencies for Amazon on the market, it is now possible to find the right partner for every size of company and every type of requirement. On the basis of a search, usually via Google, one can select some agencies that fit at first glance. In the initial discussions, one often quickly finds out whether the agency for Amazon can meet the individual requirements and also fits on a personal level. Only in this way can a cooperation be successful. Particularly with agencies for Amazon, care should be taken that there is a personal contact person who manages the project and has experience with the corresponding sales model (seller vs. vendor).