Shopify Translate & Adapt: The Country-Specific Storefront
Published on by Alisa Dell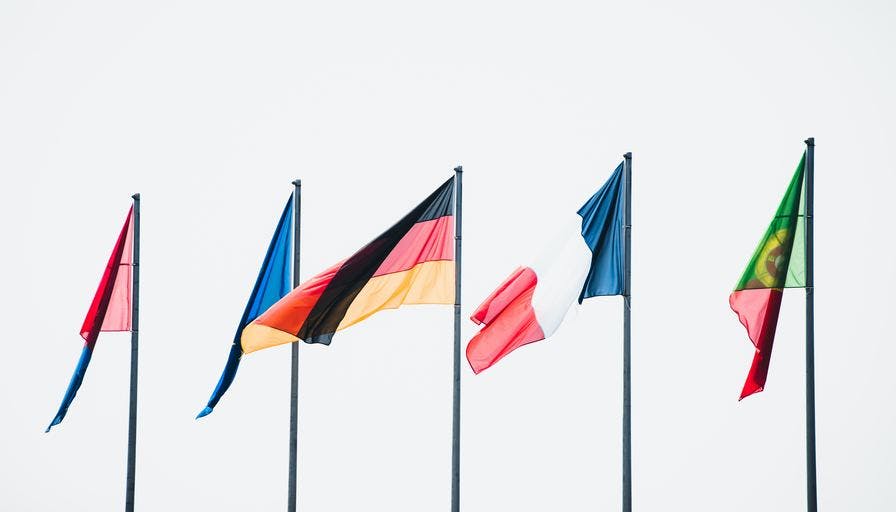 Image credits: Unsplash
Mit Shopify Translate & Adapt können Händler ihre Storefront länderspezifisch gestalten und Kunden in verschiedenen Sprachen ansprechen. Egal ob Shop oder Website, die Shopify Translate & Adapt App ermöglicht es Händlern, ihre Produkte in verschiedenen Sprachen anzubieten und neue internationale Märkte zu erschließen.
What Is Shopify Translate & Adapt?
In August 2022, e-commerce giant Shopify unveiled a new app called Translate & Adapt. The translation app allows merchants to add translations to their store for the entire store or selected pieces of content, such as products, collections, blog posts, policies and pages. Translation can be either manual or automated.
Information
Automatic translations are provided by the Google Cloud Translation API. To ensure that translations in your storefront are correct, you should review them before publishing.
What Can Shopify Translate & Adapt Do?
Shopify Translate & Adapt offers a variety of benefits that enable merchants to effectively design their country-specific storefront.
What sets the in-house Shopify app apart from other translation apps on the market is the ability for businesses to not only exchange languages and currencies, but also create custom content for different markets.
The built-in translation feature, customization options, and ease of translation management make this app a preferred choice for merchants looking to expand their reach and marketing to global markets.
Localized Content
With Shopify Translate & Adapt, merchants have the option to translate the store either as a whole or individual sections of the store, such as categories, blog posts or even individual theme sections.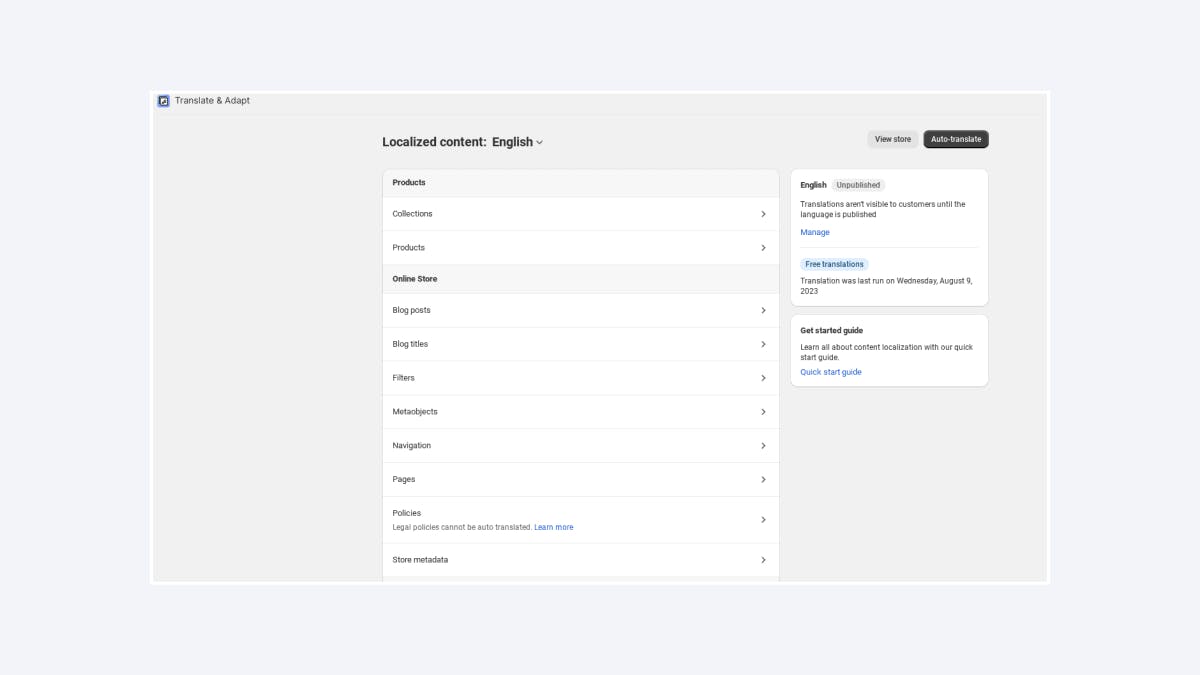 User Interface Design
Shopify Translate & Adapt offers businesses the ability to customize their user interface for specific countries beyond their translation feature.
Merchants can thus customize their content for different markets and adapt it to regional and local aspects.
This means that the content does not necessarily have to be identical in every market and can therefore be better adapted to the range, season, and language style of the different countries. In this way, the business can be quickly and easily expanded globally and the target groups can be addressed in the best possible way without having to operate several stores.
Automatic Translations
For the translations there is an option to choose from different languages. In the basic list, some languages are already listed and available. However, if you need more languages, you can add them via the "Manage" tab.
Automatic translation is free for two languages.
Manual Translations
If you need translations for additional languages, you must do them manually. You can make as many manual translations as you want. To do this, simply click the "Add manual translation" button and select the desired language. Then you can enter the text in the corresponding field and save it.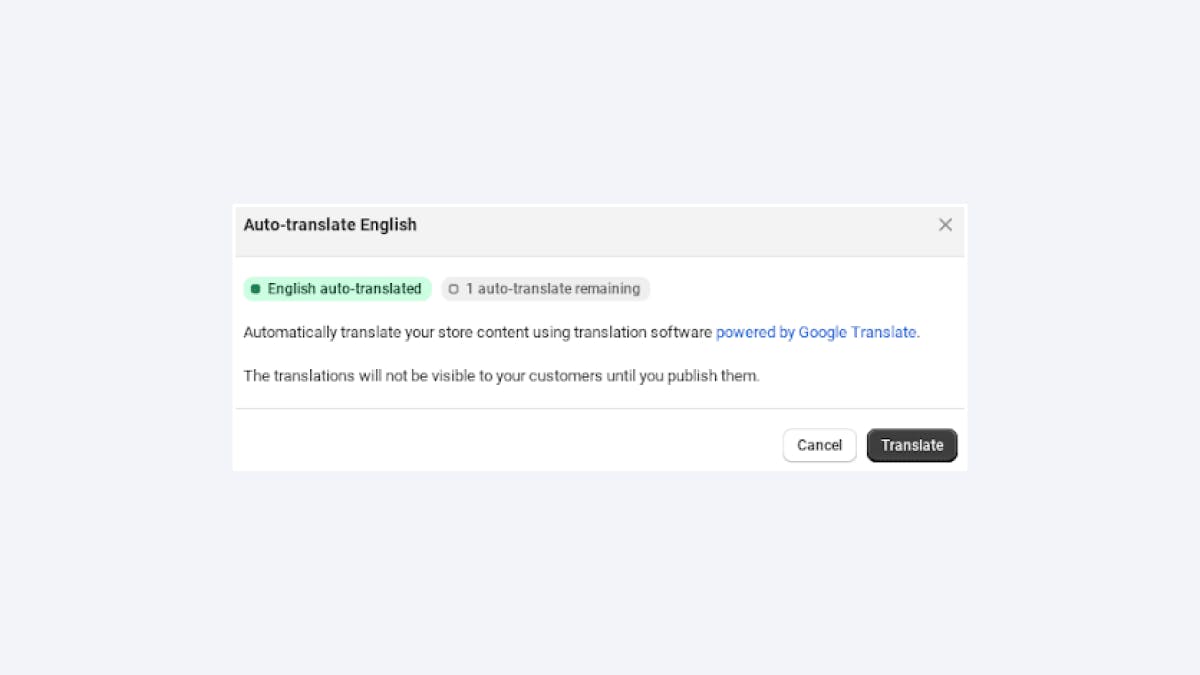 Import and Export of Translations
Thanks to the import and export function, store owners can easily upload and update translations in different languages using a CSV file. This is especially helpful if the store is active in multiple countries or wants to expand globally.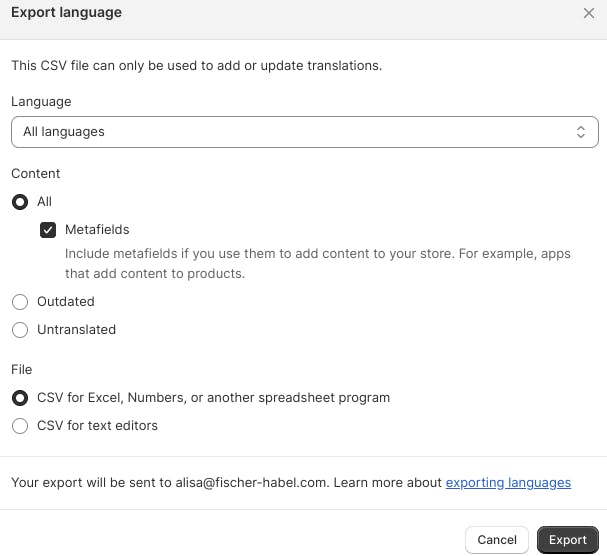 Installation
When you add a new language to your store, the Translate & Adapt app is installed automatically. However, if you have already published languages to your store and want to install the app, click Install Shopify Translate & Adapt in your store language settings and download the app.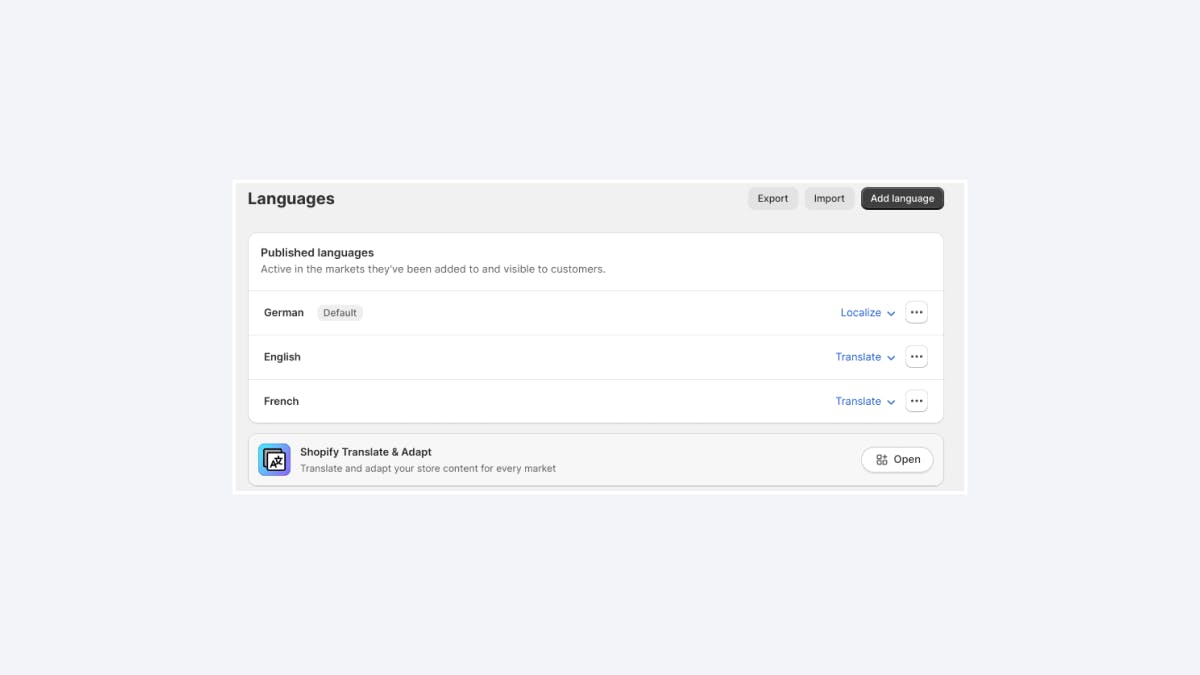 Conclusion
With Shopify Translate & Adapt, merchants can now completely eliminate the need for third-party translation apps, such as Langify. Often, third-party apps cause website congestion and affect load times, negatively impacting user experience and search engine rankings.
By avoiding third-party apps, merchants can ensure that their website performs well and provides an optimal user experience. They don't have to deal with complex integrations and updates of third-party apps and can maintain their translations and content quickly and easily within Shopify.
For companies looking to take their business global, Shopify's free translation app is a real gamechanger. The app allows merchants to quickly and easily launch a global online store without having to run a separate store for different markets.

Alisa Dell
Alisa Dell is Online Marketing Manager at Fischer & Habel.