Amazon Transparency - With Transparency Against Counterfeiting
Published on by Matthias Habel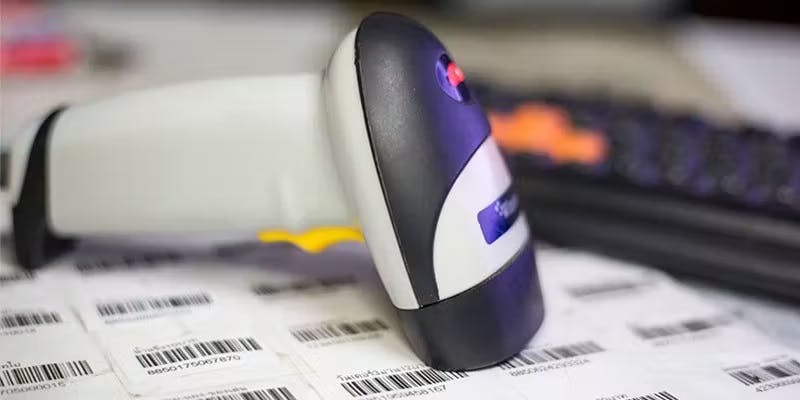 Image credits: Unsplash
Amazon is the largest online mail order company in the world. In Germany alone, there are over 55,000 active retailers (as of 2016). These offer more than 229 million products in over 35 main categories on the German market. Amazon is therefore an interesting target for product counterfeiters.
Table of contents
The problem with counterfeit products
The basic principle of how Amazon bundles this abundance of offered products on the platform is simple. In contrast to eBay, where each offer has its own eBay item number, Amazon assigns each product an individual identification number - the Amazon Standard Identification Number (ASIN for short). Every merchant who wants to sell this product on the Amazon Marketplace must necessarily offer it under the same identification number. However, there are a large number of competitors on the Amazon Marketplace who sell the same products. Thus, a product is usually offered by several retailers and ultimately the price war decides on the sale. Since Amazon wants to counteract monopolization through this bundling, this approach is completely unproblematic in the first place.
It becomes problematic for both retailers and customers when product counterfeiters use the same ASIN to sell inferior knock-offs. In addition to negative customer reviews, this can even result in warning procedures. The company itself states that it does not tolerate counterfeit products. According to the terms of participation, their offer on the Amazon Marketplace is prohibited. However, it has not yet been possible to completely prevent counterfeits on the platform. According to Amazon, however, "it is the responsibility of the seller and supplier to obtain, sell and ship only authentic products." Amazon has already been criticized several times for the fact that the principle of personal responsibility applies on Amazon Marketplace and that brand owners must independently monitor the use of their own brand by third parties.
The Birkenstock case
A prominent case occurred at the end of 2017: The traditional German manufacturer Birkenstock left the German Amazon Marketplace at the turn of 2018. The company had already withdrawn from the US marketplace in 2016 due to repeated product counterfeiting. The manufacturer justified its withdrawal with a disturbed relationship of trust with Amazon. The US company was said not to have done enough to prevent legal violations on the marketplace. Birkenstock had expected Amazon to eliminate and prevent legal violations independently and without being asked to do so. However, the online giant had "not prevented on its own initiative " counterfeit products from being sold through the marketplace. Finally, the management duo Bensberg and Reichert decided to discontinue all business relations with Amazon. Since then, the company no longer supplies the online store worldwide.
However, even though Amazon has so far only eliminated infringements as soon as a rights holder reports this, Amazon supports merchants with various tools for monitoring their own brand and prosecuting possible infringements. Amazon Trademark Registration has already offered owners of a word mark and/or word/figurative mark protection on several levels since May 2017. You can thus protect your "intellectual property on the online trading platform and create a correct and trustworthy experience for your customers on Amazon". Registration is definitely worthwhile, because in addition, brand owners receive exclusive writing rights in relation to all product descriptions and images sold under the brand. This way, the image of the brand can be protected as well.
Amazon Transparency
Amazon is continuously working on new technology-driven solutions to increase transparency and protect brands and customers from counterfeiting. With Transparency, Amazon recently made available its new item-level authentication service: Using uniquely generated codes, Amazon, brand owners, customers as well as other supply chain stakeholders can authenticate each product unit. According to Amazon, uniquely authenticating each product unit is "the most effective way to combat and prevent counterfeiting across the supply chain."
It is crucial for the authentication process that the Amazon Transparency Code is unique per product: To ensure that the product is not a counterfeit, Amazon scans the codes as soon as products participating in the Transparency Program are delivered to a fulfillment center. If a duplicate code is discovered, Amazon immediately withdraws the counterfeit goods from circulation and destroys them. Transparency also allows customers to verify authenticity. Regardless of whether the product was purchased from Amazon, another online store or a brick-and-mortar retailer. Customers can use the free Transparency app to check the code on the product. The app checks the product for authenticity and, in the event of positive authentication, also displays the stored information at item level.
Conclusion
The program has already been tested promisingly in the USA. With over 4,000 brands participating and over 300 million codes generated, Amazon was able to proactively remove 250,000 counterfeits from circulation. Now Transparency has been extended to Amazon marketplaces in Germany, France, Italy, Spain, the UK, India and Canada. To register with Transparency, brand owners must have a Global Trade Item Number (GTIN for short), such as an EAN or UPC barcode, affixed to their products. Amazon then generates the unique Transparency codes for each item, which must be affixed to the respective product unit in addition to the GTIN. For each item, the 26-character encrypted identification number is unique. In addition to the date and place of manufacture, it contains additional product information such as the materials and ingredients used.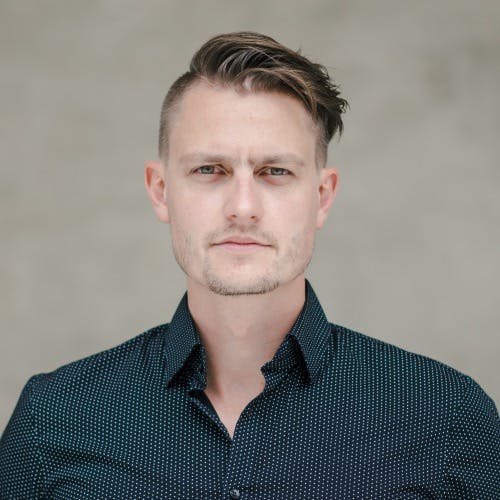 Matthias Habel
Matthias Habel is co-founder and managing director of Fischer & Habel and a sought-after expert when it comes to selling on Amazon, the world's largest product search engine.