Amazon SEO: The Ultimate Guide
Published on by Matthias Habel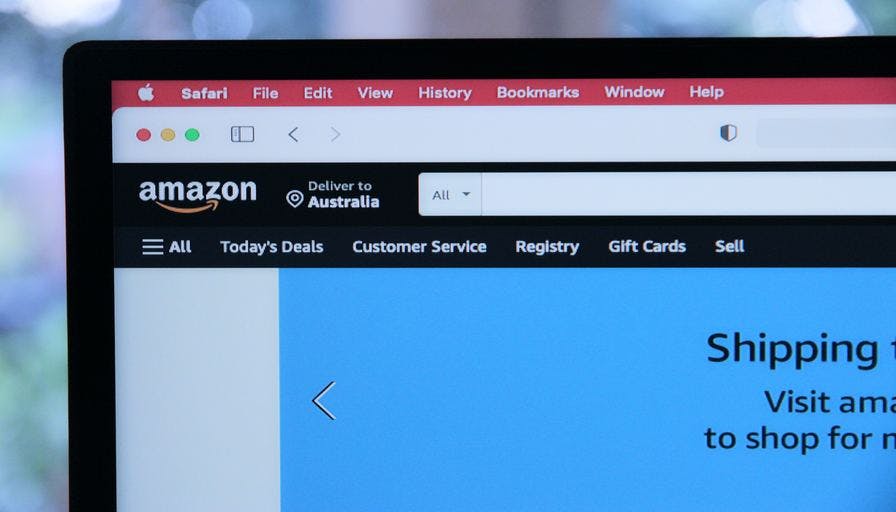 Image credits: Unsplash
Amazon has not only established itself as the number 1 sales platform, but is also the ultimate search engine for online shopping. However, when it comes to selling successfully on the marketplace, a good ranking in the search results lists is essential to increase the visibility of products, boost purchase rates and generate more sales.
What Is Amazon SEO?
The majority of customers on Amazon only buy products on the first two pages of the search results. Products that are placed further back are increasingly less interesting and achieve lower sales rates. One reason for this is that customers usually only search the first few pages. Secondly, Amazon enjoys a high level of trust among customers. Products that Amazon presents in the top positions are considered worthwhile by customers. Amazon SEO has now developed into a discipline in its own right that online store operators should definitely look into.
Influence of the Amazon Algorithm (A9)
Amazon's A9 algorithm determines the ranking of search results for a specific search query. The algorithm sorts the results based on the descending probability of a purchase. Amazon keeps the exact functioning of the A9 algorithm and the weighting of the various factors to itself. However, based on various sources and experiences, it can be stated that the algorithm is influenced by both direct and indirect factors.
The direct factors, also known as relevance factors, can be directly influenced by sellers. These include factors such as product title, product description, bullet points and search terms. Updating and optimizing these relevance factors therefore offer great potential to improve Amazon rankings.
The indirect factors, also known as performance factors, are influenced by external circumstances and cannot be controlled directly. These include factors such as sales figures, ratings and return rates. Although these factors cannot be manipulated directly, sellers can take measures to improve their performance and thus indirectly influence their Amazon ranking.
Overall, the main optimization potential for an improved Amazon ranking lies in the relevance factors that can be directly influenced by sellers.
Direct Amazon Ranking Factors
Direct ranking factors have a direct influence on the ranking of a product. These include various relevance factors such as product title, bullet points, backend keywords, product category and delivery conditions. Performance factors such as the click-through rate, conversion rate, sales frequency, returns rate and seller ratings also play a decisive role.
Product Title
The product title is the most prominent position for relevant keywords in a product listing. For this reason, the most important keywords should be included in the title. However, care should always be taken to adhere to the Amazon style guide and not violate it. In addition to the length of the product title, which depends on the product category, the correct order of the elements in the title is also important, e.g. the brand name should come first.
In addition, the most important features of the product such as size, weight, material and taste should be placed at the beginning of the title if possible, as only the first 80 characters of the product title are displayed when viewed on smartphones.
Bullet Points (Product Attributes)
In most product categories, sellers have the option of defining 5 bullet points or attributes (in some exceptions, up to 7 bullet points can be used). In addition to the targeted placement of relevant keywords, the bullet points should primarily serve to emphasize the unique selling points and product features.
When formulating the bullet points, it is particularly important to keep mobile optimization in mind. A maximum of 3 bullet points are usually displayed on smartphones, sometimes even less. The most important product information should therefore be placed in the first three bullet points.
The length of each individual bullet point should not exceed 15 words.
Product Description
The Amazon product description is often neglected or even forgotten by sellers in the optimization process. The product description offers the opportunity not only to place keywords, but also to convey relevant information that has not found a place in the bullet points and title.
The product description should be carefully maintained and optimized, especially for products that require explanation. The maximum length of a product description is 2000 characters and therefore offers plenty of space to communicate the product features in detail.
The product description is particularly important for sellers without trademark rights who cannot use A+ content for their products.
Backend Keywords
Each product can be individually provided with backend keywords or general keywords. The maximum length of the general keywords is 249 bytes and should not be exceeded. It is important not to use competitor brand names, ASINs, filler words, numbers or punctuation. Instead, it is advisable to enter synonyms, functions, occasions and also English keywords in the general keywords.
Product Features
The product features to be entered are often neglected and vary greatly depending on the product category (e.g. taste, ingredients, units for food or material, color, energy efficiency class for DIY products). It is important to enter as many features as possible correctly, as this increases relevance.
Product Images
High-resolution product images from different perspectives create trust in the product and answer many questions from customers. The first impression is crucial: the image and the title are the first elements that customers see and they have a significant influence on whether the product is clicked on at all. Choose an image size that allows customers to use the zoom function and see details clearly. It is important to convince the customer of the quality and features of the product with the product images.
Sales History & Returns Rate
Amazon tracks the entire history of a product and includes this in the placement. Factors such as the click-through rate (CTR), conversion, total sales, returns rate and sales development since publication all play a role. Products with a poor long-term sales history have a harder time climbing up the rankings, as Amazon strives to place the best converting products at the top. Based on the past, Amazon assumes that other products will sell better. For this reason, "older" products require more patience than new products to rise in the rankings.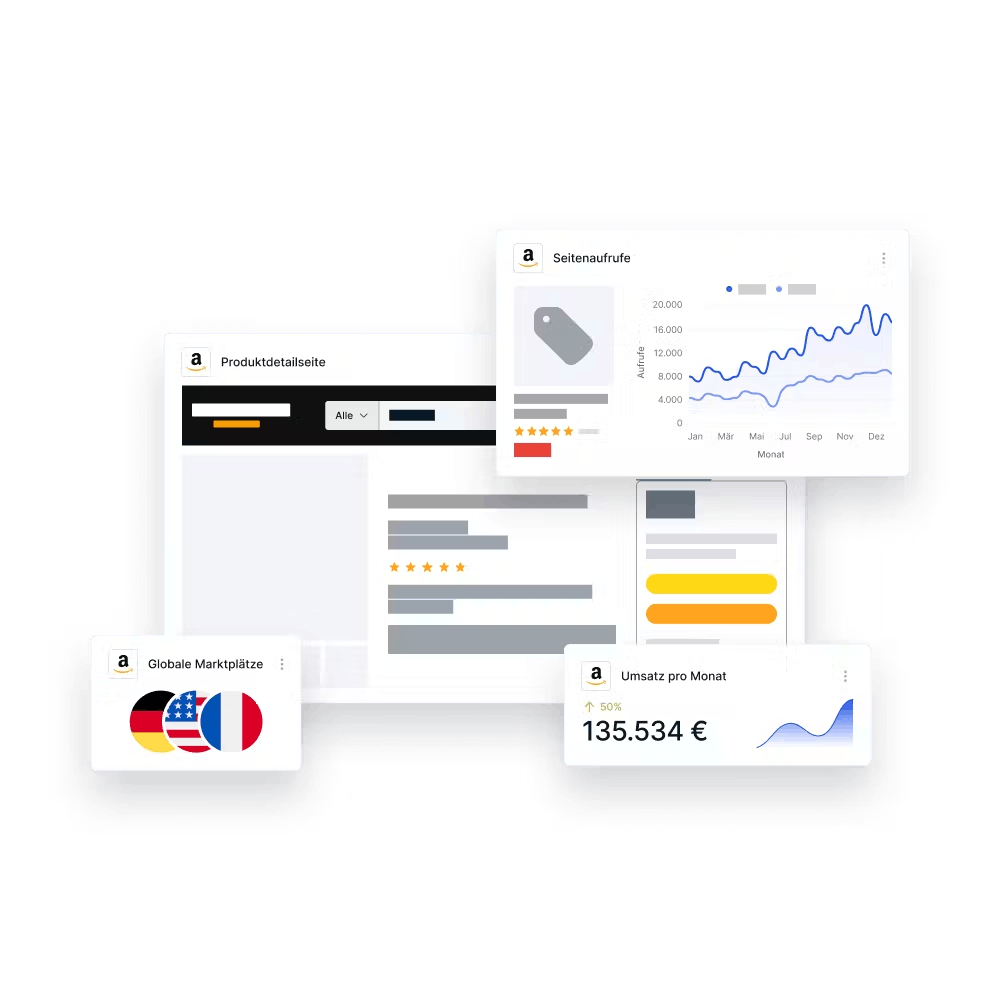 Performance Factors
Although performance ranking factors are not directly included in the creation of the ranking, they do have an influence on the direct factors. These indirect factors can often have a positive influence on the conversion rate and click-through rate in particular, which in turn are very important for positioning on the search results pages.
Conversion Rate
Amazon analyzes the conversion rate of a product for each search term in order to draw conclusions about its relevance and performance. The higher the conversion rate of a product for a specific search term, the better the organic ranking of this product.
Click-Through Rate
In addition to the conversion rate, the click-through rate is also crucial for assessing the relevance of a product for a search term. Clicking on a product result after a search indicates that the product is considered relevant. By optimizing the click-through rate, for example through an improved main image and a revised title, the organic placement can improve in the long term.
Sales Histories of the Product
The number of units sold plays a decisive role in the organic placement of a product. The more units a product sells (regardless of whether this is organically or through paid advertising), the better its organic ranking.
Therefore, established sellers with successful products have a clear competitive advantage over new sellers on Amazon.
The organic ranking of a product can also be improved in the long term through the targeted placement of paid advertisements.
Delivery Terms (Delivery Times & Shipping Costs)
Customers on Amazon are used to fast delivery times and free shipping. Amazon therefore compares the delivery conditions of individual products and prioritizes products that can be shipped quickly and, if possible, free of charge.
The delivery conditions therefore play a role both as a direct and indirect ranking factor. Directly, as Amazon prefers products that offer customer-friendly delivery conditions. Indirectly, as customers are more likely to buy products (which leads to a higher conversion rate and click-through rate) that have low shipping costs and a short delivery time.
Return Rate
Amazon's goal is to display the best products for a specific search term. It is therefore too short-sighted to focus exclusively on sales, click-through rates and conversion rates. Amazon also takes customer feedback into account, especially with regard to return rates. If the return rate of a product is too high, Amazon can proactively deactivate it.
Even if Amazon does not deactivate a product, it usually favors products with a lower return rate compared to the competition. More targeted advertising and a detailed product summary aimed at reducing the return rate can therefore not only save money, but also improve the organic ranking in the long term.
Reviews
The number and quality of seller and product reviews have an indirect influence on the product listing. Problems with customer support or late deliveries can lead to poor performance and have a negative impact on the ranking. It is therefore important to ensure a high level of customer satisfaction in order to achieve a better ranking.
To get positive reviews, similar tips apply as for a low return rate: provide enough honest information in the text and realistic product images so that customers know what to expect. There are various methods to generate as many reviews as possible, but not all of them are in line with Amazon's guidelines.
Improving Amazon Ranking: Additional Measures
To improve the organic ranking, there are additional measures that can be considered:
Amazon PPC
For product launches, inventory issues, or poor product performance, a product's ranking can be at a lower level. In such cases, a targeted Amazon PPC strategy can help to quickly improve the Amazon ranking and thus increase organic sales.
Using Sponsored Products Auto Campaigns, it is easy to generate additional reach without having to do your own keyword or ASIN research. With manual Sponsored Products campaigns (Broad, Phrase, Exact), you can bid on previously researched and relevant keywords to achieve a higher conversion rate than with auto campaigns. The Sponsored Products campaign type with product targeting (PAT) allows direct competition articles to be used as target pages to strengthen one's own product and weaken the competition.
In addition, new or weaker products can be promoted with Sponsored Brands campaigns along with already well-performing products to benefit from their strengths and enhance brand awareness. After a successful brand registration, Sponsored Display campaigns are also available, which can contribute positively to the ranking through extensive reach and retargeting campaigns, to convert clicks into purchases and turn single buyers into repeat customers.
Therefore, a well-set-up campaign setup is crucial for a good Amazon ranking and increasing organic sales to the highest possible level.
A+ Content
A+ Content or Premium A+ Content (available under certain conditions) is playing an increasingly important role in the ranking of products on Amazon, albeit indirectly. A+ Content provides detailed information about product features, composition, functional characteristics, special features, and the brand in general. Especially for mobile presentation and users who are attracted by visual elements such as images and videos, A+ Content improves the conversion rate and ultimately the Amazon ranking. Optimal A+ Content contains a variety of information forms, including texts and images, to answer potential customers' questions in advance. In addition, there is the possibility to link other own products for cross- and upselling in the A+ Content, whereby bestseller products can support the ranking of other products. Providing compelling A+ content can therefore improve visibility, sales figures, and ranking on Amazon.
Discounts, Offers, Coupons
Deals offered by Amazon for marketplace sellers are important tools to improve the ranking of your products. These include participation in major shopping events such as Spring Sales, Prime Day, Black Week, and the Fall Prime Event, as well as regular deal promotions in between. These actions ensure that your products temporarily rise in ranking and can benefit from this in the long term.
The increased buying interest due to discounts usually leads to a rapid improvement in ranking. Through targeted use of Amazon SEO (search engine optimization) and Amazon Advertising, deals can also influence the ranking in the long term. It is important to adjust the level of discounts to margins and competition and to choose the right periods. The optimal approach varies depending on the product, seasonality, and competition.
Product Availability
Product availability is one of the most important factors influencing a good ranking on Amazon. A product is only displayed in the Amazon search if there is sufficient inventory. During times when a product is unavailable, other products can move up in the ranking.
If you use the Amazon FBA (Fulfillment by Amazon) program, it is important to note that shipping to the Amazon warehouse and storage can take some time. Therefore, you should always send shipments a few weeks in advance to ensure continuous product availability.
Continuous product availability is crucial to achieving a good ranking on Amazon and ensuring that your products are visible and can be purchased by customers.
Price
Amazon does not automatically favor products with lower prices but values customer satisfaction. Since customers tend to lean towards lower prices, products with attractive prices are often clicked and purchased more frequently and typically have a higher conversion rate than competing products. Therefore, it is important to offer competitive prices to convince customers of the attractiveness of your product and improve the ranking in the search results.
Main Image
The main image plays a crucial role in your product images and is often the first visual contact between potential customers and your product. It should encourage customers to click on the product detail page. A professional and high-quality presentation of the product leads to an improved click-through rate. Moreover, the main image should clearly and unequivocally display the key product features so that potential customers already know what it is about before clicking on the product. A poor and inaccurate representation, on the other hand, increases the risk that visitors will leave the page without taking a closer look at the product. An improved click-through rate and conversion rate both have a positive impact on the Amazon product ranking.
Product Video
A video has no direct influence on the assessment of the organic ranking of a product. However, especially for products that require explanation, product videos can play an essential role in the purchasing decision. Through videos, potential customers can better understand the product, its functions and benefits, and strengthen their trust in the purchasing process. It is therefore advisable to consider the possibility of an informative and appealing product video for such products to positively influence the conversion rate and ultimately the ranking.
Conclusion
Optimizing your Amazon ranking requires time, knowledge of the Amazon ranking algorithm, and thorough keyword research. There are various ways to improve your organic Amazon ranking. One advisable option is to seek support from a specialized agency that can assist you in optimizing your Amazon ranking. Through professional consultation and management, you can invest in the long-term visibility of your products and further enhance your success as an Amazon seller.
Frequently asked questions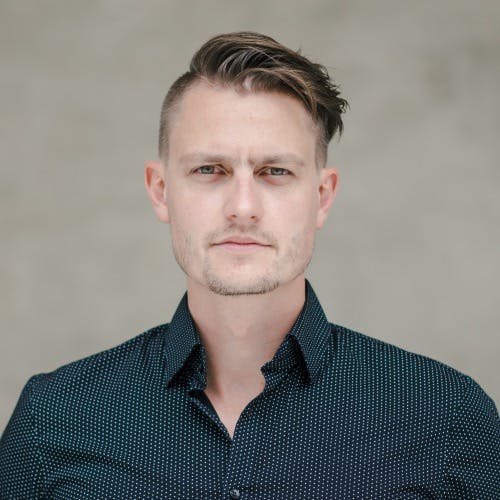 Matthias Habel
Matthias Habel is co-founder and managing director of Fischer & Habel and a sought-after expert when it comes to selling on Amazon, the world's largest product search engine.