Shopify Agency
Professional online store, with Shopify.
As a Shopify agency, we take over the development of Shopify stores incl. performance marketing (SEO, SEA, etc.) for manufacturers and retailers.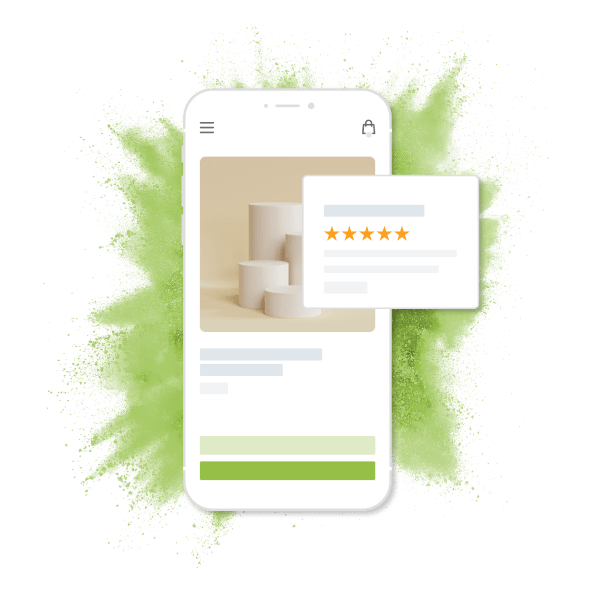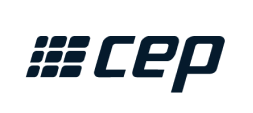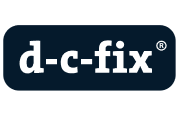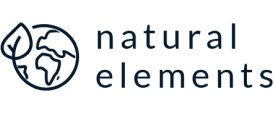 Our Approach
As a Shopify agency, we support our customers in scaling their business by professionalizing their own online store. We take over adjustments in the backend and design powerful, modern storefronts. With our full-service approach, we provide performance marketing via SEO, SEA or social media for more visitors and customers.
About the Shopify Ecommerce Platform
Shopify is the most widely used online store system in the world and is becoming increasingly important as an e-commerce ecosystem.
What is Shopify?
Shopify is the leading eCommerce platform that allows businesses of any size to create an online store. With Shopify, businesses can choose from a wide range of themes and templates to create a unique store that reflects their brand. In addition, Shopify provides its users with powerful tools for managing inventory, processing payments, and shipping orders. This provides brands and manufacturers with all the functionality they need to build their own online store, which is critical to growing from business. Through email notifications, Shopify constantly sends links to its blog page on topics such as design, marketing or shipping, and thus provides helpful tips for entrepreneurs or store owners.
Who is Shopify for?
The Shopify platform suitable for businesses of any size that want to sell online, from small businesses to large corporations. It offers users a customizable platform, a user-friendly checkout process, and a wide range of functionalities. Whether am just starting out selling online and drag-and-drop customizing a pre-built design on its own, or is already an experienced e-commerce company running a global online store with a custom storefront, Shopify gives you the tools needed to succeed in online business. And since Shopify is a hosted platform, one doesn't have to worry about hosting fees, security, or performing updates. So if you need a store that is scalable and therefore future-proof, Shopify is the perfect store system.
Shopify Shop Services at a Glance
Our Shopify experts implement Shopify projects for businesses in record time, whether they are retailers or manufacturers.

Shopify SEO Audit
As part of a website quality audit, we thoroughly examine your Shopify online store and present you with the strengths and weaknesses. At the same time, you will receive recommendations for action and tips that you can implement in-house or with us as a Shopify agency partner.

Keyword Analyses
As a basis for any search engine optimization, we perform comprehensive, software-supported keyword analyses. As a result, you receive a clustered overview regarding the search behavior of your (potential) customers with corresponding focus keywords.

Sitemap Creation
For new developments or relaunches, we create sitemaps based on keyword analyses that result in targeted landing pages and smart information architecture. The page structure represents the core of the new Shopify online store and is therefore of particular importance.

Setup
In our development environment, we make the configuration of payment methods, shipping options, invoice shipping, etc. With the transfer of ownership, the Shopify store is handed over to you, ready for launch.

Design
Based on your corporate identity (CI), we create a modern store design (UI/UX) that is basically responsive and thus optimized for mobile devices, such as tablets and smartphones, as well as for desktop. In this context, we also create complete design systems for brands.

Themes
As a Shopify agency, we develop individual themes based on the Online Store 2.0 technology, which are powerful and tailored to your needs. Through the use of templates, the content is highly editable without programming skills, which makes the daily work ernorm facilitated.

Apps
We take over the app research in the Shopify app marketplace including testing in a development environment. This allows you to accurately estimate the resulting expenses in advance. If no existing app offers the desired functionality, as a Shopify agency we also program individual apps or add-on packages.

Content
As a Shopify SEO agency, we create optimized content that both fits your target audience and meets the criteria of Google & Co. Basically, important keywords are processed in texts or alt attributes of images and high-quality content (texts, images, videos) is generated that fits your design.

Technical SEO
Without a solid technical basis, a good ranking is hardly possible. Therefore, we pay special attention that a Shopify store does not issue any technical errors, such as broken pages, and has fast loading times. In addition, online stores that we manage are optimized for all devices (Mobile Responsive) and include SEO features, such as Structured Data.

Legal
Together with our legal partners, we advise you with regard to imprint, data protection, revocation policy and GTC and ensure their implementation. We also ensure a GDPR-compliant implementation of the online store including cookie management.

Internationalization
As a Shopify agency, we create concepts for internationalization and implement them. For example, we use Shopify Markets to align the online store globally in terms of languages, currencies, conditions, customs duties, and country-specific content.

International SEO
As an international SEO agency, we perform search engine optimization for clients in various countries as standard. With Shopify Markets, we create and optimize global Shopify stores with country-specific SEO to improve the ranking of an online store in each target market and generate more revenue.

B2B Store
As a Shopify agency, we create Shopify stores for B2B products for online retailers and manufacturers and ensure their optimization. Our services include, for example, the adaptation of designs or an individual B2B checkout configuration.

Interfaces
We integrate Shopify into your system landscape, whether it already exists or is to be newly set up. For data exchange, we use already existing API endpoints so that the systems can communicate with each other without any problems so that management is as automated as possible.

Online Shop Migration
If you switch from a system like Magento, Shopware, etc. to Shopify, we take over the data export from the old store system as well as the import into the new Shopify online store. By preparing or consolidating the data and using the API interfaces, a smooth transition is achieved.

Point of Sale (POS)
If you want to use Shopify for retail stores in addition to the online store functionality, we as a Shopify agency will support you in setting up or further developing the Shopify iPad POS system incl. Bluetooth scanner, label printer and barcode app.

Managed Service
As part of a retainer, our experts take over the ongoing optimization of your Shopify online store. In addition to search engine optimization, we also adapt designs or implement technical requirements. As a long-term full-service partner, we offer all Shopify solutions from a single source.

Coaching
Our Shopify experts provide customized training. This increases the productivity of your employees and allows you to make the best use of Shopify's many features.
Why Fischer & Habel
As interdisciplinary e-commerce experts, we help Shopify store owners get more visitors or customers and sell more products with their online store.
Learn more
Expertise: More than 15 years of practical experience with online stores

Shopify Partners: Official Shopify (Plus) Partner Agency

Result-oriented: Focus on results with agile way of working

Owner-managed: Neither agency network nor investor participation

Face-to-face: Project Manager as operational and strategic partner
Top rated by our clients

5.0 on Google

4.7 on Trustpilot
FAQ
Can't find the answer you're looking for? Contact our .
What is Shopify?

Shopify is the largest e-commerce platform in the world. In addition to Shopify Storefront (online stores), the platform also offers POS solutions for brick-and-mortar retail or various interfaces to social media platforms or online marketplaces. Shopify can be used without programming knowledge, as well as completely custom developed in front- and backend. As a Shopify agency, we also support Shopify Plus stores with enterprise functionalities.

How much does Shopify cost?

As a software-as-a-service (SaaS), Shopify starts at $29 per month. Since the hosting of a Shopify store is implemented in the cloud, the store operator no longer needs to worry about issues such as security or scalability. As the shop grows, the subscription models can be upgraded, all the way to the Shopify Plus enterprise solution. When working with a Shopify agency, no subscription fees are incurred during the new development period of an online store.

What is Shopify Plus?

Shopify Plus is suitable for large online stores with a lot of traffic, as it is significantly more performant and can thus easily handle more than 10,000 orders per minute. Instead of a monthly fee, Shopify Plus charges a commission on sales. Furthermore, the checkout can be customized, which is only possible to a limited extent with a normal Shopify store. Thus, Shopify Plus brings all the features needed by large e-commerce companies, making it a modern all-in-one solution.

What is a Shopify agency?

A Shopify agency specializes in the Shopify e-commerce platform and covers all the services needed to be successful on Shopify with a full-service approach. Starting with professional consulting, through the conception of new developments and relaunches, to development and performance marketing (SEO, SEA, social media, email marketing, etc.), a Shopify agency offers all solutions for its customers from a single source. Shopify agencies are usually part of Shopify Partners, the official program for Shopify service providers.

What does a Shopify expert cost?

The price for a Shopify expert depends on the experience or expertise as well as the area in which is active. Developers or consultants, for example, require a higher remuneration than an expert for the area of design or content. Therefore, before a possible project start, questions such as requirements or budget should be clarified between the company and the agency before any contracts are concluded.
Achieve online goals with Shopify?
"F&H has developed our ecommerce website and ensures continuous optimization. We feel that we are in very good hands with F&H as a long-term partner."