Agency for Amazon
Success on Amazon, made simple.
As a full-service agency for Amazon, we support you not only with strategic consulting, but also with all operational issues - from SEO, SEA (PPC) and FBA to holistic account management.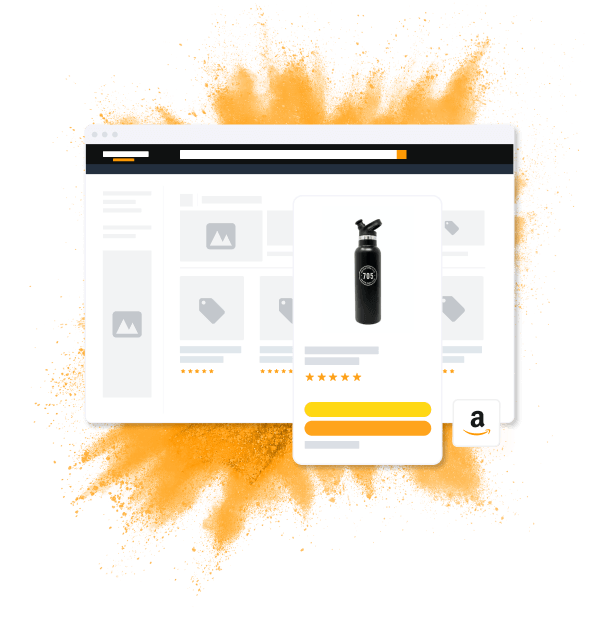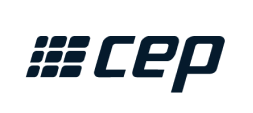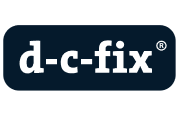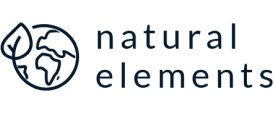 Our Approach
As e-commerce experts, we take a holistic view of Amazon marketing, from keyword analysis to content creation and SEO to the management of Amazon advertising. As a top service provider, we offer our customers support that leaves nothing to be desired. Through a close, cooperative partnership, we ensure greater success on Amazon, the largest marketplace in the world.
"F&H is very successful in managing our entire European Amazon business. Amazon Marketplaces are now among our strongest sales channels."
Services at a Glance
As an full service agency for Amazon, we take on all tasks required for success on Amazon - for both sellers and vendors.

Consulting
As a consulting and agency hybrid, we provide online marketplaces consulting based on aggregated information from collected data as a basis for developing a marketing strategy specifically for Amazon.

Market Analyses
We conduct data-driven potential and competition analyses on Amazon or for other online marketplaces. In doing so, we bring in our cross-industry experience as an Amazon agency and let it flow into the strategy.

Coaching
As an Amazon agency, we pass on our knowledge and conduct seminars and workshops for our customers - both on site and remotely. This includes topics such as article upload, increasing visibility and orders (Amazon SEO) or the control of PPC campaigns and advertising.

Sales Model Consideration
Our clients are often faced with the decision of whether to sell as Seller or Vendor on Amazon. As an Amazon agency, we support you with the decision and also offer hybrid solutions, where you sell as both seller and vendor.

SEO for Amazon
As an SEO agency for Amazon, ranking optimization is part of the core of our work, so that a product is found by (potential) customers in the search results on page 1 and you thus achieve your goals in terms of increasing sales as well as brand awareness, without any advertising costs.

Content Optimization
As an marketing agency for Amazon, we offer support in the creation of qualitative content for a first-class Amazon presence and effective SEO. This includes content such as A+ content or the development of an Amazon Brand Store. Here, our experts perform conversion optimization as standard.

Amazon Advertising
As an ads agency for Amazon, we specialize in Amazon Advertising and the setup and management of PPC campaigns. In the first conversation with our customers, we define goals, develop powerful ads and manage them in the long term.

Amazon Operations
Our experts carry out audits to check the account key figures, offer support or help with any problems that arise and initiate the necessary measures. In addition, as part of our business anagement for Amazon, all processes necessary for selling on Amazon are handled by us as an full service agency for Amazon - even for multiple brands.

Reporting
Our support includes meaningful reports in which you receive all relevant information about the performance (SEO, advertising, etc.) of your account. Monitoring is an important area of account management for Amazon, as any further optimization is derived from it.

Internationalization
With our know-how, we support you in entering the market in new countries that are relevant for you. If desired, we also take over the marketing, operational tasks as well as the communication to Amazon in cooperation.

Account management
As a full-service provider among agencies for Amazon, we offer all services, such as content creation, SEO, FBA or advertising from a single source, with a central contact person who will develop your account with you.

Setup Amazon Seller Account
With our experience as an agency and direct contacts to Amazon, we ensure a fast, uncomplicated registration of your Amazon Seller Account. This is the fastest way to get your seller account and generate sales directly.

Amazon Brand Registry
We register your own brands with Amazon in just a few steps, so you can use formats such as A+ content, an Amazon Brand Store or Sponsored Brands advertising.

Legal texts
Through our agency partners Händlerbund and IT-Recht Kanzlei München and their services, we generate international legal texts especially suited for Amazon and store them in your seller account.

Billing
As an full service agency for Amazon, we can help you implement software to automate the creation of invoices with -upload or -send via email to reduce manual work to a minimum.

Warehouse management
As a full-service agency, we keep track of your FBA inventory at Amazon Fulfillment Centers (AFC) to avoid selling out of products (out of stock) or incurring high storage fees - following the lean logistics approach.

Repricing
We work with automated price adjustments so that your brand's products win the buy box as often as possible and achieve the best possible contribution margins. In doing so, we control the price algorithm and move within a price corridor defined together with you.
Related case studies for the Amazon marketplace
Discover relevant success stories from our clients in SEO, content and advertising.
Why Fischer & Habel
As an agency for Amazon, we ensure better rankings, more visibility, higher sales and overall faster growth. Our online marketing and e-commerce experts use their knowledge for your success on Amazon.
Learn more
Expertise: More than 15 years of practical experience in online marketing

SPN certified: Official agency of the Amazon Service Partner Network

Result-oriented: Focus on results with an agile way of working

Owner-managed: Neither agency network nor investor participation

Face-to-face: Project Manager as operational and strategic partner
Top rated by our clients

5.0 on Google

4.7 on Trustpilot
"The specialists at F&H have taken our Amazon business to a new level and thus significantly increased sales."