Challenge
With the goal of expanding in the EU on the Amazon marketplaces, in addition to ensuring legal certainty and other basic conditions, an optimal and target group-oriented user experience must also be created.
an optimal and target group-oriented user experience must also be created. Since no advertising measures were to be taken at the start of the expansion, SEO optimization was essential for the findability of Seilflechter Tauwerk's brand products.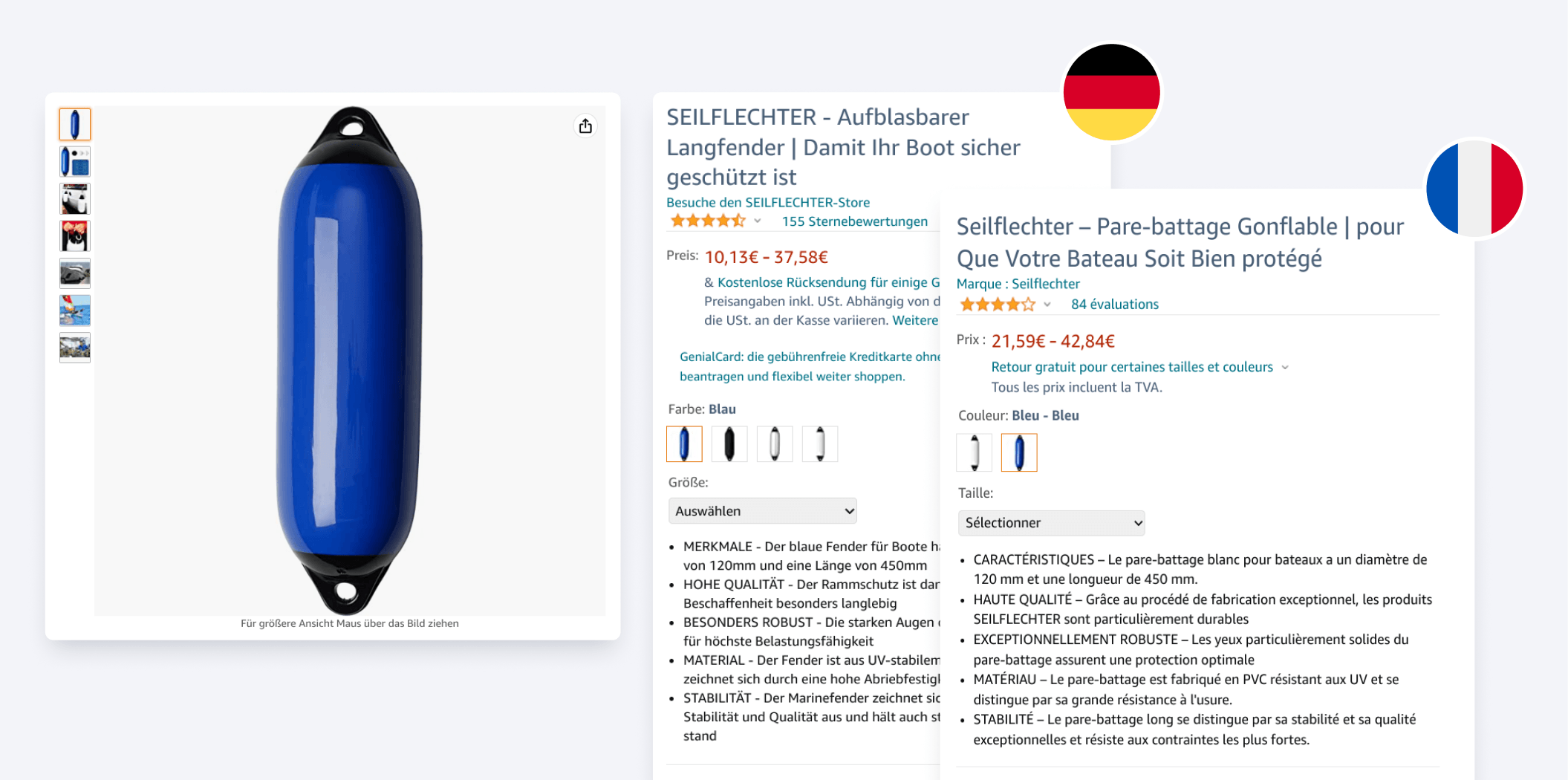 Solution
When it comes to a quick basic solution, synchronization including automatic translation by Amazon is certainly an option for some. The result: No transfer of variant relationships, no complete transfer of product information and correspondingly sporadic translations.
In order to increase findability and click-through rate on the search results page in the first step, the parent-child relationships were created, reviews were synchronized across countries within the framework of Amazon guidelines and the titles & product images were adapted. In addition, the addition of back-end keywords, which is not visible to the customer, took place.
For the creation of the text content, extensive, country-specific keyword analyses were carried out and translated with the help of trained native speakers.
After the customer clicks on the Seilflechter Tauwerk search result, a product detail page optimized for the human and the algorithm is displayed. The translated and optimized title and bullet points contain important purchase-deciding information, which is supplemented by the product attributes and product images.
To increase brand-awareness, the brand story was listed in the A+ content area and the A+ concept was translated from the German marketplace into the respective national languages.