YouTube Agency
YouTube Marketing
As a YouTube agency, we accompany you with our team of experts on all topics related to the social platform with the largest ad spend.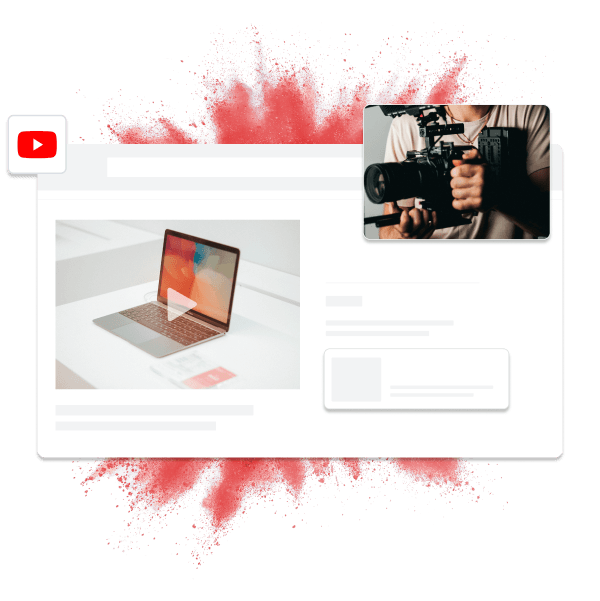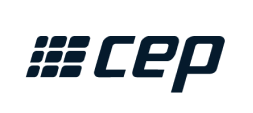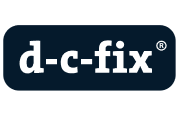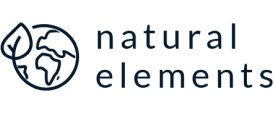 Our Approach
Our specialists grow your viewership and subscriber base in record time and put your brand in the digital spotlight. With our customized approach, we clarify what type of video content best suits you and your target audience and guide you from content marketing to advertising.
About YouTube Marketing
YouTube is the second largest search engine in the world with more than 3 billion searches per month. Thanks to its global reach, YouTube offers businesses the opportunity to connect with potential customers from all over the world.
What is YouTube marketing?
YouTube marketing is the creation and sharing of videos on YouTube to promote a product, service, or brand. Marketers use YouTube to reach a larger audience with their message and build relationships with potential and current customers. With professional implementation, YouTube marketing can be an effective way to drive traffic to a website, increase brand awareness and generate leads. There are a number of ways to make your YouTube marketing campaign a success, with full focus on quality over quantity when it comes to video views. Creating engaging and informative videos that represent your brand well is the first step to success. SEO optimization of your videos and using effective calls to action will help ensure that your audience sees your videos and takes action as well. With some effort and planning, your YouTube presence can be a powerful tool to drive business growth.
Why is YouTube marketing important?
YouTube marketing is one of the most effective ways to reach potential customers. More than two billion people log on to YouTube every month, making it one of the most popular websites in the world. In addition, YouTube is the second largest search engine in the world after Google. This means that people not only watch videos on YouTube, but also actively search for them. Consequently, companies that invest in YouTube marketing can reach a large audience with their message. In addition, YouTube marketing can be highly targeted. Companies can use keywords and demographic information to ensure that their videos are seen by people who are most likely to be interested in their products or services. As YouTube grows in popularity, investing in this platform is becoming increasingly important for businesses that want to stay ahead of the competition.
YouTube Marketing Services at a Glance
As a YouTube agency, we grow your viewership and subscriber base in record time and bring your brand into the digital spotlight.

Strategy
If you follow a customized YouTube strategy, you can drive a significant amount of targeted traffic to your website and increase your online presence. Before you start, you should understand how YouTube works and what type of content works best. Our team of online marketing experts will develop a customized YouTube marketing strategy for your business after a thorough analysis of your industry, target audience, and competition.

YouTube Channel
To launch a YouTube channel or branding channel with success, it's not enough to post great videos. You also need to create an engaging channel page that attracts viewers and makes them subscribe to the channel. As a YouTube agency, we guide you holistically on this journey. We help create a channel page that is both visually appealing and informative, providing potential viewers with everything they need to know about your content. Additionally, we advise you on choosing an optimal video format so that your videos present well on any device. Furthermore, as a YouTube agency, we can advise on keywords and tags to ensure that your videos are found by the widest possible audience.

Content
We know that a great YouTube channel starts with unique content. That's why we offer a wide range of services to help you get the most out of your YouTube channel. From script writing and video production to editing and optimizing them, we can guide you in creating content that is engaging, informative and entertaining. Whether you're just getting started with YouTube or you want to take your channel to the next level, we're your partner in making your vision a reality.

YouTube SEO
Search engine optimization is an essential part of any digital marketing strategy and ensures reach. When it comes to YouTube marketing, SEO is key to getting your videos discovered by potential viewers. As an SEO agency, we offer YouTube SEO services that help you optimize your channel and videos for better visibility in search results. By analyzing your content and target audience, we can guide you in choosing the right keywords and tags for your titles and descriptions. Likewise, we can help optimize your thumbnails and create engaging titles so that your videos attract attention. This way, you can reach a wider audience with your content and achieve your desired business goals.

YouTube Ads
YouTube offers a variation of ways to reach potential customers through advertising. By targeting ads specifically to users who have watched videos about your product or service, you can quickly and easily connect with interested viewers. In addition, YouTube offers a variety of ad formats, including skippable and non-skippable ads, so you can tailor your message to your budget and goals. Since YouTube is a high-demand platform, you can expect your ad to be seen by a large number of people. With the right approach, video marketing or YouTube advertising can be an effective way to increase sales and grow your business.

Thumbnails
Our online marketing experts know the importance of a well-designed thumbnail. It's often the first thing potential viewers see when scrolling through a list of videos, and can make the difference between someone clicking on your video or moving on to the next. That's why we offer a wide range of design options to help you make a strong impression. Whether you're looking for something sleek and modern or something colorful, we have a solution for every style. During the design process, our team of experienced designers will always be there to help and advise you.
Why Fischer & Habel
As video marketing experts and interdisciplinary specialists in online marketing, we set new impulses and write sustainable success stories with our clients.
Learn more
Expertise: More than 15 years of practical experience in online marketing

Result-oriented: Focus on results with agile way of working

Owner-managed: Neither agency network nor investor participation

Face-to-face: Project Manager as operational and strategic partner
Top rated by our clients

5.0 on Google

4.7 on Trustpilot
FAQ
Can't find the answer you're looking for? Contact our .
What is important for successful YouTube marketing?

For a profitable promotion of your brands on YouTube, a meaningful marketing strategy for your video marketing is fundamental. Within this marketing strategy, all the specifics of YouTube should be taken into account. An agency with its social media experts can be a helpful partner here with its services and know-how. Important clues in video marketing are, for example, suitable video marketing, use of data, attention to dwell time, increase in subscriber numbers, use of suitable thumbnails and many more. It is important to analyze the potential in advance, to implement the conception of a successful strategy and to design your channel and the measures with success with the right formats and the right KPI selection.

What does YouTube bring to businesses?

By now, most companies are aware of the power of social media channels. Platforms like Facebook, TikTok, and Instagram offer businesses a unique way to connect with potential and current customers. However, one platform that is often overlooked is YouTube. Unlike other platforms, YouTube offers businesses the ability to engage with their audience through video content. In addition, YouTube has a large and engaged user base, making it an ideal platform to reach new customers. Finally, YouTube is relatively easy to use and can be adapted to any budget. If you use YouTube effectively, it can be a powerful tool for growing your business.

How much do YouTube ads cost?

The cost of YouTube advertising depends on a number of factors, such as the targeting options you choose and the amount you're willing to invest. However, there are some general guidelines you can use to guide you when setting the budget for your campaign. For example, most advertisers use a Cost-Per-View (CPV) bidding model meaning you pay based on how many times your ad is viewed. It's also important to consider the cost of creating your ad. While you can create a simple video yourself, it's often worth hiring an agency to produce a high-quality ad that is more likely to engage viewers. Overall, the cost of a YouTube ad campaign can vary widely, but by taking these factors into account, you can develop a budget that meets your needs.

What are the basic advertising formats on YouTube?

YouTube offers a wide range of ad placements or advertising options. These include TrueView ads, video discovery ads, overlay ads, non-skippable video ads, bumper ads, and sponsored info cards. Each ad format is suitable for very specific goals and advertising concepts, which is why the choice of an ad format should always be fact-based. A YouTube agency can assist in choosing the right format for the previously defined goals and adapting the design of these to the video platform.

What video ad formats are available on YouTube?

The portfolio of video ad formats has been further expanded since the Google acquisition. Depending on the goal you are pursuing, you can decide which of the various ad formats is the most suitable for you. Companion banners, for example, stand out from all the other ad formats because they are not displayed in the video, but can be seen as a companion banner next to the video. As a result, they can be seen continuously and not just for a certain number of seconds. Away from this, there are different in-stream formats such as TrueView ads, non-skippable YouTube ads, video discovery ads and bumper ads. These can take place either pre-roll, mid-roll or post-roll. Out-stream ads are delivered exclusively on mobile devices, on websites and in apps from Google video partners. Since they start without sound, the user must first unmute the ad by tapping on it. Out-stream ads can help increase reach and brand awareness at a relatively low cost. Since there are a variety of ad formats, it may make sense to hire a video marketing agency to assist in the area of video marketing and advertising.

What is TrueView YouTube?

TrueView is a new way for advertisers to target potential customers on YouTube. With TrueView, you only pay for ads that are actually seen, allowing you to reach your target audience more cost-effectively. In addition, TrueView lets you customize your ad to appear at the top of a video that is relevant to your product or service. This ensures that your ad is seen by people who are interested in what you have to offer. By using TrueView advertising, you can reach a wider audience with your marketing message while maintaining a high level of control over your advertising budget.

Is there a charge for a YouTube channel?

Basically, you do not have to pay for a YouTube channel. Any person or business can create a YouTube channel for free. However, there are some features that only YouTube Premium members can access, such as ad-free viewing and access to exclusive content. You also have the option to upgrade your channel to a YouTube Music Premium subscription, which gives you ad-free listening, background playback, and offline downloads. YouTube also offers a number of paid options for businesses and creators who want to improve their reach and engagement on the platform. For example, you can purchase ads that play before or during videos or pay to have your channel featured in the "Recommended Channels" section. Whether you want to pay for a YouTube channel or not is ultimately your decision. If you are just starting out, you can create a free channel and wait to see how it performs. If you find that you're getting a lot of views and high engagement, you may want to test out some of the paid options.

Is SEO relevant for YouTube?

Search engine optimization, or "SEO" for short, is the process of improving the visibility and ranking of a website in the search engine results pages (SERPs). The higher a website's ranking in the SERPs, the more likely it is to be clicked on by users. SEO is relevant on YouTube because YouTube is a search engine. Just like Google, the goal of SEO on YouTube is to improve visibility and click-through rates (CTRs). There are many factors that influence YouTube ranking, such as the number of views, likes, comments, and subscribers. In addition, YouTube considers factors such as the title of the video, the description of the video with the video associated tags, the thumbnail image for the video and many more when ranking. All of these factors are important when optimizing your videos for YouTube. If you want your videos to rank well in YouTube search results, you need to make sure that you use keywords effectively and that your videos are of high quality.

How does YouTube SEO work?

YouTube SEO optimizes your videos so that they rank better in YouTube's search algorithm. Just like traditional search engine optimization, the goal is to appear at the top of search results for relevant keywords. However, there are some important differences between YouTube SEO and traditional SEO. For one, YouTube is a visual search engine, which means that people search using keywords as well as images and videos. This means you need to optimize your thumbnail as well as your title and description. In addition, YouTube SEO relies heavily on engagement signals like likes, comments, and shares. The more engaged your audience is with your videos, the higher you will rank in YouTube search results. Finally, YouTube SEO is about building a strong channel. That means you need to create engaging content that gets people to subscribe to your channel. The more subscribers you have, the higher your videos will rank in YouTube search results.
Growth through YouTube Marketing?