Xentral Agency
Next generation ERP
As an Xentral agency and official service partner, we support you with onbarding, individual customizations and managed service.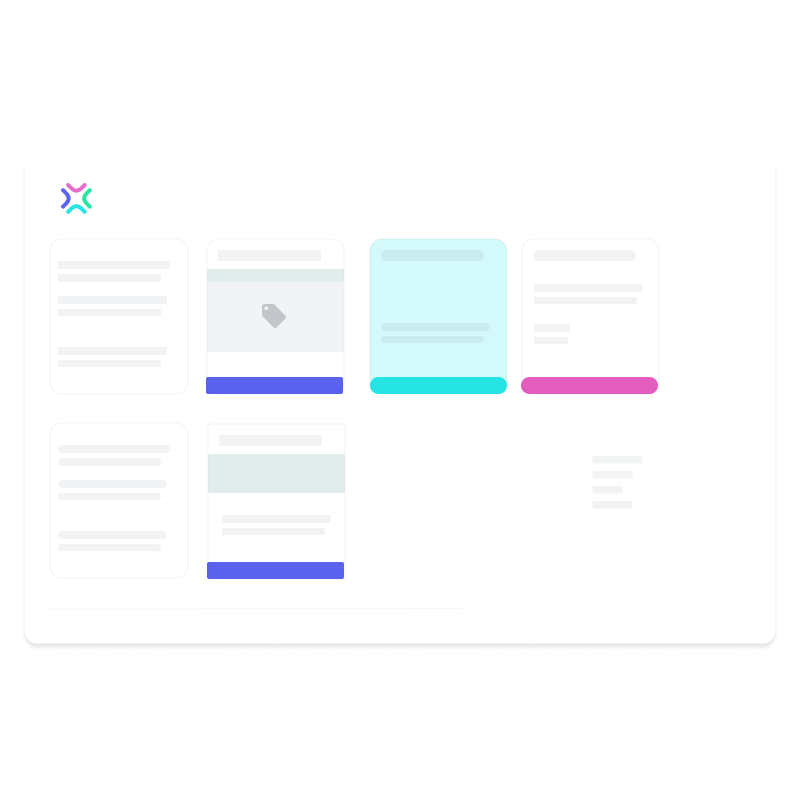 Our Approach
As a Xentral partner, we make it easy for our clients to switch to or enter the new ERP generation. Through seamless implementation and automation of processes, cost benefits can be realized quickly and growth accelerated.
About the ERP system Xentral
Xentral offers helpful features and open interfaces especially for brands that operate in e-commerce, allowing them to scale quickly.
What is Xentral?
Xentral ERP is an enterprise resource planning system from Xentral ERP Software GmbH, based in Augsburg, Germany. All business areas and e-commerce processes can be mapped in the ERP solution. Thanks to its modular structure, the ERP system can be extended as required via API interfaces. Therefore, Xentral is called a Lean ERP that offers good scalability for startups as well as for larger companies. Xentral's references include brands such as yfood, KoRo or vly.
Why is an ERP important in e-commerce?
ERP systems help companies automate and streamline their operations or processes. This can be especially beneficial in e-commerce, where a large volume of orders and inventory must be managed. An ERP can help centralize product management, keep track of their inventory, process orders more efficiently, or manage finances. In addition, ERP systems can provide insights into business performance and help companies identify areas where they can improve. Therefore, an ERP system can be a valuable tool for businesses that want to see more success in e-commerce.
Xentral ERP Software Services at a Glance
As a Xentral partner, we provide holistic support to our customers and work closely with the Xentral team.

Consulting
Based on your existing business processes and individual needs, we will advise you on the use of Xentral ERP.

Setup
Our experts will gladly take care of the complete implementation for you, so that you can focus on your actual business.

Onboarding
As a Xentral Premium Partner, we take over the setup of the ERP system and accompany our customers within the scope of onboarding services.

Interfaces
We seamlessly integrate Xentral into your company's existing toolset via API interfaces.

Customization
If your business requires special features, we as Xentral ERP Service Partner will make a customization so that the ERP is perfectly tailored to your business.

Support
Our experts are always on hand when you need support with your ERP software. Our customer service is there for you and will find the right solution.

Coaching
As a Xentral ERP partner, we conduct seminars or workshops on onbarding or setup and operation with our customers, whether on-site or remote.

Migration
We take care of the migration from your previous business software in advance, so that no data is lost and the transition to the Xentral ERP system runs smoothly.

Enterprise Solutions
As a Xentral Enterprise Partner, we can also find the right solution for large companies. For example, Xentral ERP can be used as middleware in combination with existing ERP systems.
Why Fischer & Habel
Our interdisciplinary experts understand e-commerce holistically and can use their know-how to implement ERP projects in record time.
Learn more
Expertise: More than 15 years of practical experience in e-commerce

Certified: Official agency in the Xentral Service Partner Network

Results-oriented: Focus on results with agile way of working

Owner-managed: Neither agency network nor investor participation

Face-to-face: Project Manager as operational and strategic partner
Top rated by our clients

5.0 on Google

4.7 on Trustpilot
FAQ
Can't find the answer you're looking for? Contact our .