Web Design Agency
Web design of corporate and ecommerce websites
As a web design agency, we create websites and online stores that turn visitors into customers.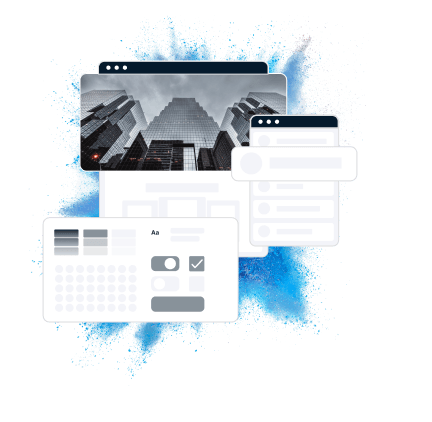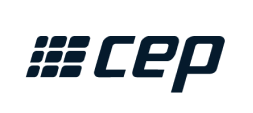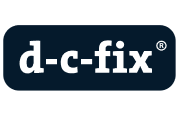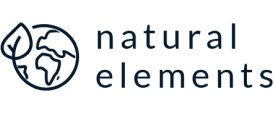 Our Approach
As a web design agency, we design modern user interfaces that make a website or online store more successful and enhance the customer experience. Our web design experts combine creativity with technology and find the right solution for the highest demands.
About Web Design
Web design has become increasingly important in recent years and is crucial for business success on the Internet in the digital age.
What is web design?
Web design is the process of planning, creating and maintaining website content. It includes both creative and technical elements, including web layout, color scheme, typography, and images. The goal of web design is to create a website that is both user-friendly and visually appealing. Professional web design must take into account the needs of the website's target audience. For example, a website designed to sell products must be easy to navigate and include clear call-to-action buttons. In contrast, a website designed to share information must be organized in a way that makes it easy to find the information you need. Regardless of the website's purpose, successful web design should always balance form and function.
Why is web design important?
A website is often the first contact between a company and its potential customers. In today's digital age, it is essential for businesses to have a professional and user-friendly online presence. A well-designed website leaves a good impression on visitors and encourages them to stay on the site and learn more about the products or services offered. A poorly designed website, on the other hand, discourages visitors before they even have a chance to learn more about the company. In addition, a well-designed website is easy to navigate and provides a pleasant user experience. In contrast, a poorly designed website can be frustrating and even discourage potential customers from coming back in the future. For all these reasons, it is important to invest in quality web design.
Web Design Services at a Glance
As an agency for web design with well-known references, we offer customized services for your business success on the internet.

Consulting
With our expertise as a web design agency, we advise our clients on all design issues. Through our experience we know exactly what is necessary for a site to make a good impression and contribute to the achievement of business goals.

Creation
With new ideas we take care of the (further) development of design(s) of your (e-commerce) website. We always pay attention to a good usability and implement conversion optimizations directly. The result is a high design quality.

Programming
As a web agency, we make your project a reality and implement the design W3C-compliant with the appropriate solutions, such as CSS3, HTML5 or modern front-end frameworks, such as Vue or React. In addition, we take over the technical support for your project if desired.

Responsive Design
For us, responsive web design is crucial and therefore standard, because the use of a website by (potential) customers takes place on diverse devices along the customer journey.

User-centered Design
At the beginning of a project, we take a close look at the target group. On this basis, our team creates buyer personas and customer journey maps in which all relevant touchpoints are identified. This allows us to quickly find the right solution in the areas of user experience (UX) and user interface (UI).

Design Systems
Our team works according to the Atomic design principle and, starting from the smallest elements, creates components that are in turn used in page templates. A design system creates consistency as well as a professional look and extends the brand guidelines.
Usability
The usability of a website is a critical success factor for both start-ups and large organizations operating on the Internet. Our team finds the right solutions for your project and ensures the design of user interfaces (UI) that are intuitive and fun to use.

Images
Our team creates graphics that fit perfectly into the design of your website. These can then be uploaded to the content management system (CMS) by us or your staff and are size optimized by default for fast loading times.

Content
Good web design also requires good content. With our support, you can create lasting, high-quality content that matches the web design and ensures a top ranking in Google. With Content Management Systems (CMS) the maintenance succeeds without programming knowledge.

Search Engine Optimization
Every good web design includes search engine optimization for Google & Co. Our SEO team is involved in the design from the beginning of the project. This is especially advantageous when it comes to creating sitemaps, page layouts, etc.
Top rated by our clients

5.0 on Google

4.7 on Trustpilot
Why Fischer & Habel
As a web design agency with references ranging from startups to corporations, we implement responsive web design projects at high speed. Our team combines the creativity of designers with the excellent implementation of our programmers.
Learn more
Expertise: More than 15 years of practical experience in online marketing

Result-oriented: Focus on results with an agile way of working

Owner-managed: Neither agency network nor investor participation

Face-to-face: Project Manager as operational and strategic partner
FAQ
Can't find the answer you're looking for? Contact our .
What is a web design agency?

A web design agency is an online marketing company that specializes in website creation and development. A typical web design agency has a team of designers, developers and other professionals who work together to create custom websites for their clients. In many cases, a web design agency also offers other services such as search engine optimization for Google & Co, social media marketing and email marketing. By working with a web design agency with appropriate credentials, businesses can have a complete web presence that is professional and optimized for search engines and conversion rates.

How do I find the right web design agency?

When it comes to finding the right web design agency for a business, there are a few things to keep in mind when searching, as there are a variety of providers on the market. First of all, you should think about your budget or what you want to spend on a homepage or online store. Then take some time to research different agencies, e.g. via Google, and find those that have experience in working with clients in their own industry or have reputable references to show. Once the selection of web design agencies has been narrowed down, one contacts the remaining agencies and conducts a non-binding initial meeting with a staff member. If the requirements match the services of the web design agencies, the next step is to request a quote or an effort estimate. In this way, one gets a better impression of the services and the costs that would be incurred for a specific project. In the last step, open questions are clarified so that nothing stands in the way of a successful cooperation.

What makes good web design?

A good web design is essential for any business that wants to succeed online. There are a number of factors that contribute to a good web design, including usability, visual appeal, and functionality. Perhaps the most important aspect of good web design is usability, which is how easy it is for users to navigate a website and find the information they are looking for. Websites with good usability keep visitors on the site longer, which can lead to more sales or leads. Visual appeal is also important, as users are more likely to linger on a website that looks good and is clearly structured. Finally, functionality is critical for any website. If websites are difficult to use or don't function properly, users will quickly become frustrated and leave. When these aforementioned factors are taken into account, it is possible to create websites that are both attractive to customers and effective.

What is a web design company?

A web design company is a company that specializes in creating a homepage and web applications. While some web design agencies also offer other services such as graphic design, branding, and marketing, their primary focus is on creating a homepage that meets the needs of their clients. To create a successful homepage, a web design firm works closely with clients to understand their business goals, target audiences, and desired user experience. With this information, it then begins to design and develop a custom homepage that meets all of the client's expectations. In addition to website creation, many web design agencies also offer ongoing maintenance and support services to ensure that their clients' homepage is always up to date and functioning properly. Based on the completed projects or results and references, insights can be gained about the potential from the designer team. During a non-binding initial meeting, open questions can be clarified and it can be quickly determined whether it fits on a human level, which is a basic prerequisite for the successful implementation of a joint project.

How much does web design cost?

The cost of web design can vary greatly depending on the scope and size of the project. For simple websites, designs can start at around 500 EUR. However, more complex designs can cost 5,000 EUR or more. Many web design companies charge an hourly rate that ranges from 50 EUR to 200 EUR per hour. Factors that can affect the cost of web design include the level of customization desired, the number of pages needed, and the inclusion of features such as member areas or animations. Also of importance is whether brand guidelines or a design system already exist or need to be developed from scratch. When budgeting for web design, it is important to have a clear idea of the scope of the project or the exact requirements in order to get accurate price estimates.

How much does a website design cost?

The cost of responsive web design for a website depends on a number of factors, such as the location and references of the agencies or the size and complexity of the website, the number of pages and the level of customization. In general, a simple homepage with five pages can start at around 500 EUR, while a more complex website with dozens or even hundreds of pages can cost well over 5,000 EUR. Custom features such as animations, videos and e-commerce functions can also contribute to higher overall costs. In addition, the choice of technology on which the project is based also plays an important role. For example, using HTML5, CSS3 or a WordPress CMS is cheaper than using modern JavaScript front-end frameworks. Finally, the quality of the references also has an impact on the price. However, it is important to keep in mind that a well-designed website gives any brand, manufacturer or service provider, large or small, a decisive advantage over the competition. Ultimately, the cost of a website should be viewed as an investment that will almost certainly pay off in terms of higher more exposure, more (new) customers, and higher sales.