TikTok Ads Agency
TikTok Marketing
As a TikTok ads agency, we make your brand go viral on the platform with the strongest growth.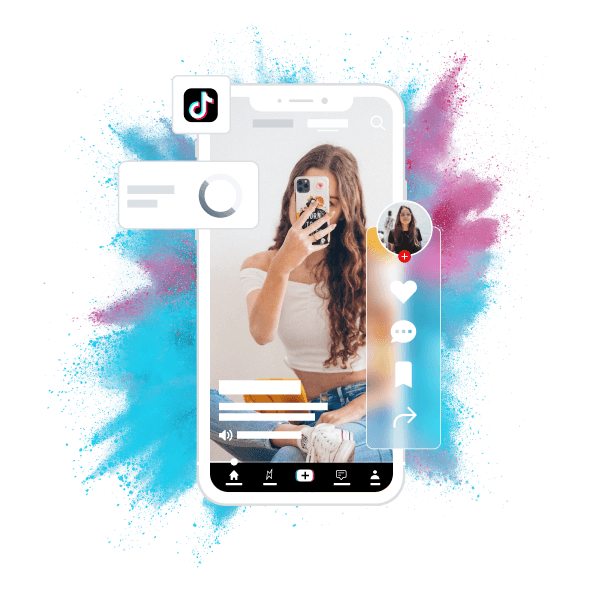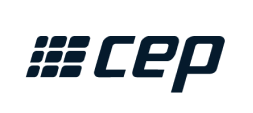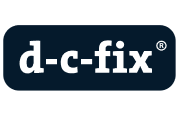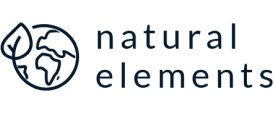 Our Approach
As a TikTok ads agency, we understand brand-hot trends and make them work for your brand. Our social media specialists will accompany you from the first TikTok workshop to the reporting of your advertising on TikTok. Our work is characterized above all by agility, which is absolutely essential on such a dynamic platform. As your partner, we will accompany you in successfully using TikTok for your online marketing.
Digital Success through TikTok
More than just dance videos - TikTok has had a rapid and dynamic development and is still experiencing strong growth. This makes it a platform that becomes inevitable and gives your online marketing a significant boost.
What is TikTok Marketing?
TikTok marketing is a new form of marketing that uses the popular short video app to create and share engaging content with the goal of promoting a product or service. Unlike traditional marketing campaigns that rely on online or offline advertising, TikTok marketing uses creative, often funny videos that aim to capture the attention of the app's huge and highly engaged user base. TikTok marketing can be an extremely effective way to reach a large audience with minimal effort and cost, making it an attractive option for businesses of all sizes. Quality TikTok marketing can help increase awareness, interest, and sales for your business.
Why TikTok Marketing?
As a marketing tool, TikTok has a lot to offer businesses of all sizes. For one, it's an incredibly popular platform among Gen Z and millanniels, with a global reach. For another, TikTok users are highly engaged, with the average user spending 52 minutes a day on the app. This gives businesses the opportunity to reach a large number of potential customers with their marketing messages. TikTok marketing is very affordable and flexible, allowing businesses to tailor their campaigns to their budgets and goals. In doing so, TikTok is extremely effective at generating brand awareness and interest. In fact, TikTok users are four times more likely to remember seeing an ad on the platform than users of other social media platforms.
TikTok Services at a Glance
As a TikTok ads agency, we focus on performance marketing that scales.

Workshop
As TikTok marketing experts, we have valuable insights into the platform that is currently experiencing the greatest growth. Our team prepares valuable material that illustrates what makes the video platform special for businesses and their brands. Together, we'll take the time to explain what TikTok is all about, how to advertise on TikTok with Video Ads, and how the TikTok Ads Manager works.
Target Group Analysis
The video portal TikTok is especially popular with Generation Z and Millennials, as the popular TikTok videos are fun and entertaining. To find out if TikTok and its short videos have the potential to be the right marketing channel for you and your brand, we analyze your brand and the associated target groups in detail. With this information, we track your buyer persona very closely on TikTok and record what content your target audience consumes, what content they dislike, and what trends trigger the strongest interactions.

Strategy
For the right strategy, our TikTok experts combine all analysis results with the specifics of TikTok and your business goals. Our social media team is your strategic partner in this phase. With the right roadmap for your brand, we take your TikTok presence to the next level or start together with the first video content and ads. During the implementation of your strategy, we always react agilely to changes and manage to adapt your strategy to the latest circumstances and still achieve the goals with success.

Advertising
With the help of the TikTok Ads Manager, you can reach a fundamental target group with native videos, which will generate a new boost for all already existing marketing campaigns. With us as your TikTok Ads agency, you get insights into the platform, the TikTok Ads Manager and the different ad formats. Based on your campaign goals such as video views, reach, traffic or conversion, we jointly select the appropriate format and successfully position your ads on TikTok, with the classic advertising measures primarily including in-feed ads.

Reporting
Whether organic TikTok videos or paid video ads - we track the performance of your videos intensively and in detail. We evaluate which interactions the content triggers and whether it has reached the desired target group. Understanding TikTok performance means, first and foremost, professional research, understanding the target audience and closely tracking their actions. We prepare our TikTok reporting clearly for you and go through all the data and recommendations for action together in reporting meetings.
Why Fischer & Habel
As social media experts and performance marketing specialists, we set successful impulses and bring your digital presence to the next level on various social media channels.
Learn more
Expertise: More than 15 years of practical experience in online marketing

Result-oriented: Focus on results with agile way of working

Owner-managed: Neither agency network nor investor participation

Face-to-face: Project Manager as operational and strategic partner
Top rated by our clients

5.0 on Google

4.7 on Trustpilot
FAQ
Can't find the answer you're looking for? Contact our .
Why is TikTok so popular?

There are a number of reasons why TikTok has become so popular in recent years. For one, the app is incredibly user-friendly and makes it easy for anyone to create and share content. For another, TikTok offers a unique format that allows users to express themselves in creative and engaging ways. The app develops a strong sense of community as users frequently interact and collaborate on creative projects. All of these factors have contributed to the growing popularity of TikTok, and it is likely that the app will continue to grow in popularity in the coming years.

What is TikTok's target audience?

TikTok is a social media platform where users can share short videos of themselves. The app is particularly popular with Gen Z, with over 60% of TikTok users between the ages of 16 and 24. However, the app has also seen significant growth among older demographics in recent years. In fact, TikTok is now one of the most popular social media platforms among Millennials. While the app originally gained popularity through its unique format and funny videos, it has since become a mainstream platform for a variety of content creators. Whether users are looking for comedic relief, DIY tips or fashion inspiration, the video app has something for everyone. As the app continues to gain popularity, it's likely that the user base will become even more diverse.

How do TikTok Ads work?

TikTok Ads is an advertising platform that allows companies to promote their products and services to users of the social media app TikTok. Ads are displayed in the user's feed as they scroll through the app and can be up to 60 seconds long. TikTok Ads uses a cost-per-click (CPC) pricing model, meaning businesses only pay when a user clicks on their ad. The TikTok Ads platform also offers a number of targeting options that allow businesses to ensure their ads are seen by the people most likely to be interested in them. Thus, TikTok Ads is an effective way for businesses to reach a large and engaged audience.

How do I place successful TikTok Ads?

TikTok offers a variety of ad types as a service that you can choose from depending on your business goals. Brand awareness ads, for example, aim to get your name and product known to as many people as possible, while traffic ads get users to click through to your website. Once you've chosen the type of ad that's right for you, you'll need to create engaging content that resonates with TikTok's young, social media-savvy audience. Keep your videos short and entertaining, and make sure they include a call to action that encourages users to learn more about your product or service. You also need to choose the right audience for your ad. TikTok offers a number of options such as age, location, and interests. By targeting the users who are most likely to be interested in your product, you can ensure that your ad reaches the desired audience. If you do it right, TikTok ads can be an effective way to reach a large number of potential customers.