Social Media Ads Agency for small and medium-sized enterprises (SMEs)
Social media advertising that gets results.
As a social media ads agency, we run paid ads on Meta (Facebook + Instagram) that directly lead to more inquiries for your service or product sales - without losing sight of profitability.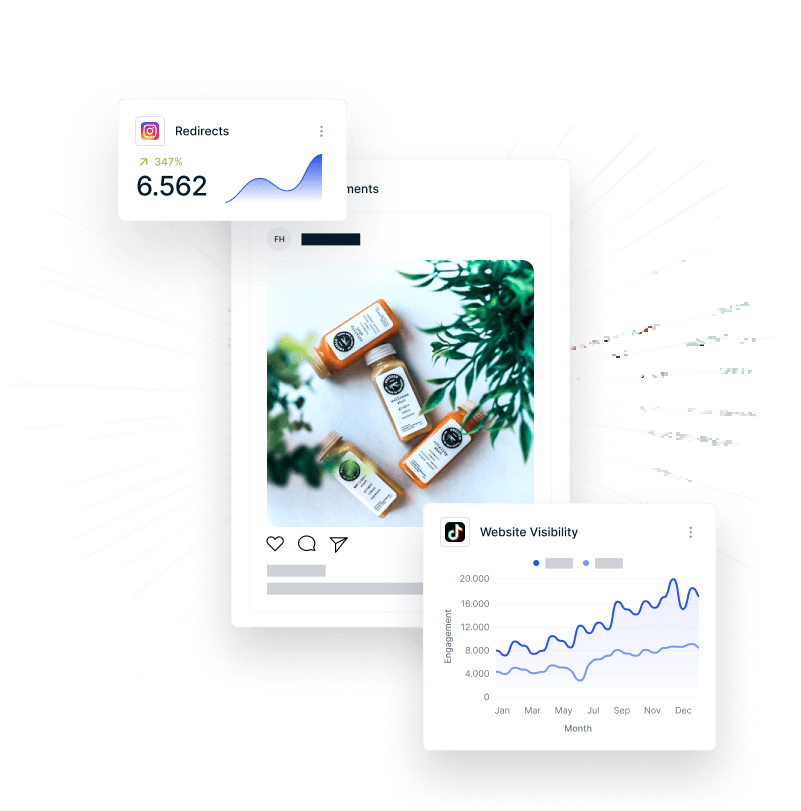 75+ companies trust in us Do any of the following challenges sound familiar to you?
Social media advertising is one of the most important tools when it comes to quickly increasing awareness, sales and profits. However, due to the high level of competition, it is often not profitable or scalable to advertise.
You have already noticed that social media advertising is very time consuming and are reaching your capacity limit.
Your company lacks the internal know-how to run successful social media campaigns.
They generate significant revenue with social media advertising, but are not profitable in the process.
You are overwhelmed with the numerous key figures. This makes it impossible for you to run efficient social media advertising.
Your tracking is not working properly or only inaccurately, so you are more or less flying blind with your campaigns.
You don't know which social media platform is right for your business or are unsure where your target audience is.
You had already used one or more agencies to manage your advertising on social media, but the results were very poor.
You've never done social media advertising, but you don't want to burn money either. You wonder how you can best get started.
You've never used social media advertising, but you know it's extremely important these days and can be a strategic competitive advantage.
3 steps to efficient social media advertising
With our field-proven 3-step method, we have developed a system that leads to direct sales growth while maintaining the profit margin.
1. Foundation, as the basis for your success
In the first step, we lay the foundation for high-performance advertising campaigns with media planning. This includes an in-depth market analysis, crystal-clear positioning, a clean setup and precise target definition.
Advertising message:
Together with you we define the target group, your competitive advantages and your sales arguments incl. value proposition.
Goals & KPI's:
To measure the performance of the advertising campaigns, we define the most important key figures together with you.
Basic technical framework:
We implement GDPR-compliant tracking (conversion + remarketing) for precise measurement of success.
Conversion optimization:
We support you in making your website or online store more saleable through advertising copy and design.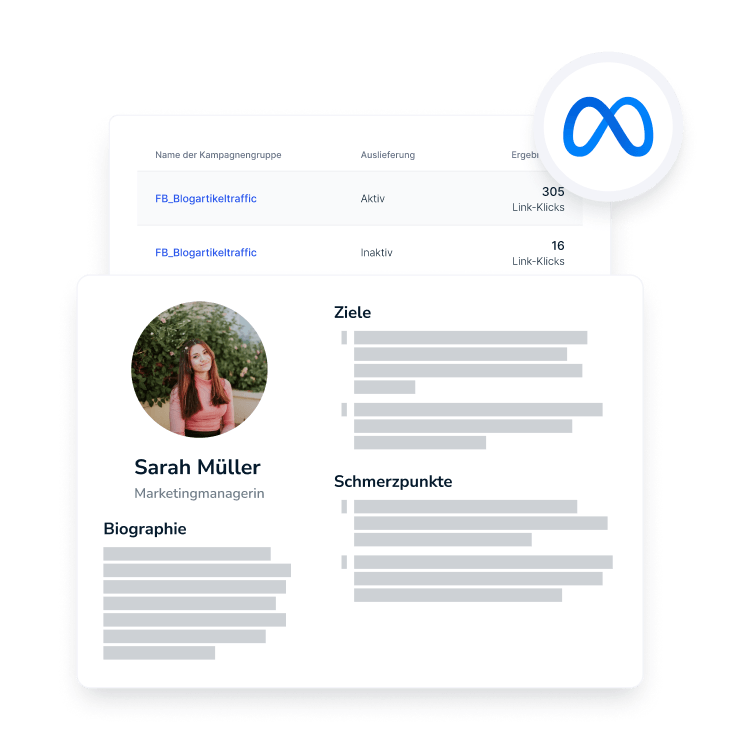 2. Advertising content that sell
We create sales-boosting social media ads (post, story, reel) based on the images and videos you provide and also advise you on content production.
Creatives:
We prepare your images and videos so that they are perfect for social media ads.
Advertising copy:
We integrate effective ad copy with clear calls-to-actions into captions or video scripts of your ads.
Ad formats:
We optimize content for the different social media formats (square, landscape, portrait, carousel, etc.).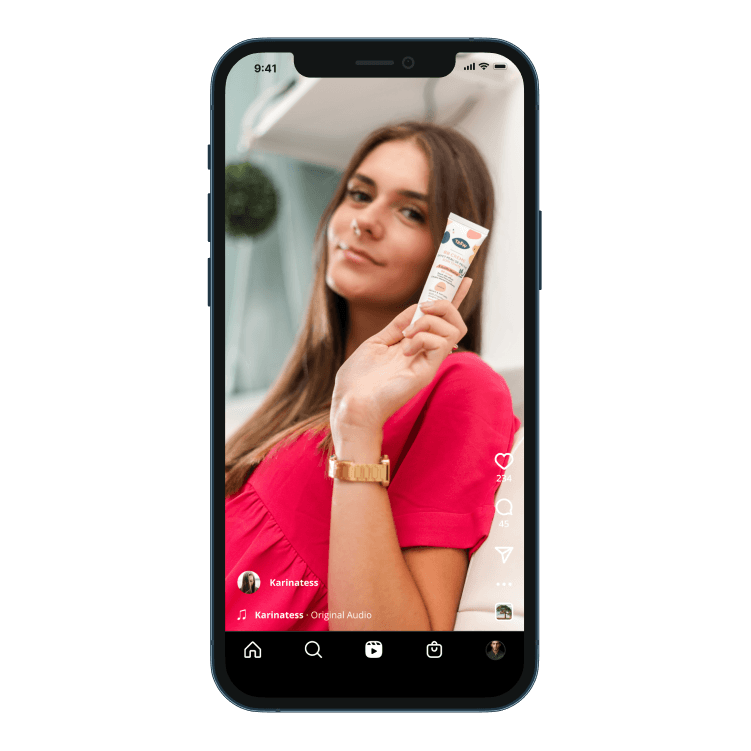 3. Campaign management that scales
As part of media buying, we set up campaigns and ad groups for Meta (Facebook + Instagram) according to a proven, standardized procedure. At the same time, budgets are constantly managed, click costs and purchase rates are monitored, and A/B tests are conducted. Based on the collected data, continuous optimization takes place to increase advertising performance and enable scaling.
Creation according to best practices:
We perform the setup of manual and automatic campaigns according to a fixed structure.
Data based optimization:
In order to reduce wastage and thus increase the efficiency of the campaigns, we pull the right levers over the entire duration of the campaigns.
Meaningful reporting:
In monthly reports, we present the performance of your social media advertising in an easy-to-understand way.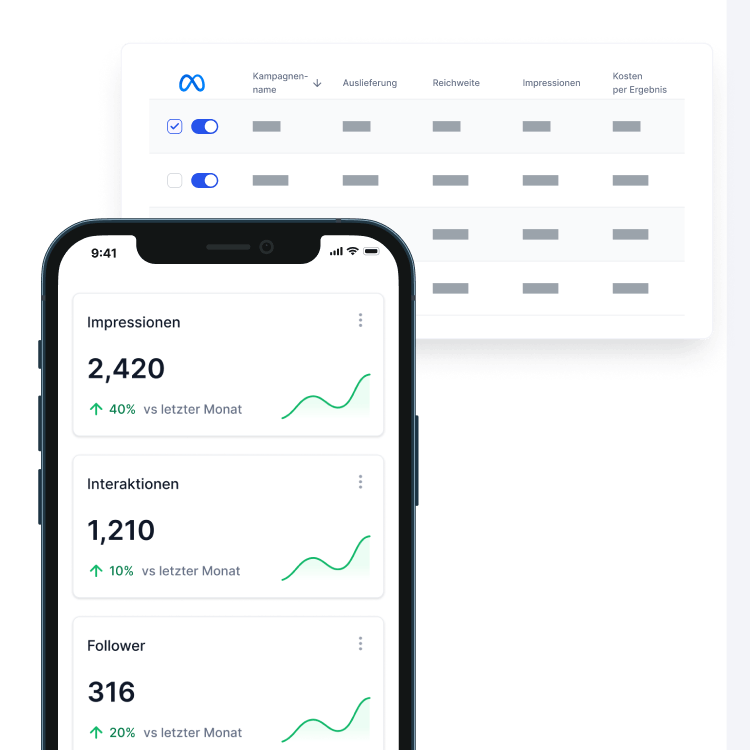 Selected testimonials
FAQ
What is a social media agency?

A social media agency is responsible for creating and managing a brand's social media presence. This includes developing strategies to increase follower growth and engagement, creating content, and running paid advertising campaigns. In addition, an agency often handles customer service requests and social media platform support. While the specific tasks of a social media agency vary depending on the size and needs of the client, their ultimate goal is to partner with businesses to help them successfully achieve their marketing goals by connecting with their customers through social media.

What is social media marketing?

Social media marketing is the use of online platforms such as Facebook, Instagram or LinkedIn to build relationships and interact with potential and current customers. The goal is to create content that is not only informative, but also engaging, so that viewers will want to share it with their own networks. To be effective, social media marketing must be strategic and well-planned. This means setting clear goals, such as increasing brand awareness or attracting customers, and then creating content that aligns with those goals. It's also important to consider the different ways each platform is used - Instagram, for example, is a very visual and inspirational platform, while LinkedIn is better for more in-depth articles and discussions.

What do you mean by social ads?

Social advertising is a form of online advertising that enables specific target groups to be addressed on different platforms. While traditional advertising usually relies on interrupting users with generic messages, businesses can use ads to deliver personalized content that is relevant to the interests and needs of their target audience. In many cases, social advertising offers the opportunity to engage with potential customers, building a connection that can lead to a sale or long-term relationship. As the use of social media continues to grow, paid outreach is likely to become an increasingly important marketing tool for different channels.

Why social media advertising makes sense?

There are a number of reasons why social media ads are becoming increasingly popular with businesses of all sizes. For one, social media platforms offer a highly targeted way to reach their audience. Facebook, for example, allows businesses to target people based on interests, demographics, and even purchase history. In addition, deploying a paid campaign on social media is relatively affordable and can be customized to fit any budget. Finally, social media platforms offer businesses the opportunity to build relationships with their customers and create a community around their brand. Used correctly, social media advertising can be an extremely effective tool for growing a business.
Use effective social media advertising for faster growth.