LinkedIn Ads Agency
LinkedIn Marketing
As a LinkedIn ads agency, we increase the organic reach on the business network and play out target group-specific ads with pinpoint accuracy.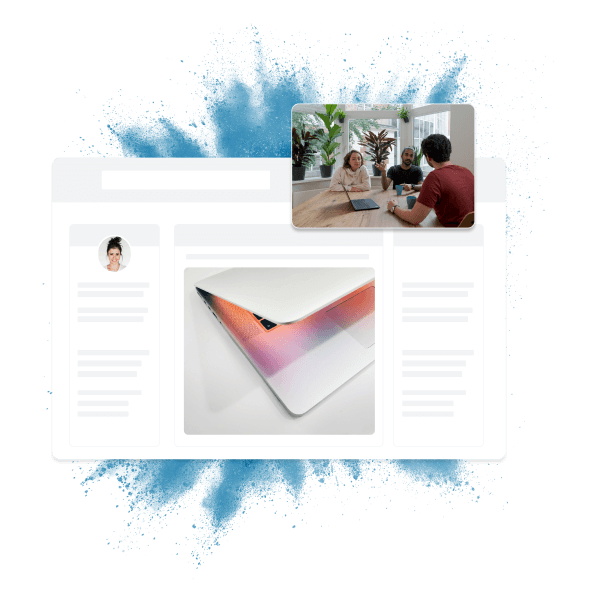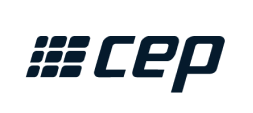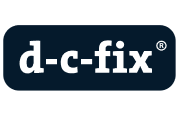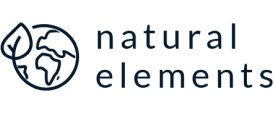 Our Approach
We look at LinkedIn marketing as a whole, from analysis to ads served. In the process, experts continuously measure the success of the measures to achieve maximum impact. As a full-service social media agency, we offer marketing and development services from a single source - with implementation in record time.
About LinkedIn
LinkedIn is the largest business network in the world and is becoming an increasingly important B2B platform for products and services.
What is LinkedIn?
LinkedIn is a social media platform designed specifically for business networking. Users can create a profile that resembles a resume and then connect with other professionals in their field. LinkedIn also offers a variety of tools and resources to help users find jobs, market their business and stay up to date on industry news. In recent years, LinkedIn has become an increasingly popular platform for both job seekers and employers. With more than 500 million users worldwide, it is one of the largest social media networks anywhere. And its popularity is expected to grow even more in the coming years.
Why is LinkedIn important for B2B marketing?
LinkedIn is the world's largest professional networking site, with over 630 million users in more than 200 countries. For businesses, LinkedIn is an invaluable platform to connect with potential customers and partners. LinkedIn is particularly important to the B2B marketing mix, as it enables companies to build relationships with key decision makers in their target market. In addition, LinkedIn gives companies access to valuable data and insights about their target market. By leveraging LinkedIn's vast network of professionals, companies can gain a competitive advantage in the B2B market.
LinkedIn Services at a Glance
As a LinkedIn ads agency, we serve our clients holistically and work closely together for successful online marketing.

Target Group Research
The key to successfully achieving marketing goals is to take a close look at your target group and precisely address the people for whom your brand is relevant. Thanks to the know-how of our LinkedIn experts, we use our research to discover exactly the people you need to achieve your business goals and efficiently use the targeting options in the campaign setup to avoid wastage. The combination of different advertising formats or ad formats provides the basis of your LinkedIn success.

Strategy
We create a LinkedIn marketing strategy that is tailored to your goals and business needs. Your professional image on LinkedIn is critical to your success. That's why we work with you to develop a plan for engaging LinkedIn content that can be optimized for all social media channels, including Facebook and Instagram.

LinkedIn Ads
As a LinkedIn ads agency, our focus is on the targeted success of your campaigns. We set up the LinkedIn Campaign Manager for you, develop the advertising strategy and set up the corresponding campaigns. When creating a concept, we incorporate your business goals to get the most out of each campaign. To generate high-quality leads, we primarily use lead and conversion campaigns in combination with the LinkedIn insight tag to track valuable data. The results are evaluated and presented in regular reports.
Lead Generation
In the B2B sector, LinkedIn is an interesting portal for generating high-quality leads. Due to the strong presence of key decision makers who want to expand their B2B network on LinkedIn, LinkedIn is a channel for lead generation that can be used with success. With a professional company page and targeted advertising, we will guide you in making new business contacts. The use of conversion and leads ads plays a very fundamental role in this.

Tracking Integration
After all campaign goals are recorded in Google Analytics, we implement the LinkedIn Insight tag. This enables our experts to track the performance of your LinkedIn advertising. In this way, we can track your LinkedIn marketing campaigns down to the minute and adjust the campaign design at short notice if necessary. In this way, the LinkedIn insight tag supports the optimization of your advertising while tracking it and provides an important basis for reporting on your performance.

Recruiting
With more than 500 million members worldwide, LinkedIn is a powerful tool for finding talent. The platform makes it easy and fast to reach potential candidates. As a LinkedIn marketing agency, we help you make your company profile attractive to potential applicants and run recruiting campaigns via LinkedIn Ads.

Reporting
Thanks to our detailed tracking of campaign performance, you receive an exact representation of the successes of your LinkedIn advertising, which we discuss with you in regular meetings. In doing so, it is important to us to address each of your questions and explain exactly what the KPIs mean and what recommendations for action we derive from them.
Why Fischer & Habel
As interdisciplinary specialists in online marketing and e-commerce, we set new impulses and write sustainable success stories with our clients.
Learn more
Expertise: More than 15 years of practical experience

Result-oriented: Focus on results with agile way of working

Owner-smanaged: Neither agency network nor investor participation

Face-to-face: Project Manager as operational and strategic partner
Top rated by our clients

5.0 on Google

4.7 on Trustpilot
FAQ
Can't find the answer you're looking for? Contact our .
For whom is LinkedIn marketing worthwhile?

Since different target groups can be found on different channels, this often determines which channel a brand will use. Especially in the B2B sector, LinkedIn marketing is a popular means within the online marketing strategy to ensure brand awareness and reach. Basically, numerous decision-makers can be found on the platform who can be of high importance for one's own brand. Along the way, it offers a variety of tools and resources that companies can use to research their target market and develop marketing strategies. LinkedIn offers companies the opportunity to build their brand awareness and reputation through content marketing and thought leadership. It provides valuable insights into the buying behavior of a target market. All of these factors make LinkedIn an indispensable platform for any company that wants to succeed in the B2B space. Above all, LinkedIn is an effective long-term marketing channel that can be used for qualified leads aside from marketing purposes.

What do you need to keep in mind when it comes to LinkedIn marketing?

With over 500 million members, LinkedIn is currently a marketing channel that is enjoying tremendous growth. It is an excellent channel to connect with potential customers and clients. With emerging platforms come new processes and idiosyncrasies. Compared to Facebook and Instagram, LinkedIn is a channel that relies less on visual stimuli and more on sharing information. Some basic characteristics you should keep in mind in order to have successful LinkedIn marketing. Your personal or company profile should be up to date and the description should quite clearly show what your company does and what it is known for. At the same time, you should join LinkedIn groups to be part of discussions and topic exchanges. This will bring you even closer to the challenges of your target audience. To get your brand message out to an even wider audience, consider LinkedIn Advertising. When doing so, make sure you set the right targets and choose the appropriate formats.

How do LinkedIn ads work?

LinkedIn Ads are a form of online marketing that allows companies to target LinkedIn users with targeted ads. LinkedIn Ads work by assigning targeting criteria to an ad, which allows the ad to be displayed to LinkedIn users who meet those criteria. For example, a company can target LinkedIn users who work in a specific industry or live in a specific geographic region. LinkedIn ads allow companies to serve ads based on interests, groups, and tags. When a LinkedIn user meets the targeting criteria for an ad, the ad is displayed in their LinkedIn feed. LinkedIn ads are a great way to reach potential customers and business contacts on the world's largest professional network. Different creatives such as video ads or static content can be great ads for your followers.

How much do LinkedIn ads cost?

The cost of LinkedIn advertising depends on a number of factors, such as the country you're advertising in, the type of ad, and your budget. However, LinkedIn offers a number of different pricing options to suit all types of advertisers. You can also set a daily or monthly budget. LinkedIn's advertising platform is very flexible, which makes it one of the most popular options for businesses of all sizes. LinkedIn Ads offers two options as pricing models: pay per click (PPC) and pay per impression (CPM). With PPC, you only pay when someone clicks on your ad. With CPM, you pay every time your ad is displayed 1000 times. You can use either pricing model or switch between the two depending on your goals. LinkedIn ads are a great way to reach your target audience at a reasonable price.