Instagram Ads Agency
Instagram Marketing
With approximately one billion users, Instagram is a significant advertising platform in the marketing mix. As an Instagram ads agency, we use the full potential of the platform and accelerate your growth.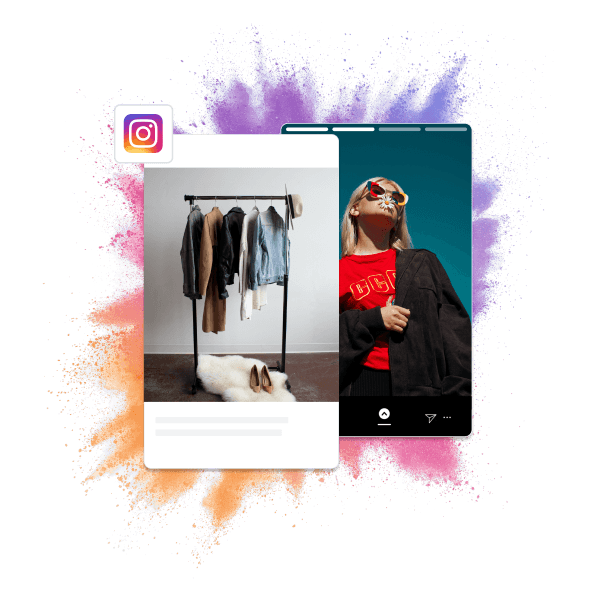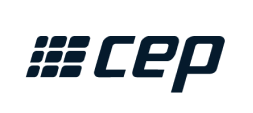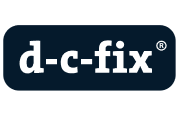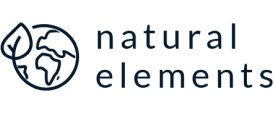 Out Approach
Instagram marketing goes far beyond mere facts and figures - it's about using inspiring content to pique the user's interest. Our Instagram experts accompany you, starting with the editorial plan and ending with advertising. In doing so, we combine the peculiarities of Instagram marketing with your existing business goals. With us as your Instagram marketing agency, you get all the necessary Instagram marketing services from a single source.
About Instagram Marketing
Instagram marketing is an integral part of online marketing and is now not only a trending platform, but it counts as the basis in social media marketing.
What is Instagram Marketing?
Instagram has quickly become one of the most popular social media platforms, with over one billion active users. The visual-focused platform is particularly popular with Millennials and Generation Z, making it an attractive choice for businesses trying to reach these demographics. Instagram marketing is the use of Instagram to promote and sell products or services. There are different approaches to this, such as sponsored posts, partnerships with influencers, or ads. With the right approach, companies can use Instagram to reach a larger audience, increase sales, and raise brand awareness.
Why is Instagram marketing important?
In a world where using a social media platform is becoming the norm, it's significant for businesses to have a strong presence on multiple channels - and Instagram is no exception. With over 800 million monthly active users, Instagram offers businesses a unique way to connect with potential customers in a personal, visual and engaging way. With promotions that have their finger on the pulse, like Stories, live video and live shopping, businesses of all sizes can find ways to leverage Instagram for their marketing goals. Whether it's to increase brand awareness, drive traffic to a website, or generate sales, Instagram marketing can be an effective tool to help a brand grow its products in the appropriate audiences.
Instagram Services at a Glance
As an Instagram ads agency, we specialize in Instagram advertising and accompany you with our services in an ever-changing world.

Consulting
As an Instagram marketing agency that serves you holistically, we advise on the Instagram platform as a channel in your marketing mix. We advise you on how to optimize your account and organic content and get the most out of your ads. Our Instagram specialists always keep your business goals, competitors and target audience in mind. It doesn't matter whether you are already active on Instagram or planning your first appearance. As Instagram professionals, we are your reliable partner in a highly dynamic marketing environment.

Strategy
Thanks to our know-how for the Instagram channel, we develop customized strategies that ideally combine your business goals and the specifics of the platform. Reaching your target group in a direct way requires a winning strategy for the areas of Instagram campaign, content planning and community management. Our expertise in consulting provides you with a data-based and trend-oriented strategy that makes brands successful in the long term.

Content Research
For companies and individuals who aim to build a fan base on the platform, it's important to understand what content triggers conversions on Instagram. We research the latest trends in your industry and what kind of content is already doing well. In doing so, we look at accounts of your competitors and likes of them. We pay attention to topics and types of posts that get the most engagement, such as likes, comments, and shares. Collected in a mood board, we discuss with you in exchange which content strategy we will implement with long-term success.

Target Groups
To ensure that your content reaches the appropriate people, it is fundamental to define a target audience. This can include factors like age, location, interests, and certain demographics like gender or income level. Once you've defined your audience, you can use Instagram's powerful search and hashtag features to find users who match your criteria. You can also use tools like Facebook's Audience Insights to learn more about potential customers on Instagram. As a social media agency, we support you in defining your target group and thus successfully reach your buyer persona.

Instagram Advertising
As organic reach declines, Instagram advertising is becoming an increasingly powerful marketing tool that can help you reach a larger audience and promote your brands. By creating engaging ads and leveraging modern creatives and copy, you can target users who are interested in what you have to offer. In addition, we target specific demographics, interests, and even locations on Instagram to get your ads out to the right people. Ultimately, Instagram advertising can be an effective way to increase brand awareness, draw attention to your profile, and significantly drive sales.

Reporting
With our data-driven marketing approach, we always give you the most accurate insights into the performance of your social media account. Always with the goal of delivering the highest possible results, we go into detail about the approach and any KPIs that arise. We take the time to explain the significance of each result to you and make it clear what you need to do next.
Why Fischer & Habel
As social media experts and performance marketing specialists, we set successful impulses and bring your digital presence to the next level on various social media channels.
Learn more
Expertise: More than 15 years of practical experience in online marketing

Result-oriented: Focus on results with agile way of working

Owner-managed: Neither agency network nor investor participation

Face-to-face: Project Manager as operational and strategic partner
Top rated by our clients

5.0 on Google

4.7 on Trustpilot
FAQ
Can't find the answer you're looking for? Contact our .
How does the Instagram presence work in social media?

Instagram marketing involves promoting products or services using interesting content. This can be achieved through the use of photos, videos, or even infographics. By sharing engaging content, companies can reach a wide audience and increase brand awareness. In addition, Instagram can also be used to direct visitors to a website or online store. By including links in Stories, businesses can encourage users to click through and learn more about what they offer. When done right, Instagram marketing can be an effective way to connect with potential customers and grow a business.

How much does an Instagram marketing agency cost?

When it comes to social media, companies need to be where their customers are. These days, that means being active and visible on Instagram as well. Managing a successful Instagram account takes time and know-how. This is where an Instagram marketing agency that specializes in Instagram comes in. An Instagram marketing agency can assist businesses, from developing a strategy to creating and planning content. The price of an Instagram marketing agency depends on the size of the business and the scope of the project. For many businesses, the cost and search for an Instagram marketing agency is worth it when it comes to building a presence on Instagram.

What is the difference between organic reach and paid reach?

When it comes to social media marketing, reach is an important metric to consider. Reach refers to the number of people who see your content and can be divided into two categories: organic and paid. Organic reach is the number of people who see your content without paid advertising, while paid reach is the number of people who see your content due to paid advertising such as ads or sponsored posts. Paid reach is usually higher than organic reach. Therefore, businesses need to weigh the costs and benefits of both strategies before choosing one.

How expensive are Instagram ads or Instagram campaigns?

Instagram Ads are a cost-effective way in social media to reach potential customers and give visibility to products. The average cost per thousand impressions (CPM) varies depending on the relevance of the content. In addition, you can target specific demographics, interests, and even locations on Instagram. This way, you can be sure that your ads will be seen by people who are likely to be interested in your product or service. Although the cost of Instagram advertising can vary depending on your other specific business goals, it is generally quite affordable and an effective way to reach potential customers. When placing ads on a social media platform, it can make sense to hire an Instagram marketing agency, as they have the expertise to hit new trends with successful campaigns and reach the right network with a high-quality photo or video.

How do I place ads on Instagram?

Instagram bietet eine Vielzahl von Optionen für die Schaltung von Anzeigen. The first step is to create an ad account. Once you've set up the Ads Manager, you can use the Instagram Ad Creator to create an ad and promote images. To create an ad, you need to choose a format, select your asset or images, and specify a destination URL. After you create your ad, you can target it to specific people by age, location, gender, interests, and more. You can also choose how much you want to spend on your ad campaign and set a budget. Instagram offers a wide range of options for running ads, so you can easily reach your target audience. Basically, Instagram Ads can help brands get known and generate more followers.