Facebook Ads Agency
Facebook Marketing
As a Facebook ads agency, we increase your reach and conversion on the second largest social advertising platform worldwide. From analysis to reporting, we are your full-service partner.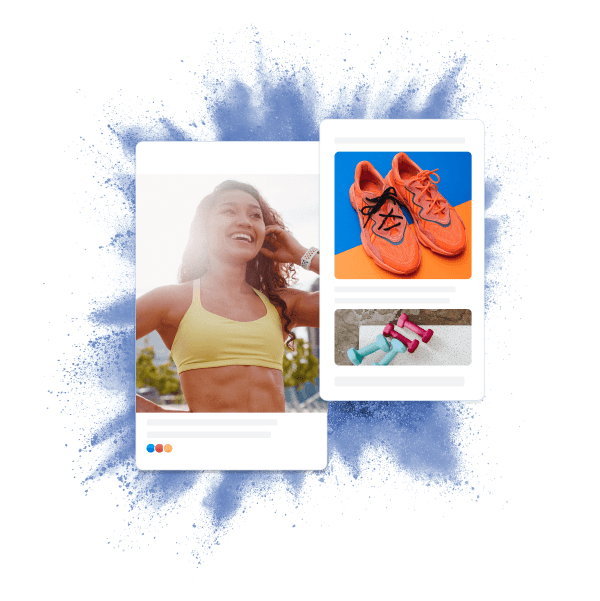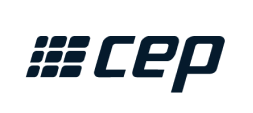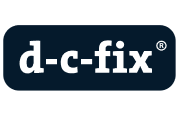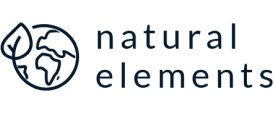 Our Approach
As online marketing experts, we look at Facebook marketing from competitive analysis to content creation to performant Facebook Ads. With our social media specialists, we offer support that will give your Facebook marketing a noticeable boost and make you stand out from your competitors. Together, we create a professional presence on the world's largest social network and expand your e-commerce presence.
Digital success through Facebook
With 2.9 billion monthly active users, Facebook is the largest social media platform in the world. For many years, Facebook has been one of the most successful social media channels and has had a formative impact on the way people interact online.
What is Facebook marketing?
Facebook marketing is the process of creating and managing a Facebook page for a business, product or service. The ultimate goal of Facebook marketing is to increase sales or leads for the business. There are a number of different Facebook marketing strategies that businesses can use to achieve their goals. These strategies include creating informative and interesting content, running Facebook ads, and building relationships with users. Businesses need to carefully consider which strategies work best for them depending on their resources and goals. When used effectively, Facebook marketing can be a powerful tool for businesses to reach their target audiences and achieve desired results.
Why Facebook marketing?
Facebook marketing is an indispensable tool for any business in the modern world. With nearly 3 billion active users, Facebook offers a huge and untapped potential customer base. Facebook's innate ability to connect people makes it an ideal platform for businesses to build relationships with their customers. By setting up a Facebook page and publishing engaging content, businesses can reach a large audience with little effort. In addition, Facebook's sophisticated targeting options allow businesses to target their marketing efforts to ensure their message reaches the right people. Facebook marketing an invaluable tool for any business looking to expand its customer base and build relationships with its customers.
Facebook Services at a Glance
As a Facebook ads agency, we are specialized in topics such as target group definition, campaign management or the creation of creatives.

Content
Whether it's reach, traffic or conversion rate - to achieve these goals in the world of social media marketing, you need content that is a successful scroll stopper. The days of simple product images that trigger the desired conversion are long gone. Creative, modern and unique - that's how your content should be able to be described. As a marketing agency, we research suitable content ideas and create a content plan that defines exactly what type of content we will create and publish for your site. We take into account both your business goals and the needs of your target audience. This way, we make sure that the content we create for you is not only interesting and informative, but also appeals to exactly the right people.

Creatives & Copies
Since iOS 14, matching creatives and copies have never been more important. Due to the lack of data about your target audience, targeting is no longer done only through the ad manager, but also and especially through creatives that appeal to the exact person you are looking for. To begin with, we create professional design concepts to ensure that your content attracts the attention of your target group thanks to creative uniqueness. In doing so, we take a close look at your brand and style to guarantee that the content fits you perfectly. Our expertise as a Facebook Ads agency helps to ensure that your creatives not only look chic, but also perform well.

Campaigns
As a Facebook Ads agency, we manage all your campaigns and play them out on Facebook. In doing so, we take a close look at your goals and budget targets and develop a concept of how we can best achieve them with the help of Facebook campaigns. We create the marketing campaigns, continuously adjust them and make sure you always get the best possible results. These campaigns can be organic, inorganic, or even in collaboration with influencers.

Ads
By using the right social media platforms, enormous new revenue potential can be tapped. While organic reach continues to lose its scattering effect, Facebook Ads are becoming more and more important, whereby successful performance marketing on Facebook is far more complex than just posting one-page product images. As a Facebook Ads agency, we develop campaigns and post suitable, high-performance ads on Facebook and Instagram for you. In doing so, we make sure that the content is precisely aligned with your target group, generate sales and achieve corporate goals.

Meta Business Manager
Meta Business Manager is a tool that we, as a Facebook Ads agency, set up and manage for you. This gives you full control over your data at all times and guarantees that it is kept safe. In addition, Meta Business Manager enables more efficient collaboration, as all relevant details are collected in one place and we can react immediately to all developments.
Facebook Ads Manager
The Facebook Ads Manager is another tool that we provide to you as a Facebook Ads agency. In it, you can manage and customize your ads. This way, you have full control over your campaigns at all times and can ensure that they run optimally. With its numerous targeting options, the Facebook Ads Manager allows you to target social media ads directly to your audience and fans, create interaction and successfully reach revenue goals.

Facebook Pixel
The Facebook Pixel is a code that we integrate into your website. This allows us to track and analyze the performance of your ads. This way, as a Facebook Ads agency, we can guarantee that your ads are always optimized and achieve the best possible results. In addition, the Facebook pixel enables a better target group definition, as we can analyze exactly which people have responded to your ads in the past.

Targeting
One of the most important aspects of our work as a Facebook Ads agency is targeting. This is the selection of the target group to which your ads and content should be played. This is how we ensure that your ads and content reach exactly the people you want to reach. We take a close look at your brand and product to find the perfect audience for you and increase your reach and conversion.

Reporting
As a Facebook marketing agency, we provide you with regular reports in which you can see exactly what results we have achieved with your advertising. This way, you have full control over your campaign at all times and can ensure that it is running optimally thanks to our report. The reporting also makes it easier for us to constantly optimize, as we analyze the results in detail and adjust them accordingly.
Why Fischer & Habel
As social media experts and performance marketing specialists, we set successful impulses and bring your digital presence to the next level on various social media channels.
Learn more
Expertise: More than 15 years of practical experience in online marketing

Result-oriented: Focus on results with agile way of working

Owner-managed: Neither agency network nor investor participation

Face-to-face: Project Manager as operational and strategic partner
Top rated by our clients

5.0 on Google

4.7 on Trustpilot
FAQ
Can't find the answer you're looking for? Contact our .
What is Facebook marketing?

Facebook marketing counts as online marketing and is the process of using Facebook and Instagram to showcase and advertise your brand. This can be done in a variety of ways, such as creating a Facebook page for your business, advertising on Facebook, or using Facebook to drive traffic to your website. While there are many different strategies for Facebook marketing, it comes down to finding the one that works best for your business and your target audience. Facebook agencies can help you develop and implement an effective Facebook marketing strategy that appeals to your customer.

What does a Facebook agency cost?

The cost of hiring a Facebook agency can vary depending on the size and scope of your project, anyway the experience of the agency. A Facebook agency can offer a huge return on investment, which is why it can be worth investing in a professional Facebook agency. By helping to create and implement a strategy, a Facebook agency can guide a business in reaching new customers, increasing brand awareness and boosting sales. For many businesses, the benefits far outweigh the costs, as Facebook Ads agencies can quickly take your marketing to the next level.

What does Facebook marketing cost?

Spending on Facebook Ads is determined by many factors. The type of Facebook ads, the goal of the Facebook ads, the frequency, the placement, and more all play a role in how much an advertiser will spend on Facebook ads. For example, a small business may only spend small budgets per month on Facebook ads, while a large company may quickly invest millions. Ultimately, the cost of marketing on Facebook and Instagram depends on the advertiser's specific goals and budget. A Facebook Ads agency can help you get the most out of Facebook marketing.

What are the benefits of Facebook marketing?

Facebook ads are an effective way in online marketing to reach potential customers on the world's largest social media platform. By working with a marketing agency, businesses can create targeted ad campaigns and reach users based on their interests and demographics. Facebook also offers a number of powerful tools to measure ad performance, making it easy to track results and ROI. Facebook ads are relatively affordable, making them a more cost-effective option compared to traditional forms of advertising such as print media or television. For these reasons, in social media marketingFacebook ads are an increasingly popular choice for businesses of all sizes to reach their customers.

How to scale Facebook ads?

In the field of online marketing, Facebook advertising or Facebook ads basically counts quality over quantity. It is better to have a smaller number of highly targeted and engaged followers and customers than a large number of uninterested users. In the beginning, it is important to build a solid base of followers who are interested in the brand. Once this foundation is established, you can experiment with different ad types and strategies to reach even more people. The most important thing is to always keep the target audience in mind and make sure that the advertising or ads are relevant and engaging. This is the way to successfully scale Facebook ads in online marketing.

What are good Facebook ads?

There are a number of factors that make a good Facebook ad. First of all, the ad should be well designed and visually appealing. It should also be targeted to the right audience and contain relevant and interesting content that will grab their attention. The headline and text should be clear and concise, and the call to action should be strong so that the target audience understands exactly what you want to convey with the Facebook ad. Working with marketing agencies can help you create ads that are both effective and efficient to maximize your results while minimizing your costs. With their expertise and guidance, a Facebook marketing agency can create ads on Facebook or Instagram that reach your target audience and get the results you want.