Create a professional online store
Turn your online store into a sales machine
Let us create a modern, powerful online store that generates significantly more revenue without requiring capacity or technical expertise in-house.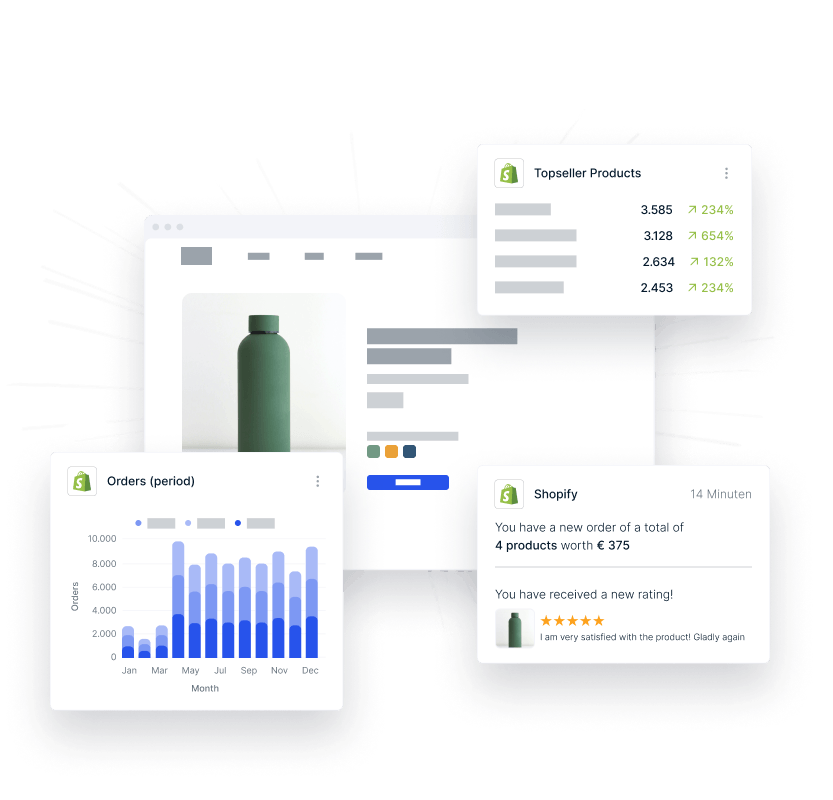 150+ companies trust us Are you currently facing any of the following challenges?
In 95% of our conversations with customers, we have found the same problems over and over...
They currently use website building kits, such as Wix, Webflow, Jimdo, Woocommerce, or similar, but are increasingly realizing that scaling is not possible with these amateur systems.
You don't know exactly what to do to sustainably increase sales in your online store. You wonder what the next steps could be.
You lack the technical know-how and no one on your team can program, so you simply can't make progress on certain topics.
You have already tried several store systems and finally want a system that meets your needs and with which your business can grow.
Your online store ranks poorly on Google & Co., but you don't know exactly what the reason is and what you can do to increase visibility again.
Previous agencies or freelancers have hardly achieved positive results or even caused deterioration, although everything sounded very good in the acquisition.
Your online store is already generating 6- to 7-figure annual sales, but growth is just stagnating and you're wondering how you can reach the next level.
You are planning a relaunch for your online store, but you lack the capacity or competence in your own team or the right partner to implement the project.
You want to internationalize your e-commerce business, but you don't have a detailed plan for your online store, especially in terms of technical implementation.
Our services at a glance
Setup
In our development environment we make the configuration of payment methods, shipping options, invoice shipping, etc.. With the transfer of ownership, the finished store, ready for launch, is handed over to you.
Design
Based on your corporate identity (CI), we create a modern store design (UI/UX) that is basically responsive and thus optimized for mobile devices, such as tablets and smartphones, as well as for desktop. In this context, we also create complete design systems for brands.
Rechtliches
Together with our legal partners, we advise you with regard to imprint, data protection, revocation policy and GTC and ensure their implementation. We also take care of a DSGVO-compliant implementation of the online store incl. cookie management.
Selected testimonials
Want to have an online store created that scales your business?