Challenge
NOBLEX E-Optics wanted to implement a relaunch of the website including commerce function at short notice. Shopify was to be used as a future-proof platform. It was also important that the new website could be aligned not only to Germany but also to other European countries and the USA.
Solution
As one of the first Shopify stores ever, NOBLEX E-Optics' presence was developed with Shopify Markets. This prevented the need to create separate Shopify stores with multiple licenses for the European and North American markets, for example, and allowed for the development of a global Shopify platform. Shopify Markets is an extension of Shopify that allows a store to be aligned globally.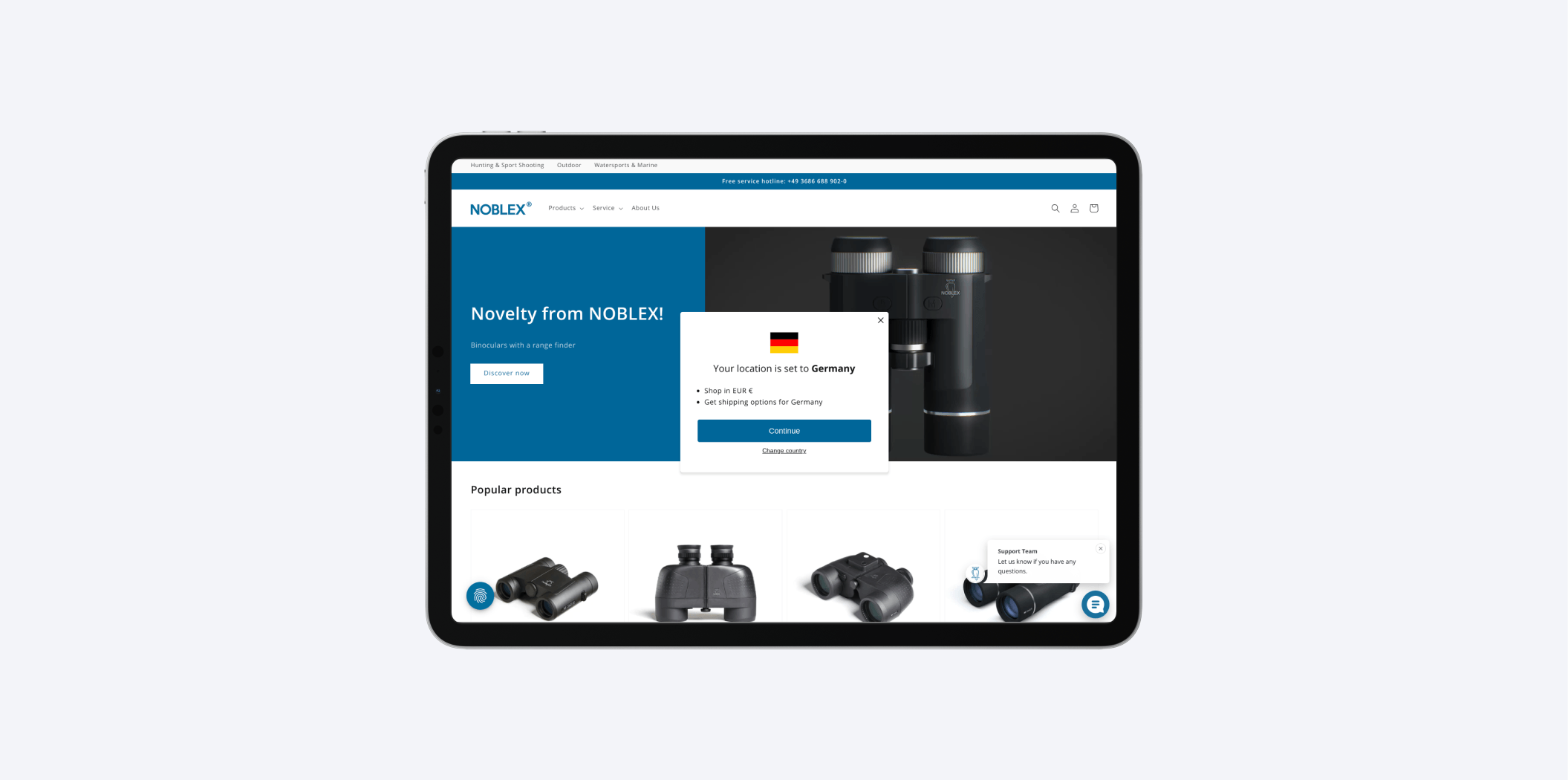 On the front end, this means that perfectly tailored user interfaces can be provided for different markets beyond a simple translation, for example to implement country-specific promotions. In the backend, in addition to multi-language and multi-currency capability, it is possible to easily manage shipping rates, taxes, customs tariffs and responsible fulfillment centers. Routing is done by geolocation so that users are automatically redirected to the appropriate subdomain, e.g. de.noblex-e-optics.com or us.noblex-e-optics.com.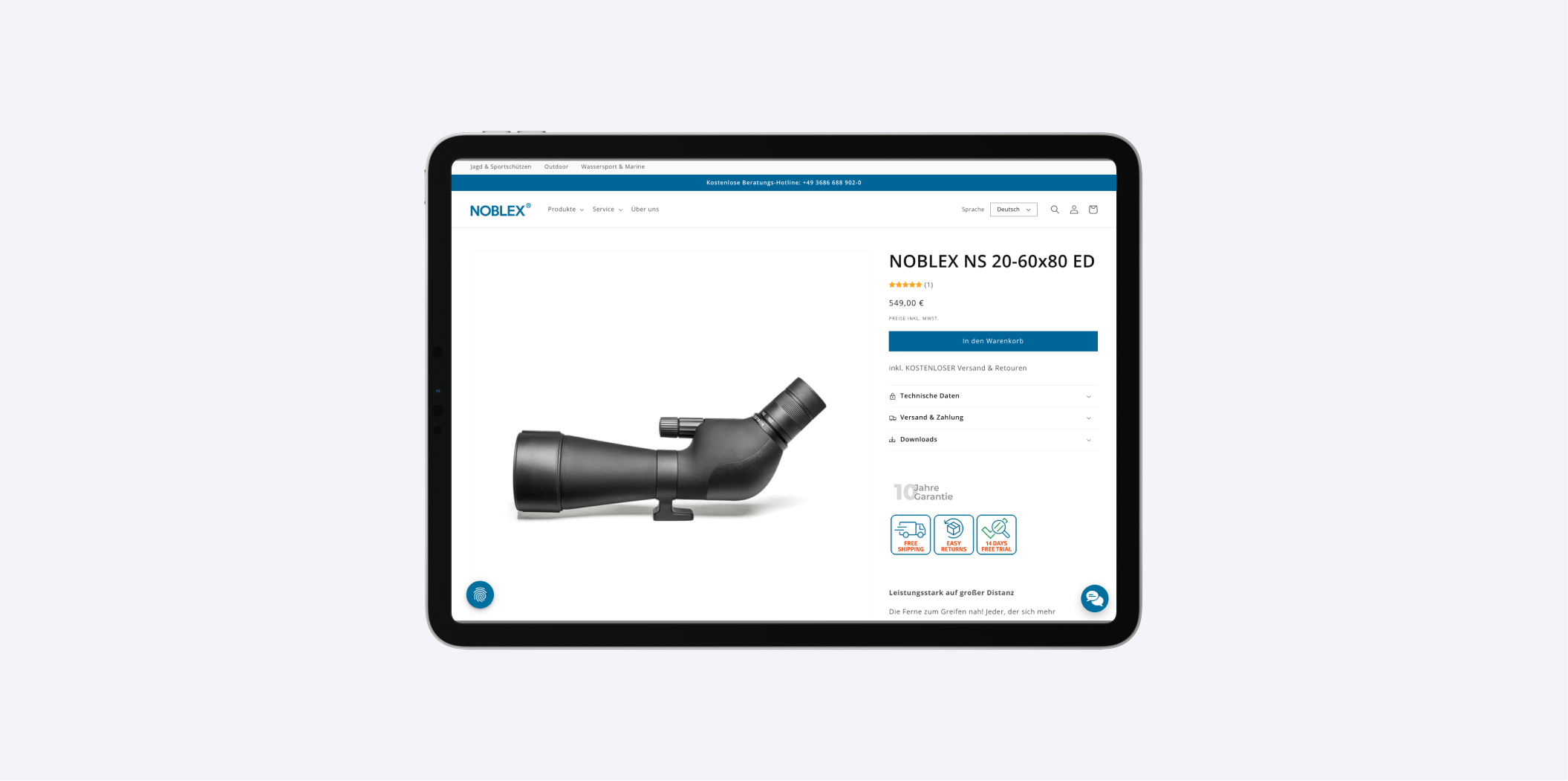 By using Shopify Markets, the development effort could be significantly reduced, despite simultaneous launch in Germany, Austria, France and the USA. Furthermore, the administrative effort in terms of content maintenance and backend systems such as merchandise management, shipping software or ERP is kept low. Due to the future-proof use of a global store, scaling and expansion into new markets is possible without any problems. Thus, the new online presence of NOBLEX E-Optics met all requirements.