Challenge
The KLARRAUM brand stands for high-quality household help and cleaning services for companies combined with sustainability. Exactly these attributes should reflect the new corporate website (corporate advertising website). The development time was to be kept low despite the use of state-of-the-art technologies.
Solution
Following the creation of a new corporate identity, a modern web design was created. In order to meet KLARRAUM's claim and at the same time create a superiority to the competition, the corporate website was developed as a webapp according to the headless approach. This means that frontend and backend are separated from each other or only connected via an API interface. This results in several advantages at once. The frontend can be developed more flexibly and faster and the content can be intuitively maintained via a modern headless CMS. At the same time, ultra-fast loading times can be achieved with this approach, which are now a decisive ranking factor for Google & Co.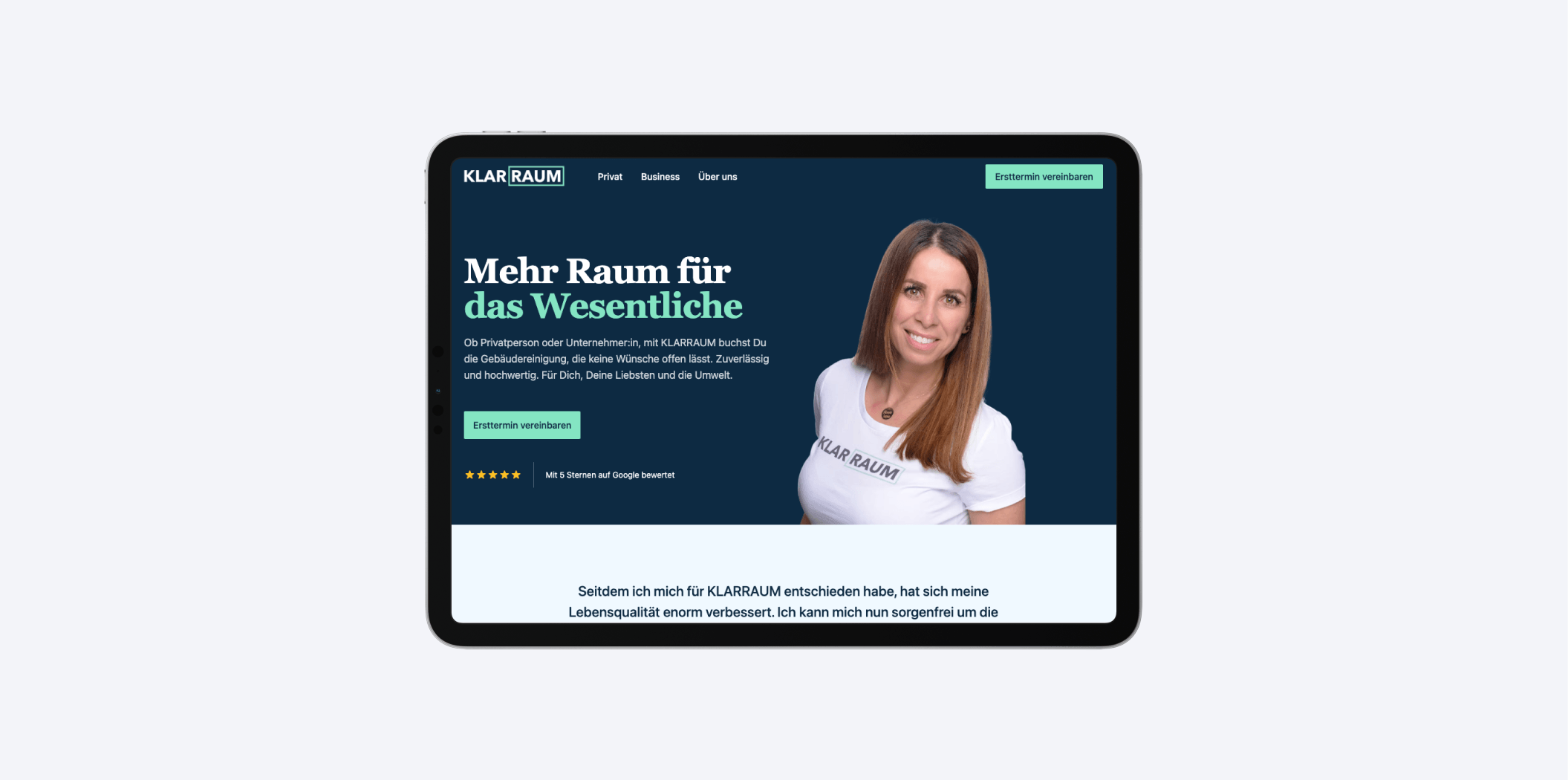 Thanks to the consistent use of the headless concept in conjunction with static hosting on AWS (Amazon Web Services), load times of less than 500 milliseconds and a speed index in Google Lighthouse greater than 95 were achieved. This gives the website a significant competitive advantage in the important ranking factor Page Speed. The difference is clearly noticeable for users. Even with a poor Internet connection, the user experience is fluid.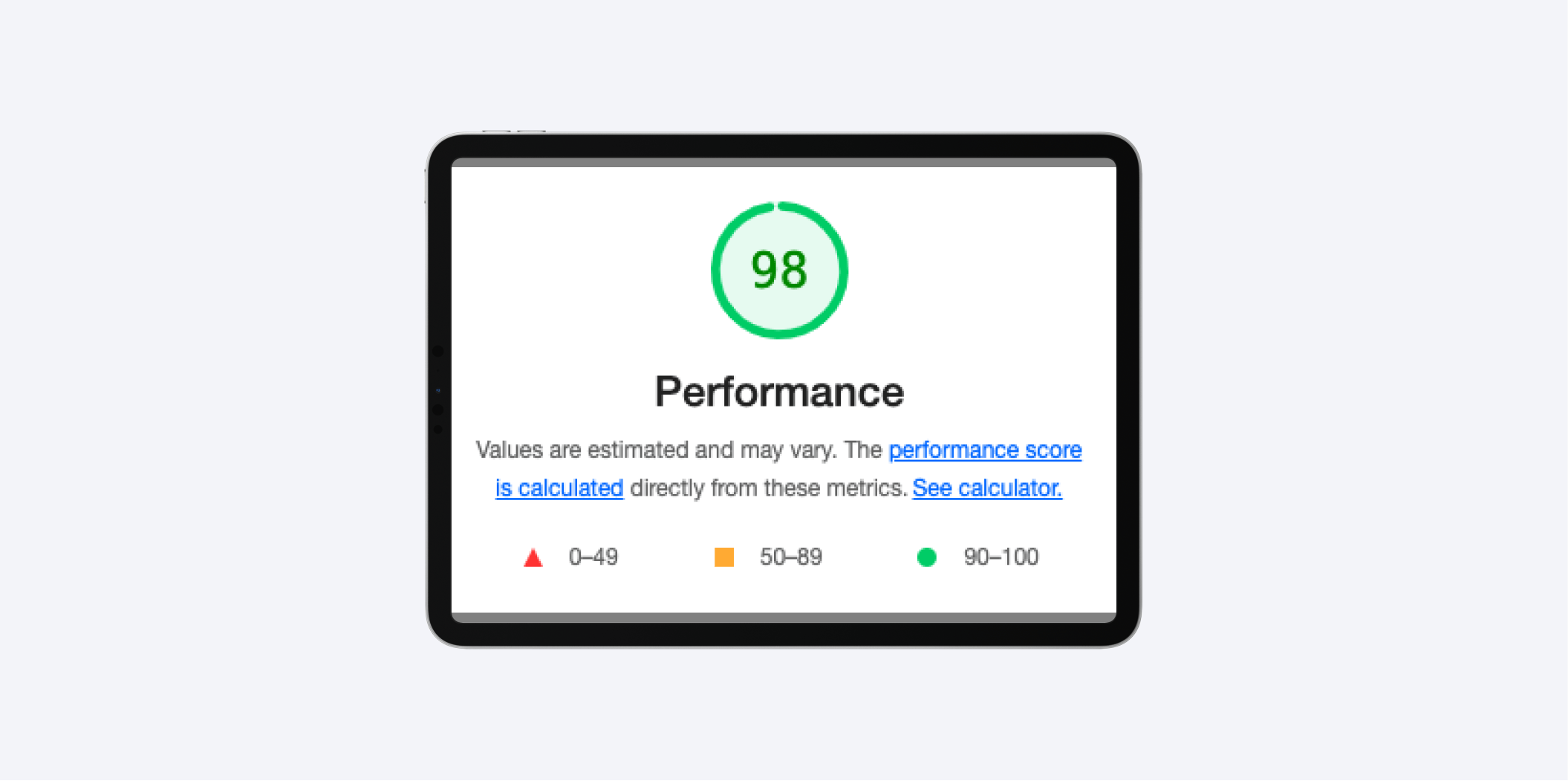 The user interface (UI) was implemented according to the latest standards for intuitive use, naturally barrier-free. The individual components were designed to be conversion-optimized. The conversion target is the inquiry via chat. This was integrated seamlessly and DSGVO-compliant into the website. The entire project was implemented in a record time of only two weeks and shows that enterprise technology, which represents a decisive competitive advantage, can also be successfully used for small and medium-sized companies with a lean concept.