Challenge
With the goal of increasing the shopping and brand experience on the German Amazon marketplace, the lifestyle brand ITEM m6 was to be professionally presented on amazon.de through premium content in the current corporate identity.
Solution
In order to better present products or brands and to increase the attention of customers, Amazon offers with the A+ content the possibility to expand the classic product description with additional text placements and more detailed product images. In addition, an Amazon Store in the form of an online store in the Amazon frame offers the opportunity to present the entire product portfolio and the associated products.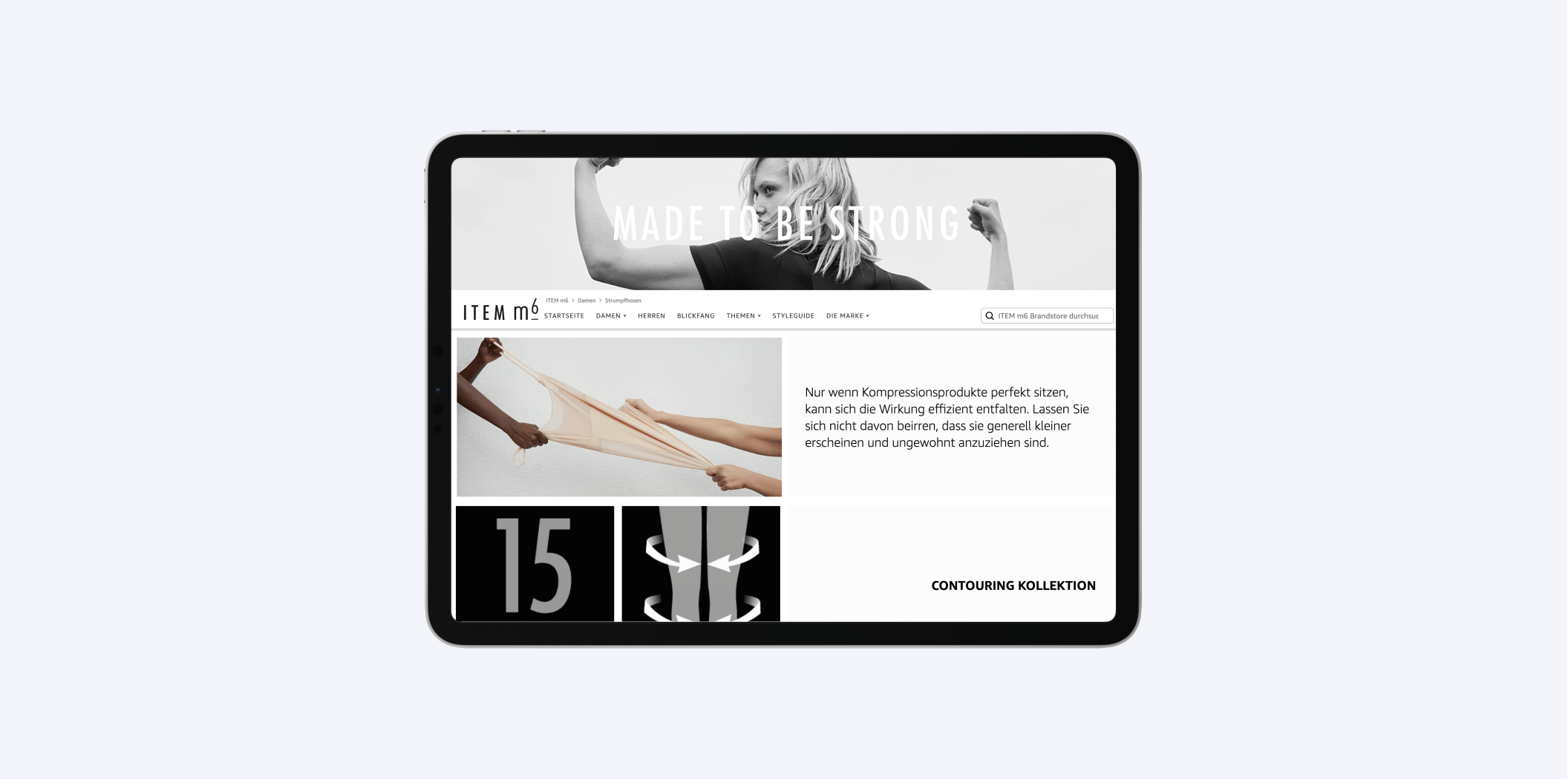 Since the use of A+ content and an Amazon Store is reserved for registered brands and thus requires an Amazon brand registration, the ITEM m6 brand was initially deposited via Amazon Brand Registry on amazon.de.
As an Amazon content agency, we worked with the marketing team to identify the product-specific USP's for customer communication, which are reflected in the keyword-optimized texts in the brand wording. These include the product title, features (bullet points) and description. The text lengths correspond to the current specifications from the Amazon Style Guides. On the product detail pages, images, size tables, and videos with server upload were stored via URL linking. Furthermore, A+ content consisting of brand introduction, USP communication and comparison tables was created, perfectly tailored to the target group.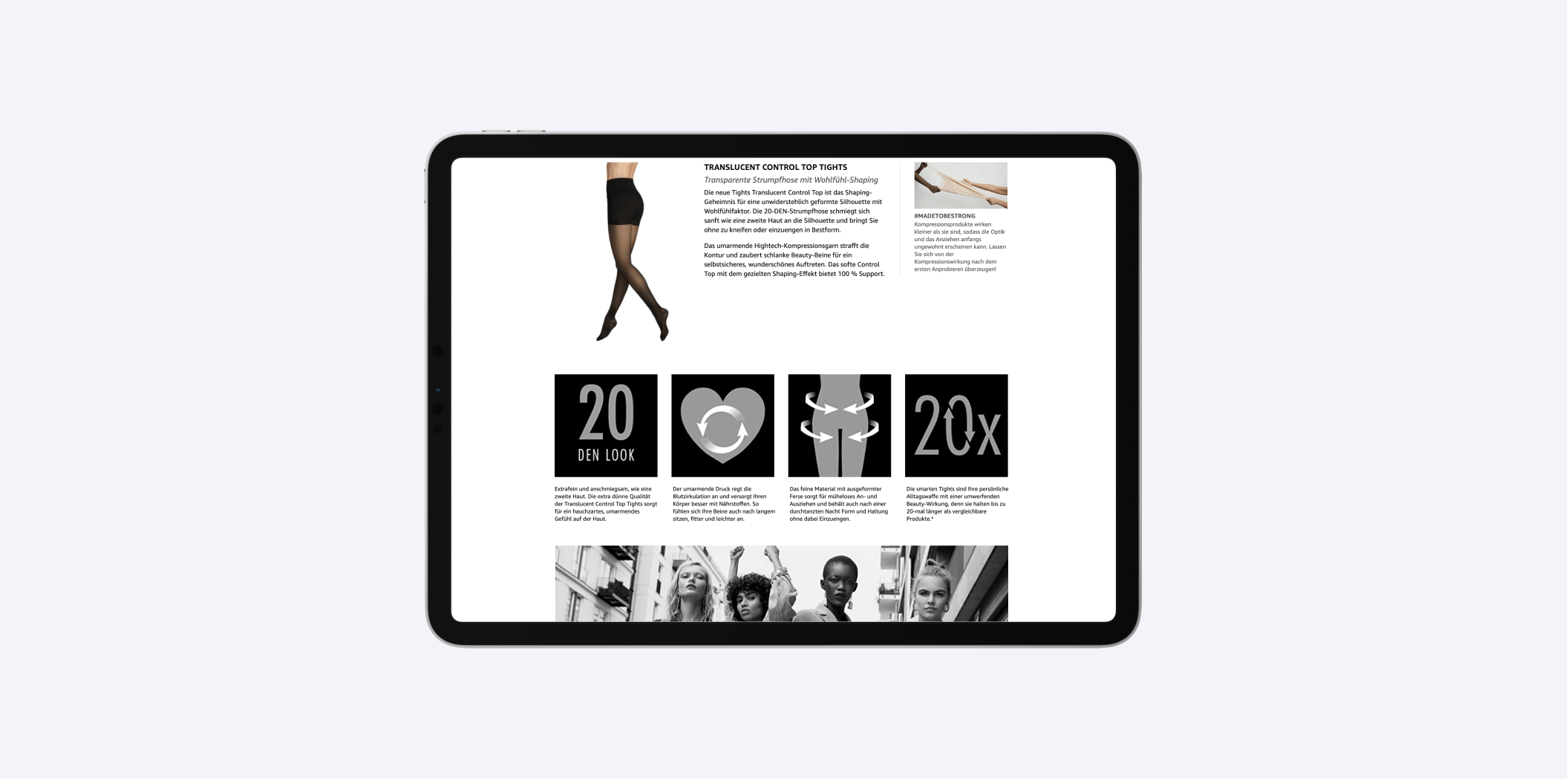 As an Amazon content agency, we designed and implemented a completely new Amazon Brand Store for the ITEM m6 brand. The navigation (main and subpages) is based on the brand's own online store. The separation of individual collections by subpages or landing pages ensures intuitive usability. The usability and customer experience were optimized through the targeted use of videos and large buttons.