Looking for the extraordinary?
So are we.
We welcome hardworking, passionate talents from all backgrounds. Come join us!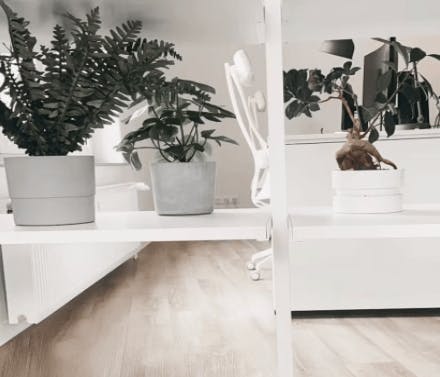 Our Values
At Fischer & Habel we share four fundamental values that determine and shape our success. They are part of our DNA and make up our corporate culture. Our values make sure that we speak and act consistent in all kind of business.
Passion

We work with heart and soul because our work is much more than just a job for us. We are curious and have great fun on the way to our goal. With our enthusiasm we make the difference and inspire others.

Excellence

When it comes to the quality of our work, we do not compromise. We demand brilliant performance from ourselves and to be among the best in the world in our field.

Agility

In our rapidly evolving world, agility is not an option, but an absolute must. We work at high speed and with exceptional flexibility to put our clients in the fast lane.

Honesty

We are authentic and loyal. We take negative feedback sportingly and as an incentive to shift up a gear. For our clients we are a trustworthy, reliable partner.
Benefits & Perks
Work happier with us. You can expect a highly professional, challenging environment with exciting clients and projects. We count on you for this, and you can count on us just as much. We will make sure that you feel comfortable and can deliver great performance.
Work independently
We give you the space to realize your best ideas.
International clients
With us you will get to know the international e-commerce industry.
Remote work
Work where you are most effective (within the EU).
Job bikes
Lease your bike through Swapfiets or Nextbike.
Fitness & Health
Use Urban Sports Club or Gymondo memberships.
Flexible working hours
Working hours that match your lifestyle.
Shopping vouchers
for H&M, Zalando, Douglas, AboutYou and much more
Career instead of a job
You can grow and develop your skills with us.
Dog policy
Dogs are allowed in the office by arrangement.
Music & Podcats
via Spotify, YouTube Music, BookBeat and much more
Permanent employment
We offer you long-term security in a future-proof environment.
Team spirit despite remote work
Two big company celebrations and regular digital coffee talks
Our Offices
Braunschweig

Kattreppeln 1, Germany

Hamburg

Überseeallee 10, Germany

Berlin

Kurfürstendamm 21, Germany
Application Stages
Our application process is transparent and consistent. Every applicant goes through the following four phases.