Finding the Right Web Design Agency
Published on by Alisa Dell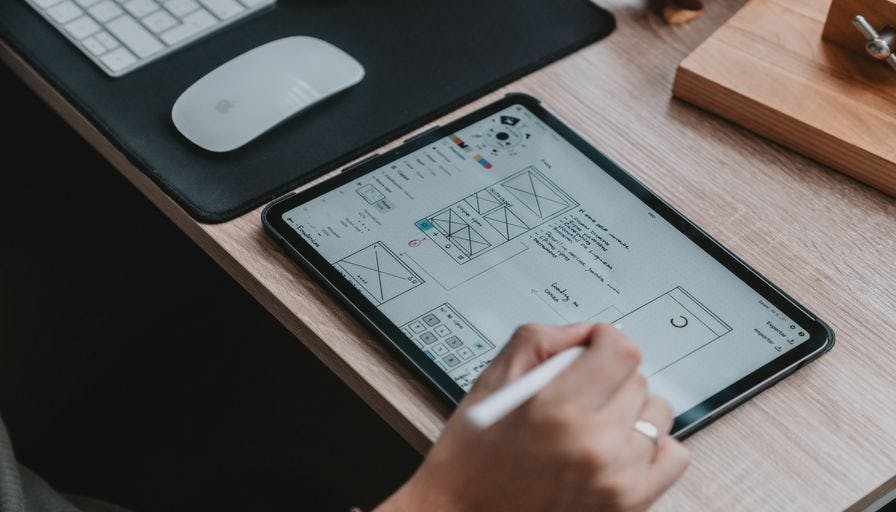 Image credits: Unsplash
Um eine starke Online-Präsenz aufzubauen ist es wichtig, eine Website zu haben, die verkaufsstark ist und Neukunden generiert. Bei der Suche nach einer passenden Webdesign Agentur erfolgreich zu sein, gibt es daher einige wichtige Kriterien zu beachten.
What Is Web Design?
Web design is the process of conception, user interface design, optimization of the website for search engines and technical implementation of a company's Internet presence.
The goal is to design a user-friendly and sales-boosting website that meets the needs of both the company and its customers.
A modern, intuitive and fast website offers a positive user experience attracts potential new customers. This reduces the bounce rate and increases the conversion (conversion of a prospect into a customer).
What Is a Web Design Agency?
A web design agency is a company that specializes in website design and development. With a team of professionals, such as web designers, web developers and digital marketers, not only functional, but also sales-boosting websites are created.
A web design agency creates websites that are equally optimized for sales psychology and modern. In addition, a good web design agency offers services such as the implementation of a content management system (CMS), which allows the customer to easily operate his website after the handover.
Why to Choose a Web Design Agency?
A website is often the first direct point of contact between a company and potential customers and is crucial for making a good first impression. That's why a professional Internet presence is essential to stand out from the competition and win over customers.
With the support of an experienced web design agency, companies get a website that not only perfectly reflects their brand image, but also fully meets the needs of their target audience. The expertise of a good web design agency in the areas of design, web development, programming and online marketing ensures a well-structured, modern and fast website with an increased dwell time and additionally generates new customers.
For companies that do not have the know-how and resources for the professional implementation of a new website, a web design agency is a good choice. By working with an experienced team of experts, the entire project is accompanied and there is always a competent contact person for questions or problems.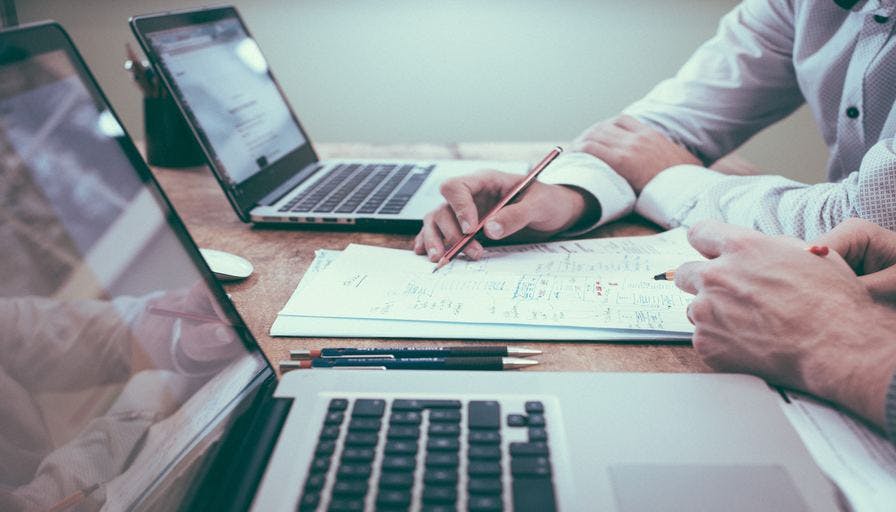 The 3 Most Important Criteria When Choosing a Web Design Agency
Here is a selection of the most important criteria that should definitely be considered when looking for a good web design agency.
References and Customer Reviews
It is recommended to check not only an agency's own website, but also to consider its previous work results and its functionality and design. In addition, you should take a closer look at the provider's references. A professional web design agency will post client reviews on their website, but these should be checked for authenticity. If a full name, picture, and link are provided, that speaks to a credible reference. References serve to give you an insight into the agency's previous projects and illustrate their expertise in web development. Positive customer reviews are another indication of an agency's quality and reliability. They provide information about how satisfied customers were with the cooperation and implementation of their web projects and can also give indications about the agency's customer service and transparency.
Services and Philosophy
Another selection criterion is the range of services offered by the agency. It is advisable to check exactly which subject areas the agency specializes in and whether the services offered meet your requirements.
It is important to ensure that the agency has the necessary expertise and responds quickly to ensure smooth communication and meet your individual requirements in the best possible way.
You should pay particular attention to whether the agency has solid programming skills, experience in web development and in-depth knowledge of content management systems and search engine optimization (SEO). Only in this way can a professional implementation of your project be guaranteed.
In addition, it is important to know what philosophy a web design agency follows. Does it primarily take care of the external appearance of the website, or does it also contribute to the fact that your website is designed to be sales-strong and to generate new customers. On the latter point, a professional web design agency should take into account the following aspects when creating a website:
Strong selling, modern design
Lightning fast loading times
Search engine optimized content
Data protection compliance
Security against hacker attacks
Responsive web design (web and mobile view optimization)
Choose a web design agency that can support you in these points. It should be up to date and work with you to develop a strategy to achieve your website goals (e.g. selling a specific product).
The Agency's Own Website
Start by taking a close look at the agency's website. Objective criteria, such as a good website structure, intuitive operation and Determine whether the web design is appealing and logically structured and whether you can intuitively find your way around the desktop and mobile versions of the site. If these conditions are met, it would be advisable to shortlist this agency and check other aspects more carefully.
Conclusion
Overall, there are many aspects that you should consider when choosing a web design agency. Inform yourself, compare offers, check references and choose an agency that meets your needs.
Frequently asked questions

Alisa Dell
Alisa Dell is Online Marketing Manager at Fischer & Habel.