The 10 Most Relevant Social Media Trends in 2023
Published on by Tobias Fischer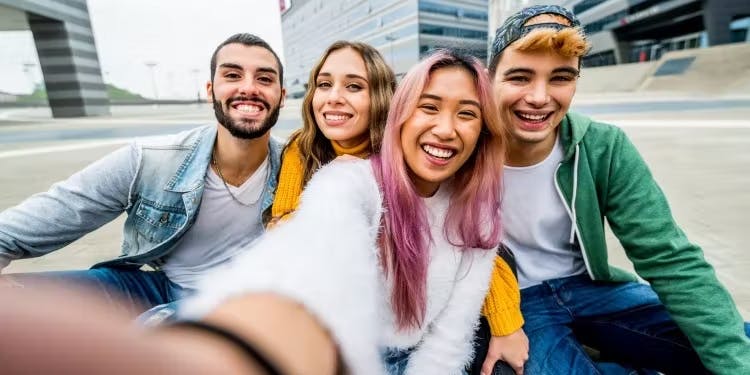 Image credits: Adobe Stock/ Davide Angelini
The year 2023 promises a lot of growth potential on social media. Virtual shopping experiences, AI-powered marketing, etc. - If you don't keep up with the fast-moving social media, you risk losing out. The following trends show what really matters this year.
1. Social commerce - the future of shopping
Meet customers where they spend their time: On social media.
The shopping experience is being revolutionized by the merging of e-commerce, marketing and social media. Gen Z in particular is sharing products on platforms such as TikTok and Instagram and buying them directly in the app based on influencer recommendations.
In order for a company to benefit optimally from this social media trend, store systems should provide integration options to social networks. For example, Shopify offers no-code integrations with Facebook, Instagram, and other social networks.
2. Shopping in the Metaverse!
Large companies are already using this new digital horizon as an innovative way to present their products in the virtual community.
The merging of online and offline shopping offers a completely new shopping world in the process. Fast fashion giant H&M has already enhanced its customer experience by expanding into the Metaverse. There, users can dress their avatars in clothes they have put together themselves and share them with friends.
Global sporting goods leader Nike is also at the forefront of the virtual universe with "Nikeland." Customers can store for digital sneakers and clothing items in Nikeland.
3. VR & AR
Content marketing is no longer limited to the traditional formats of text, image, (short) video, and podcast. Instead, social media is increasingly focusing on VR and AR. For example, companies, such as Apple and Microsoft, are focusing on developing new AR-based apps that can be used on phones, tablets and other devices. Social media platforms, such as Snapchat and Instagram, also already have augmented reality filters that allow users to customize their content. Therefore, VR/AR is definitely one of the topics of the future.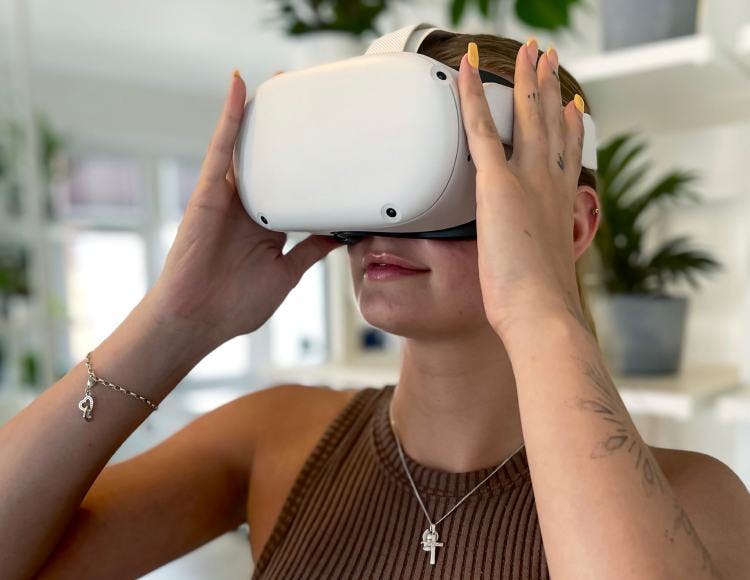 4. Game Changer: ChatGPT
From smartphone assistants to self-service checkouts in stores, artificial intelligence is already an integral part of our everyday lives.
One program in particular is causing a stir right now: ChatGPT from OpenAI was developed to interact with people in a conversational way.
The chatbot is used in various areas of marketing to automate and speed up workflows. In social media marketing, ChatGPT can be used to generate captions for posts or analyze hashtags, among other things.
5. Make Reels!
Video content will continue to be an integral part of online marketing in 2023. While TikTok has taken the internet by storm, don't forget to include Instagram reels and YouTube shorts in marketing campaigns. Short videos continue to be very popular and increase the chance of a large reach. Companies should make sure to create video content that fits their target audience and offers added value.
6. Social SEO
Social media is changing the way people search for products and brands. More and more users, especially Gen Z, prefer to find out about products on social networks, which is where they ultimately make their purchasing decisions. To attract the attention of the target audience, it is important to include research of relevant keywords. Instead of just including a few hashtags in a post, create content that people are already searching for to find out which topics are relevant to users.
7. TikTok remains in trend
TikTok's rise on the social media scene has been nothing short of meteoric in recent years.
On TikTok, influencers can engage their audiences directly through creative and entertaining content, while brands get a platform to reach target audiences. User-generated content (UGC) and collaboration with influencers have proven to be effective tools to drive users to purchase on TikTok. This makes TikTok a trustworthy platform that is not just for entertainment and still has some potential.
8. LinkedIn
LinkedIn is evolving into more than just a networking platform.
Users share their successes and career goals, but also topics such as mental health, burnout, or feelings of defeat. It's no longer just about maintaining a flawless facade, but rather about being approachable and honest.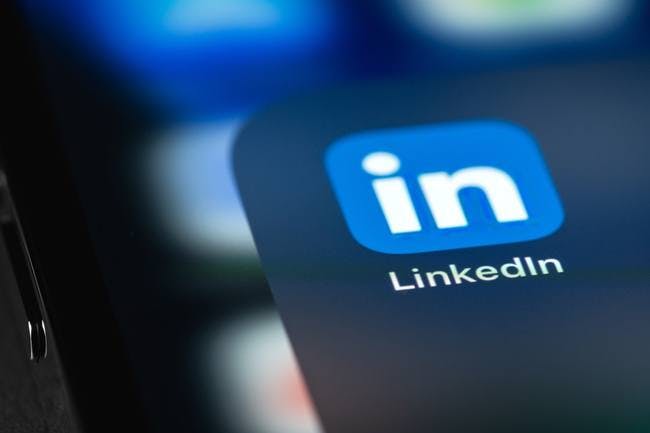 9. Stay connected! Focus on the community
Digital relationships and regular exchange with the community are more relevant than ever.
Consumers are adapting to change ever more quickly, are changeable, and are difficult to map into personas.
By communicating regularly and being accessible via social media channels, companies can better understand their customer base and their needs.
In addition, a strong online presence makes it easier to identify emerging trends early and stay ahead in an ever-changing landscape.
10. Social media and "greenwashing"
Sustainable positioning and the "green image" are becoming increasingly important in the marketing world.
Consumers expect companies to prioritize the needs of people and the environment over making a profit.
Misleading "greenwashing" strategies in social media, i.e. promoting sustainability without being authentic, should be avoided.
Instead, transparent reporting, e.g., through corporate social responsibility (CSR) proof, can build trust and credibility with its users.
Conclusion
In view of the extremely fast-changing social media world, it is important to include current trends in the social media strategy. This allows new topics that offer great growth potential for one's own company to be implemented quickly and become a critical success factor.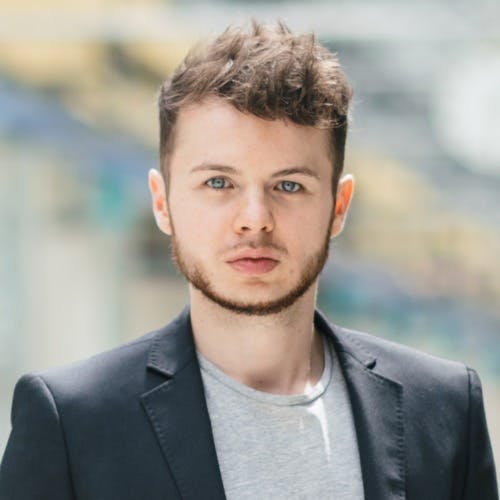 Tobias Fischer
Tobias Fischer is co-founder and managing director of Fischer & Habel. He specializes in the development of strong-selling websites and online stores, including performance marketing.