Fulfillment for Shopify Stores
Published on by Phillip Pitsch
Image credits: byrd
For online shoppers short shipping times and low-cost shipping are becoming highly important when making purchasing decisions. In order to match competing shipping offers of big e-commerce players such as Amazon they are increasingly cooperating with specialized shipping service providers as a part of Shopify fulfillment.
What is Shopify fulfillment?
In e-commerce, order fulfillment refers to the complete physical logistics process that is triggered when an order is placed. Shopify Fulfillment covers the entire order fulfillment process, from warehousing, picking, and packing, to delivery and shipping of orders placed through Shopify stores. Additionally, fulfillment includes returns management.
What role does fulfillment play in e-commerce in 2022?
Over the past few years, logistics for Shopify shops has evolved from a pure cost factor to a real differentiator. Not least due to extremely competitive services from Amazon, both, short shipping times and low-cost shipping are perceived as a given for many online shoppers.
In addition to environmentally friendly shipping, speed and price of deliveries are the most important factors for a positive buying experience. In this regard, 2 out of 3 shoppers expect free shipping, and 60% would like to wait a maximum of 2 days for their order. Moreover, according to a Shopify survey, 77% of respondents state that the environmental impact is relevant to their purchase decision.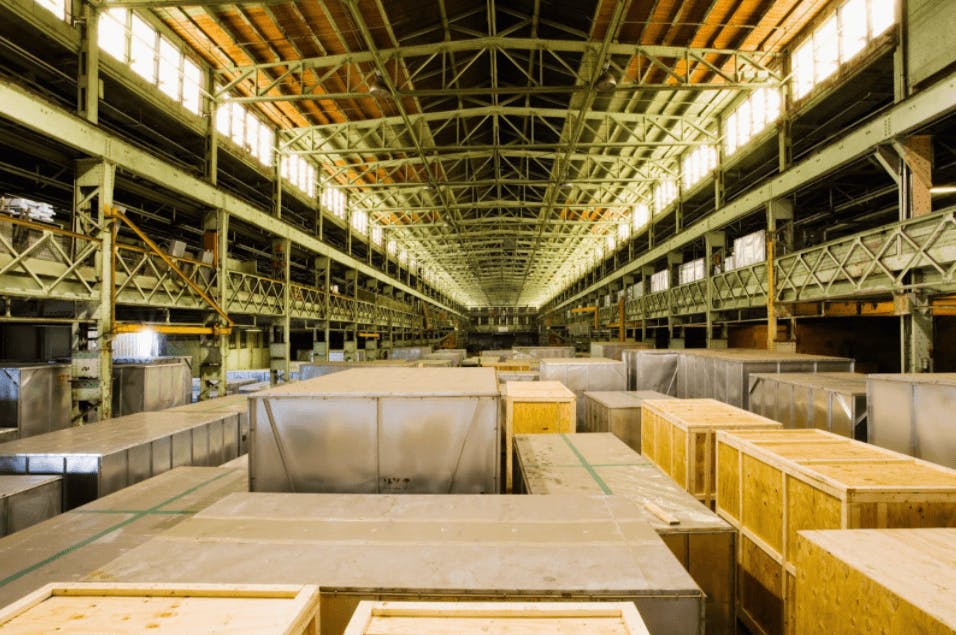 What are the benefits of outsourced fulfillment for Shopify merchants?
For many Shopify sellers, offering shipping that is both fast and cost-effective, and in the best case, environmentally friendly at the same time, is a major challenge. Consequently, to keep up with the performance of large e-commerce players such as Amazon, large investments are necessary.
Alternatively, an increasing number of online retailers are looking for other solutions for their logistics setup. In July 2021, 2 out of 3 retailers have already outsourced their warehousing. To ensure a smooth fulfillment process, in many, but by no means all, cases, outsourcing to so-called 3PLs (Third Party Logistics companies) or fulfillment companies is a popular option. This involves integrating your Shopify store with a WMS (Warehouse Management System), which allows orders to be processed automatically. Tech-supported fulfillment companies can set this connection up in only a few minutes.
You might now ask; what are the benefits of outsourcing fulfillment?
Optimized and specialized infrastructure
While online retailers who fulfill orders themselves often store their products in premises not designed for this purpose, fulfillment companies have the optimal conditions for a safe, accurate and fast fulfillment process. Professional racking systems and specialized warehouse management software are an important piece of the puzzle for efficient logistics. In addition, picking and packing routes are also optimized and simplified with technical aids such as scanners. All this is also possible with in-house logistics, but is associated with high investment and maintenance costs.
Experience and expertise of fulfillment service providers
Just as important as a suitable infrastructure is the experience that professional logistics companies have gained - in some cases over decades. The resulting expertise helps to reduce errors and ensure efficient processes. 
Flexibility for scaling
One of the main reasons for outsourcing fulfillment in many cases is rapid growth. Working with fulfillment service providers allows your company to scale flexibly. The costs in such a setup are usually dependent on the sales volume and there are no additional fixed costs. This relieves the pressure on cash flow, which is one of the most pressing challenges for scaling companies. The money can therefore continue to be invested in the production of your goods and the marketing of your brand. In addition, some logistics companies have strong fulfillment networks, making it easier to expand into new regions and countries.
Location-based benefits (costs, environment, speed)
It's precisely this flexibility in choosing a fulfillment location that can benefit your business. While most companies look for warehousing solutions in the geographic vicinity, it is usually the better strategic decision to use warehouses close to the target markets. This shortens delivery routes, which reduces delivery times. The reduced shipping distance also has a positive impact on the delivery costs as well as the environmental impact, due to lower CO2 emissions. 
At what shipping volume should you outsource your fulfillment?
As an e-commerce merchant, you've probably already asked yourself at what shipping volume outsourcing of logistics is an economic decision. This depends on many factors and must be decided on a case-by-case basis. Above all, the ratio between SKUs (Stock Keeping Units) and shipping volume is decisive. A small number of SKUs simplifies outsourcing logistics enormously. 
In addition, the nature of the products plays an important role. So, as is so often the case, there is no one-fits-all rule that applies to all e-commerce retailers. As a rule of thumb, however, experts often speak of a shipping volume of about 100-200 shipments per month to make outsourcing of warehousing and shipping reasonable.
Decisive factors:
- Shipping volume
- Number of SKUs
- Nature of products
- Target markets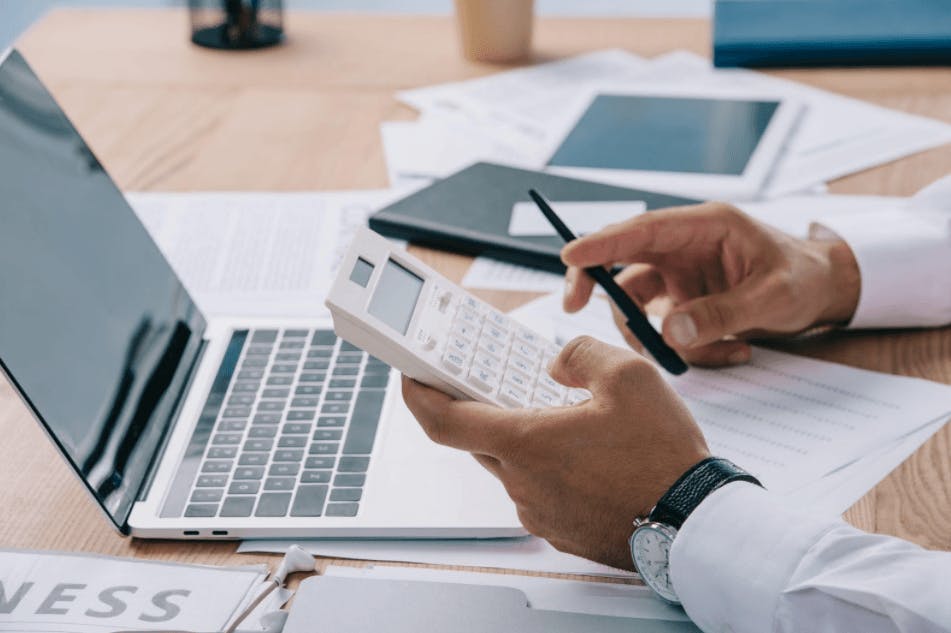 What is essential when looking for a logistics partner?
The fulfillment market has developed considerably in recent years and months, in parallel with the development of online retailing in general. There are now numerous providers on the market. As an e-tailer or supply chain manager, you naturally want to find the optimal solution for your company. The following factors are crucial.
Technical prerequisites 
To allow collaboration, a fulfillment company needs to be able to integrate your online store. Hence, the connection of the fulfillment service provider to the Shopify e-commerce system is a basic requirement to benefit from automated and scalable processes.
In addition, however, there are significant differences in the technical solutions offered by warehousing and shipping service providers in some cases. This includes, for example, a dashboard that shows live data and thus simplifies planning and daily operations.
Moreover, the technical setup for LoT tracking, for example, is crucial. This allows you to track batches, keep track of expiration dates, store and ship organic products properly, and perform recalls if necessary.
Requirements for the fulfillment center
LoT tracking, which was mentioned above, is one of the specifications for the handling of organic products. In addition, there are other factors that need to be taken into account. For instance, is it possible to store your organic products separately from non-organic products and do the warehouses have appropriate certifications (e.g. HACCP/IFS)? The possibility of controlled cooling of the products is another criterion that must be taken into account in many cases.
Warehouse location
In addition to the characteristics of the warehouses, the location is also of utmost relevance. As already explained in the section on location advantages, location-based fulfillment offers numerous benefits. These include faster delivery times, cost savings in shipping, and less environmentally damaging deliveries. 
Pick and pack
Another decisive factor for the shipping time is the process that takes place in the warehouse prior to loading parcels onto the trucks of parcel delivery services. A modern WMS can ensure that the logistics processes are handled efficiently and with a minimum error rate. Hence, an efficient pick and pack process of your fulfillment partner is indispensable if you want to focus on customer satisfaction.
Packaging options
In e-commerce, the packaging is literally the first touchpoint. To differentiate from big e-commerce players like Amazon, branded packaging is a strong differentiator. Thus, the ability to use your own packaging or branded options could be a relevant factor in deciding for or against a particular fulfillment partner.
Logistics partner network
The partner network of a fulfillment company includes, among others, parcel delivery services. A variety of long-term partnerships with logistics service providers is a big advantage. On the one hand, this strengthens resilience in the event of supply chain bottlenecks, and on the other, the choice of popular regional and international parcel services is a well-known conversion rate driver.
Returns management
Accepting returns is a standard service provided by logistics companies. However, there are major differences in this area. One example is that some fulfillment service providers offer returns portals. These simplify the process for end customers and retailers. This means that online shoppers can initiate a return digitally and independently, and your company can save valuable resources.
Environmentally friendly options
Let's face it: e-commerce doesn't have a good reputation when it comes to environmental friendliness. As an online retailer, the increasing environmental awareness of your customers is a challenge, but it's an even bigger opportunity. Work with fulfillment companies that implement green operations, whether that's in warehouses or, say, partnering with shipping service providers that offer carbon-neutral shipping. Your customers will thank you, and your business will benefit, too.
Price
Price can't be missing from any list of factors for the comparison of a service. On the contrary, it is often the primary decision-making facto. Nevertheless, informed decisions must be made here as well. After all, it's important to know that apples are often compared to oranges when it comes to a complex issue like fulfillment. Here's an example; some companies offer lower prices for storage, while these are then compensated with more expensive shipping costs, additional expenses for further services, or the like. For this reason, make sure that you calculate the total cost of your average order, and translate that to your overall logistics in a further step. This way you make sure that you get the best value for your money.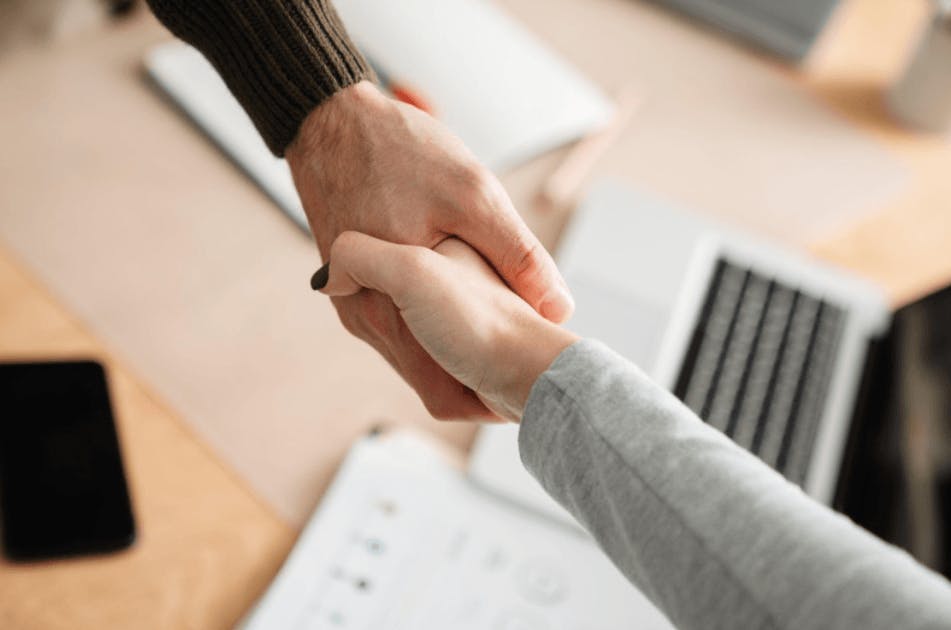 byrd - Your fulfillment partner for e-commerce in Europe
One of these warehouse and shipping logistics providers is byrd. Founded in Austria, it is now one of the leading fulfillment companies in Europe. With a growing network of more than 20 warehouses (as of Q1 2022) in 7 countries (Germany, France, UK, Italy, Netherlands, Austria, Spain), byrd is a reliable partner for Shopify merchants of almost any size. Existing customers like Durex, Rituals or Your Super, sell products ranging from cosmetics to nutritional supplements and pet supplies as well as sports equipment. With or without byrd, we wish you nothing but the best and are always happy to offer consulting for Shopify merchants.
Phillip Pitsch
As a content marketer and SEO, Phillip Pitsch joined byrd in 2019. byrd is one of the leading fulfillment companies in Europe and has numerous logistics centers in all major e-commerce markets in the EU and UK. Running his own online store, Phillip has first-hand experience of the opportunities and challenges in e-commerce and logistics in particular, and seeks to help other online retailers.