Onpage SEO: The Guide for Beginners
Published on by Alisa Dell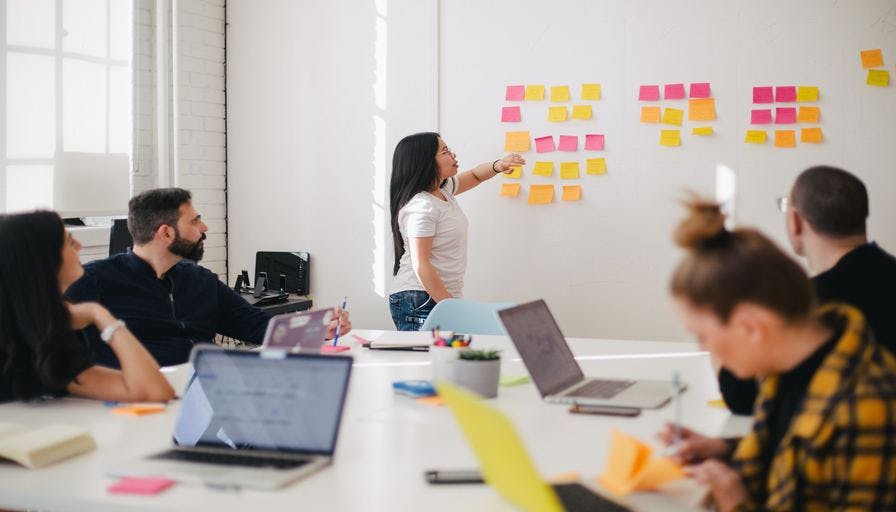 Image credits: Unsplash
If you want to be at the top of the search engine results, you can't avoid onpage optimization. This guide is about how to positively influence visibility and placement in search results to see fast results.
What Is SEO?
Search engine optimization (SEO) is a part of search engine marketing (SEM) and includes all the technical and content measures that need to be taken to improve the ranking of a website organically (not paid) and increase its visibility in search results.
What Is Onpage SEO?
Onpage SEO is a subfield of search engine optimization and refers to all visible and non-visible measures implemented on a website with the aim of achieving better search engine rankings and ultimately generating more traffic (visitors to the website) and conversions (specific action taken by a website visitor). These measures include technical, structural and content aspects of the site.
Why Is Onpage SEO Important?
Search engines, like Google, analyze and compare millions of websites to determine if your website is a relevant search result for a particular query based on certain guidelines.
Onpage SEO can be used to improve a website's search engine ranking and make search results more appealing to attract as many users as possible to the site.
A well-optimized page has a higher chance of ranking better in Google search results (Search Engine Result Pages, SERPs for short).
Onpage vs. Offpage Optimization - What Is the Difference?
On-page optimization and off-page optimization are two basic approaches to improve the visibility of a website in search engines. The main difference between on-page and off-page optimization is where the optimization efforts are performed. On-page optimization focuses on the internal structure and content of the website, while off-page optimization targets external factors (backlinks) that affect the visibility of the website.
Technical Onpage SEO
The scope of technical onpage SEO includes optimizations in the source code. Many of these optimizations can now also be implemented with the help of no-code tools without programming knowledge.
Mobile Optimizations
Providing a user-friendly website is crucial, especially for mobile users. A contemporary website should be "mobile responsive", that is, it should automatically adapt to mobile devices.
Sitemap
The sitemap contains a complete list of all URLs on a website and helps Google index all relevant pages. This ensures that a website is optimally captured by search engines and displayed in the top positions in search results.
Structured Data
Structured data makes it easier for search engines to understand and classify the content of a page. Although structured data is not a direct ranking factor, it can be used by Google to generate rich snippets in search results, depending on the search query.
As a result, companies appear with their website at the top of the SERPs and are highlighted with special elements, such as rating stars, price details or images, which increases the likelihood that users will click on the link.
Structure
The structure of your website provides the framework that makes it easy for users to navigate the site quickly and intuitively. This includes, for example:
Redirects
If subpages of a website are deleted or moved within the website, this can cause the previous URL to trigger a 404 "Not found" error. If redirects are not set for these old URLs, the website will lose visibility in search engines.
To prevent this problem, you should rely on so-called 301 redirects that point to a suitable new URL. When users call up the old URL, they do not receive a 404 error message, but are automatically redirected to the corresponding new page. This allows search engines to transfer the "strength" of the old URL to the redirected URL, as long as the content remains thematically relevant.
Missing redirects are one of the most common mistakes during website relaunches and often lead to a loss of rankings. Therefore, redirects should always be used and regularly checked and updated.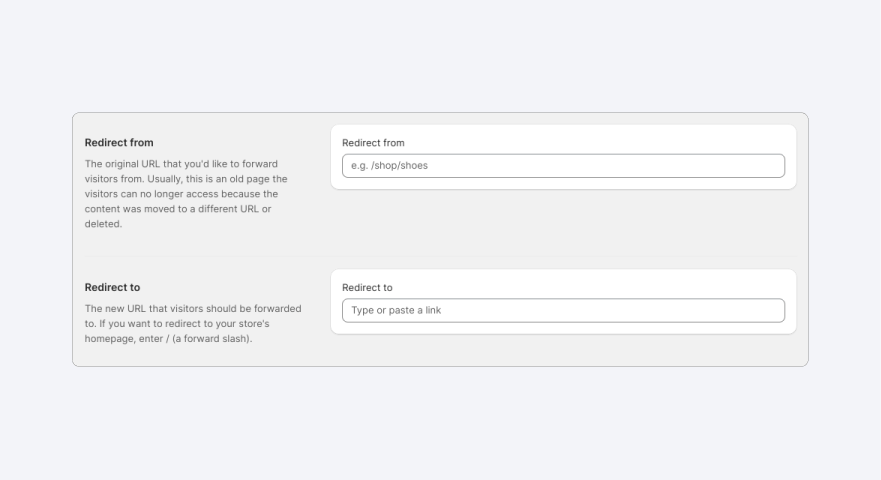 Optimized URL
Optimizing URLs is a crucial element of a successful SEO strategy. Unreadable, long and unstructured URLs are not particularly helpful for users or search engines. Therefore, it is advisable to use clear and well-structured URLs that make it easier for both search engines and users to understand and navigate.
An optimized URL should contain relevant keywords, but at the same time be concise, understandable and appealing to users. Careful URL design can improve page visibility and ensure a positive user experience.
An SEO-friendly URL is characterized above all by the fact that it can be grasped immediately and shows users at first glance what content can be found on the corresponding page.
Sitemap
There are two types of sitemaps: HTML sitemaps and XML sitemaps.
HTML sitemaps are primarily used by visitors to facilitate navigation on a website. They provide a clear structure and allow users to quickly access the desired pages.
XML sitemaps, on the other hand, are designed specifically for search engines. They represent lists of URLs and help search engines such as Google to better index and understand the content of a website. XML sitemaps play an important role in the SEO optimization of a website, as they provide search engines with important information about the structure and content of the website. By using an XML sitemap, crawling and indexing of a website can be managed more efficiently.
Creating HTML and XML sitemaps is a fundamental part of onpage SEO, as they help improve the crawling and indexing of your page(s).
Fast Loading Times (Pagespeed)
Pagespeed optimization aims to realize a fast loading time and is influenced by the source code, as well as the content (e.g.: images, videos).
If your pages load quickly, it will not only have a positive impact on the user experience, but also on your conversion rate and search engine rankings, as loading speed is one of the most important ranking factors.
Links
Links are shortcuts that connect a website to other internal or external pages. External linking, which refers to one's own site from other websites, mainly falls into the realm of off-page optimization. Internal linking, on the other hand, plays an important role in onpage SEO. A well-structured and clear linking to relevant internal and external resources helps visitors easily navigate your website and find the information they are looking for.
Of course, don't link to everything indiscriminately just for the sake of linking. Use links only to internal and external resources that make sense, such as sources, relevant pages, or related posts.
Content SEO
The content of a website must provide added value in order to be considered relevant by both the search engine and the target audience. Websites that provide quality content for users will be rewarded with a better ranking. You should consider the following measures for good content SEO:
Use Keywords Correctly
Search engines crawl the text of a web page and assign it to a specific topic based on the words and groups of words found. By targeting the relevant keywords in the content, meta tags and URL structures, website owners can increase their chances of being found in search results for these terms.
It is therefore important that keywords are not only present in the text, but ideally also placed in the right places without interfering with the reading flow.
Optimize Meta Title and Meta Description
With the help of meta titles and descriptions, you can give search engines valuable information about your website. They are located in the header of an HTML document and are not visible to visitors of your website. The most important parts of meta tags are the title and description. Keywords should be processed in both tags.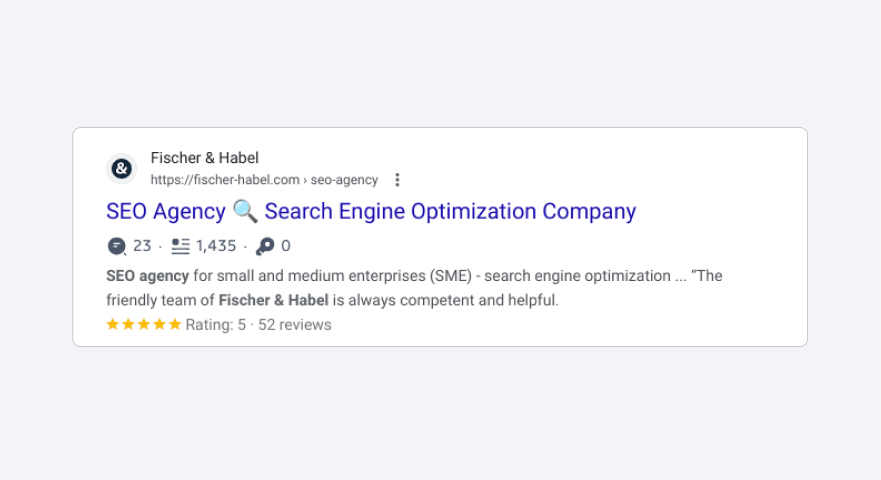 Tagging Media Files
For images and graphics, it is important to mark them with an alt tag (alternative text). An Alt tag allows you to mark up images and graphics within an HTML document. If an image cannot be displayed in a browser, the alt tag is displayed instead.
In terms of search engine optimization (SEO), the alt tag plays an important role in on-page optimization by helping search engines like Google understand and index the content of the image. A precise description in the alt tag can convey relevant information about the image to search engines.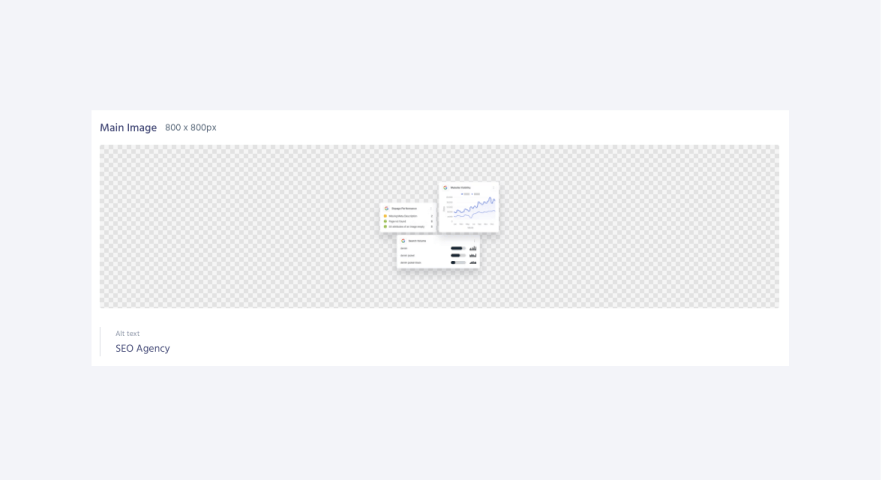 Conclusion
In summary, onpage SEO includes many different factors, all aimed at making your website attractive to search engines and users alike and generating traffic.
By taking these measures into consideration and continuously optimizing them, you can increase your visibility in search engines and generate more organic traffic in the long run.
Onpage SEO is by far the bigger part compared to Offpage SEO and essential for ranking on the top positions on Google and Co.
Onpage SEO is a long-term, continuous process, but it pays off because more potential customers are reached without the use of advertising costs.
Therefore, Onpage SEO contributes significantly to profitability.
Frequently asked questions

Alisa Dell
Alisa Dell is Online Marketing Manager at Fischer & Habel.