The boundaries between social media and commerce platforms have been blurring for some time. While platforms such as Instagram and Tiktok are increasingly penetrating the commerce sector, Amazon will in future offer video and image content based on personal interests. Customers will discover products and trends tailored to them directly in the Amazon app. This is also where the final purchase is made.
Proven commerce platform meets young target group
Amazon's latest feature is designed to attract the attention of a young target group. Generations Z and Alpha move intuitively and naturally on platforms such as TikTok and Instagram. Purchase decisions are made there based on recommendations from influencers and content creators. However, the focus is not on the purchase itself, but on entertainment. Through Inspire, Amazon is trying to reach this target group and at the same time retain existing customers in the app and on Amazon.
Here's how it works:
The Inspire feed is accessed via a lightbulb icon within the Amazon Shopping app. Customers enter their interests within the 20 existing product categories. The look and feel is very reminiscent of Pinterest's interface. Everything else is tried and true: Users can like posts and, similar to TikTok, swipe up from the bottom of the vertical feed to see the next post.
Brands and authorized retailers can post their content and products on Inspire. They can access content from brand ambassadors or develop their own content, among other options.
The prerequisite for participating in the Inspire feature is an existing Amazon Brand Registry and an existing Brand Store. The clicks are ultimately directed to this store and the customers make the purchase.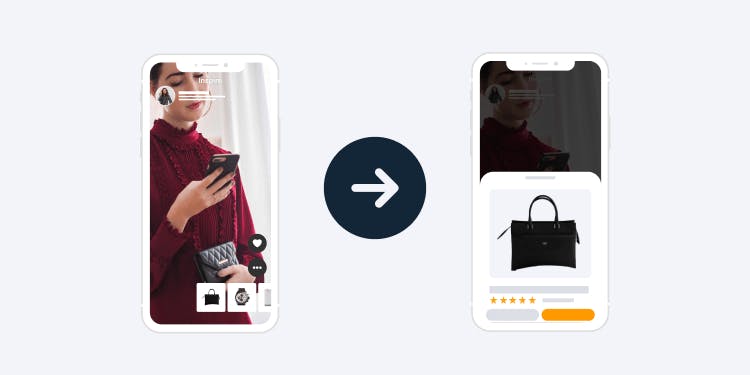 The possible Amazon Inspire Roll Out
Amazon has been testing the new shopping function for selected customers and influencers in the U.S. since mid-2022. From December 2022 or in the following months, the offer is to be extended to all customers in the USA.
Whether and when Amazon Inspire will also be available in the EU is not yet known. The first provisions are already visible in the Amazon back end. If the test phase is successful, a launch in Europe is likely.
Conclusion
With its image and video content and user experience, the new format is strongly reminiscent of the internationally known social media platforms such as Tiktok, Instagram and Pinterest. Amazon wants to tap into new and especially younger target groups and retain them in the long term. The aim is to make the shopping experience of its customers more entertaining and encourage them to buy. Whether the marketplace can compete with the leading social media champions remains to be seen at this stage.