The Amazon Hybrid Model - Vendor and Seller Central Combined
Published on by Matthias Habel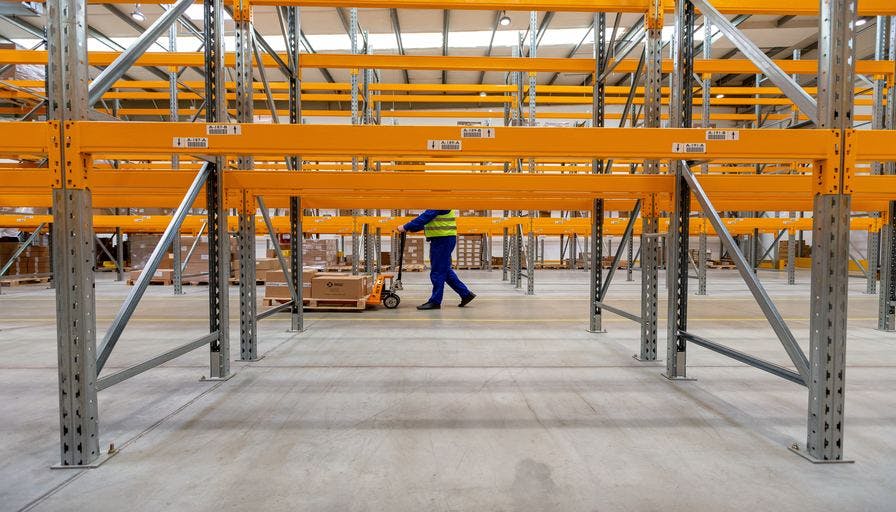 Image credits: Unsplash
There are two different models for companies to choose from when working with Amazon: Vendor Central and Seller Central. However, retailers and manufacturers often opt for the hybrid model, which combines both options. Since both models have their advantages and disadvantages, it is important that companies find out which one is right for them.
Amazon Seller or Vendor - What Are the Differences?
If one decides to use the Amazon marketplace, one has the option to sell through either Vendor Central or Seller Central. There are some differences between the two models:
Amazon Seller Central
In the seller model, the responsibility for the sale of the goods lies with the seller himself. He retains ownership of the products and uses Amazon as a sales platform. He retains full control over item inventory, pricing and shipping and is also responsible for handling returns.
Amazon Vendor Central
An Amazon Vendor gives up part of the responsibility to Amazon. It sells its products in the B2B area to Amazon and assumes the role of a supplier. Amazon becomes the owner of the goods and is responsible for shipping, sales and returns. There is no longer any direct contact between end customers and vendors, which makes the work easier. However, pricing is in the hands of Amazon, and a vendor has no influence on it.
What Is the Amazon Hybrid Model?
The Amazon hybrid model offers the possibility to combine the advantages of both models. In doing so, both sellers and vendors get more customization options, flexibility, and increased security. But how does this hybrid model work?
In short, in the Amazon hybrid model, you sell directly to end customers as a vendor via your own seller account. At the same time, however, you also supply Amazon with the products via the vendor account. The parallel use of both accounts grants control over sales to end customers, and at the same time retailers and manufacturers benefit from the reach and resources of Amazon as a sales platform.
Advantages of the Hybrid Model
The hybrid model basically offers more flexibility and security. With a well thought-out marketplace strategy, you can take advantage of this model:
Ensure product availability: As a Seller, you have full control over your inventory and can make your products available at any time to avoid an out-of-stock situation.

More control over pricing: In Seller Central, you have pricing sovereignty over your products and can act more flexibly and independently when setting prices.

Faster listing of products: As a seller, you can make your products available on Amazon faster, while vendors often have to wait weeks for Amazon to list them.

Specific analytics data via Seller Central: With a Seller Account, you receive meaningful information on key metrics such as conversion rate, while Vendors often receive only relative or index-based analytics data.

Logistical advantages: Some products are classified as problematic by Amazon and their storage is refused. In the hybrid model, you can distribute these products through your seller account, as they do not need to be stored by Amazon.

Avoidance of profitability problems: Products that are classified as non-profitable by Amazon receive the so-called CraP status and are no longer reordered. The hybrid model allows you to continue selling these products through your seller account and avoid the profitability issues.

Minimize risk: You can easily switch to another model later. This gives you the flexibility to adjust your sales strategy while maintaining your revenue.
The hybrid model thus offers many opportunities to ensure product availability, control prices, list faster, obtain meaningful analytics data, take advantage of logistical benefits, and circumvent profitability issues.
Disadvantages & Risks of the Hybrid Model
A combined sales strategy in the hybrid model requires careful planning, as it also presents some challenges. Here are some pitfalls that brand manufacturers may face:
Increased workload: The hybrid model requires management of both Seller and Vendor Central. This requires a basic understanding of both systems and additional workload, including warehouse management, inventory control, customer orders, customer support, and tax obligations.

Customer satisfaction: Amazon places great emphasis on being the most customer-friendly company in the world. Vendors benefit from Amazon's customer-friendly services, such as shipping and returns processing. As a seller, you must also ensure high customer satisfaction, as negative reviews and poor seller performance can have consequences, including suspension of the seller account.

Country-specific laws: In the Vendor program, Amazon as a seller is responsible for legal issues in international sales. However, as a Seller, you must familiarize yourself with country-specific laws, such as those related to sales tax. As a Seller, you are bound by the legal requirements of the country in which you sell.

Competition with your own wholesale customers: The hybrid model leads to a direct and obvious competitive situation with your wholesale customers. Your seller account competes with these customers for the buybox and other ranking factors.
While the hybrid model offers advantages, it also requires increased labor, ensuring customer satisfaction, complying with country-specific laws, and dealing with competition from proprietary wholesale customers. Thorough planning and a strategic approach are critical to successfully meeting these challenges.
Conclusion
In summary, the choice of the right distribution model depends on your company's e-commerce and distribution approach and should be considered individually. With the hybrid model, brand manufacturers must be aware of the challenges and the high amount of work involved, and therefore the model is worthwhile primarily for higher annual sales. Nevertheless, in certain cases, the hybrid model can offer a sensible sales option to benefit from the advantages of the vendor and seller program. However, it is important to note that the differences between the two models are becoming increasingly blurred and Amazon is limiting the freedom of choice between them by telling sellers whether they should sell as Seller or Vendor.
Frequently asked questions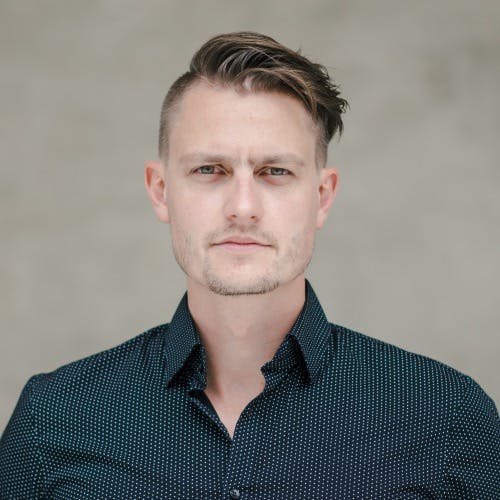 Matthias Habel
Matthias Habel is co-founder and managing director of Fischer & Habel and a sought-after expert when it comes to selling on Amazon, the world's largest product search engine.