AI-Powered SEO - Rapid Ranking Success
Published on by Alisa Dell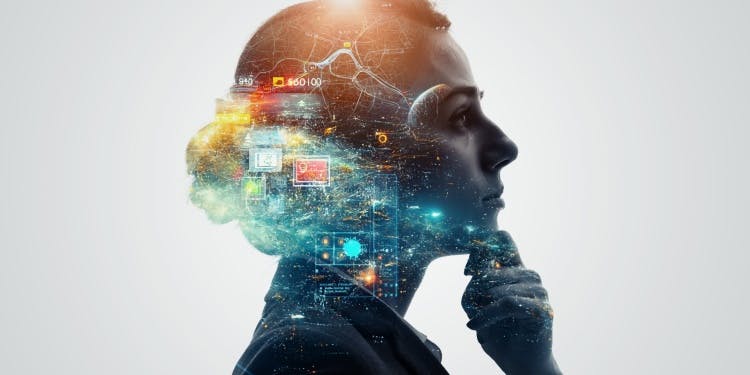 Image credits: Unsplash
Rank at the top of search results with search engine optimization (SEO) and artificial intelligence (AI)? With AI-powered SEO it is possible to work more precisely, analyze data faster and thus improve the ranking of a website or online store in the search engines, such as Google, in the shortest possible time.
What Is AI?
AI refers to a branch of computer science that focuses on teaching computers to think and learn in a manner similar to human intelligence.
AI systems can process large amounts of data, recognize patterns, make decisions and solve problems.
The cutting-edge technology has already become an integral part of today's reality. With its enormous potential to work smarter and faster, it has attracted a lot of interest in society as well as in business and is now being applied in more and more fields.
There are numerous AI-powered applications that we already encounter in our daily lives:
Virtual voice assistants like Siri, Alexa or Bixby help us interact with our devices and answer our questions.
Personalized recommendations from online stores and streaming services are often based on AI algorithms that analyze our user behavior.
AI systems are also used in medicine, for example in diagnosing cancer or predicting the course of a disease.
In the automotive sector, AI-supported assistance systems help us drive and thus increase road safety.
AI applications are also used in agriculture, for example to optimize crop yields or monitor livestock.
These examples illustrate how diverse and relevant AI-based applications already are today and how they can facilitate or improve our lives.
What Is AI-Powered SEO?
AI-powered SEO refers to the use of artificial intelligence and machine learning in search engine optimization to better optimize websites or online stores for search engines, such as Google.
Traditional SEO methods include selecting appropriate keywords, optimizing meta title and description, improving page structure and user experience, creating high-quality content, and building backlinks, among others. SEO-powered AI goes beyond this and uses advanced algorithms and the ability to recognize patterns to improve the optimization process.
It is important to note that AI-powered SEO is not a replacement for a comprehensive SEO strategy, but a complement to it. A holistic approach to search engine optimization that leverages both human expertise and machine intelligence can yield the best results.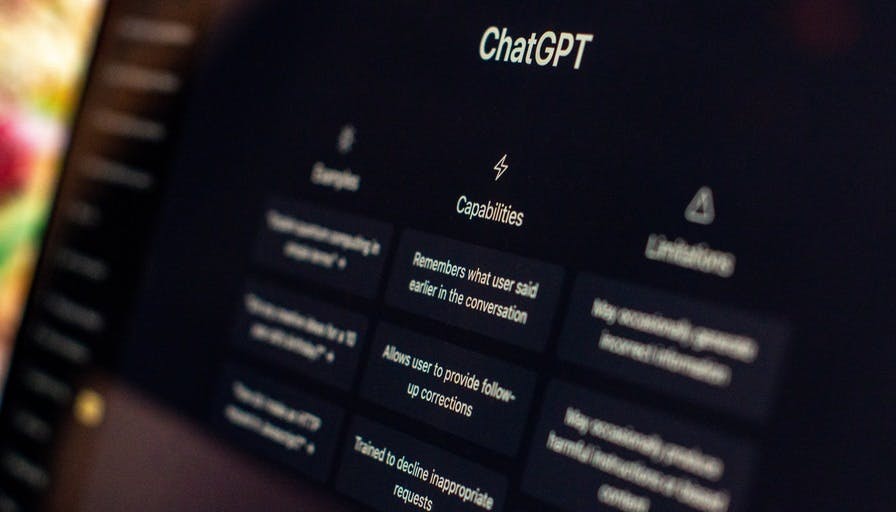 What Is AI-Powered SEO? What Do Ai-Powered SEO Tools Support?
Onpage SEO
Keyword research and optimization: AI tools help identify relevant keywords by performing big data analysis and machine learning. They can provide keyword suggestions that take into account search volume, competitive intensity, and relevance to the target topic. This helps ensure the optimal use of keywords in on-page elements and increase organic traffic.
Copywriting: AI-powered tools help generate content ideas by analyzing trends, search queries, and relevant topics. They can identify popular content that performs well with the target audience and generate new ideas based on that. Thanks to advanced AI tools focused on SEO, it's easy to create content and optimize it right in the app. It's even possible to define a focus keyword and the desired topic and have the appropriate text automatically generated quickly and easily.
Content analytics: AI tools can be used to monitor and analyze the success of content. Data such as page views, dwell time, bounce rates, and social interactions are collected to understand which content is performing well and which can be improved. Based on these analytics, companies optimize their content strategy and create more targeted content to improve user experience and increase rankings.
Rich Snippets: Another task that AI SEO tools perform is the creation of rich snippets, i.e. meta titles and meta descriptions. They create relevant snippets that meet the requirements of search engines. This helps to find the best possible wording to improve search engine rankings and increase click-through rates.
An all-rounder AI tool that covers the mentioned tasks of onpage SEO is Neuroflash, for example. The tool offers comprehensive support from brainstorming for new content to SEO optimization.
With Neuroflash, it is possible to create the headline, a detailed outline and keyword optimization. Moreover, there is a wide range of templates for different types of texts, including blog posts, social media posts, sales copy and much more. So, if you are looking for a tool that will help you create high-quality texts, Neuroflash is worth adding to your shortlist.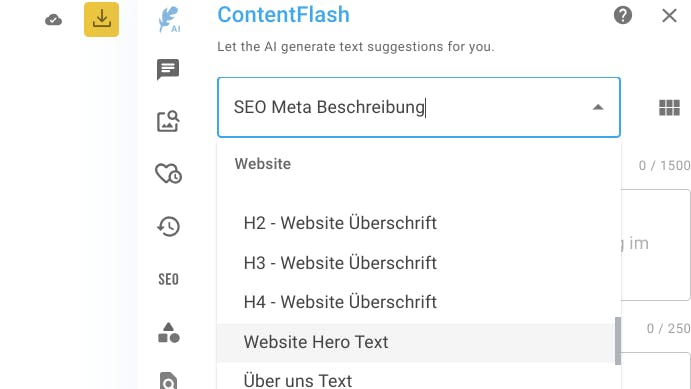 User Experience
Search engines, like Google, always put the user first, which is why user experience (UX) is an important part of SEO.
The user-friendliness of a website is measured by signals that show how users perceive interaction with a page. Pages that offer a poor user experience perform worse in the ranking. AI tools can quickly identify whether the visitor is offered a positive or negative user experience based on characteristics such as the relevance, structure, and mobile-friendly optimization of the page.
Faster loading times: AI tools also help optimize a website's load times. Fast loading times are a crucial factor for a good user experience, as the bounce rate increases rapidly if a page takes too long to load. AI can identify bottlenecks in loading time and suggest optimization measures to improve website performance.
Tools such as MarketBrew are suitable for monitoring the user experience. MarketBrew analyzes and evaluates websites. Based on this, targeted recommendations are made to improve the user experience of the website.
Offpage SEO
Backlink analysis: AI tools analyze backlinks to assess their quality, authority and relevance. They identify harmful backlinks that have a negative impact on rankings. With this information, AI-powered SEO tools can clean up backlink profiles and ensure that mainly high-quality backlinks remain.
Backlink building: AI tools support strategic link building strategy. They identify relevant websites related to the topic of your website and provide relevant content that can be used for link building. This helps generate high-quality backlinks that improve rankings.
Data analytics: AI can help process large amounts of data and identify patterns and correlations. By analyzing SEO metrics such as organic rankings, backlinks, and user experience, algorithms can derive patterns and gain insights to improve SEO strategy.
What Other AI-Powered SEO Tools Are Out There?
Jasper AI
JasperAI is one of the most popular AI tools in the field of copywriting. It provides support for creating, improving and rewording texts such as blog articles, social media posts or product descriptions. Another advantage is the possibility to use JasperAI in combination with SurferSEO. Through this integration, texts can be optimized specifically for relevant keywords and an optimal length.
ChatGPT
ChatGPT is an innovative chatbot built on advanced artificial intelligence that features self-learning elements. The AI provides a versatile source of keyword ideas, research material or outlines for various content.
Especially when creating lengthy posts, there is a risk of overlooking important points that should be included in your text. Chat GPT can help you keep track by giving you an overview of the main topics and subtopics you should cover. This will save you time and effort in research and ensure that your article covers all relevant aspects.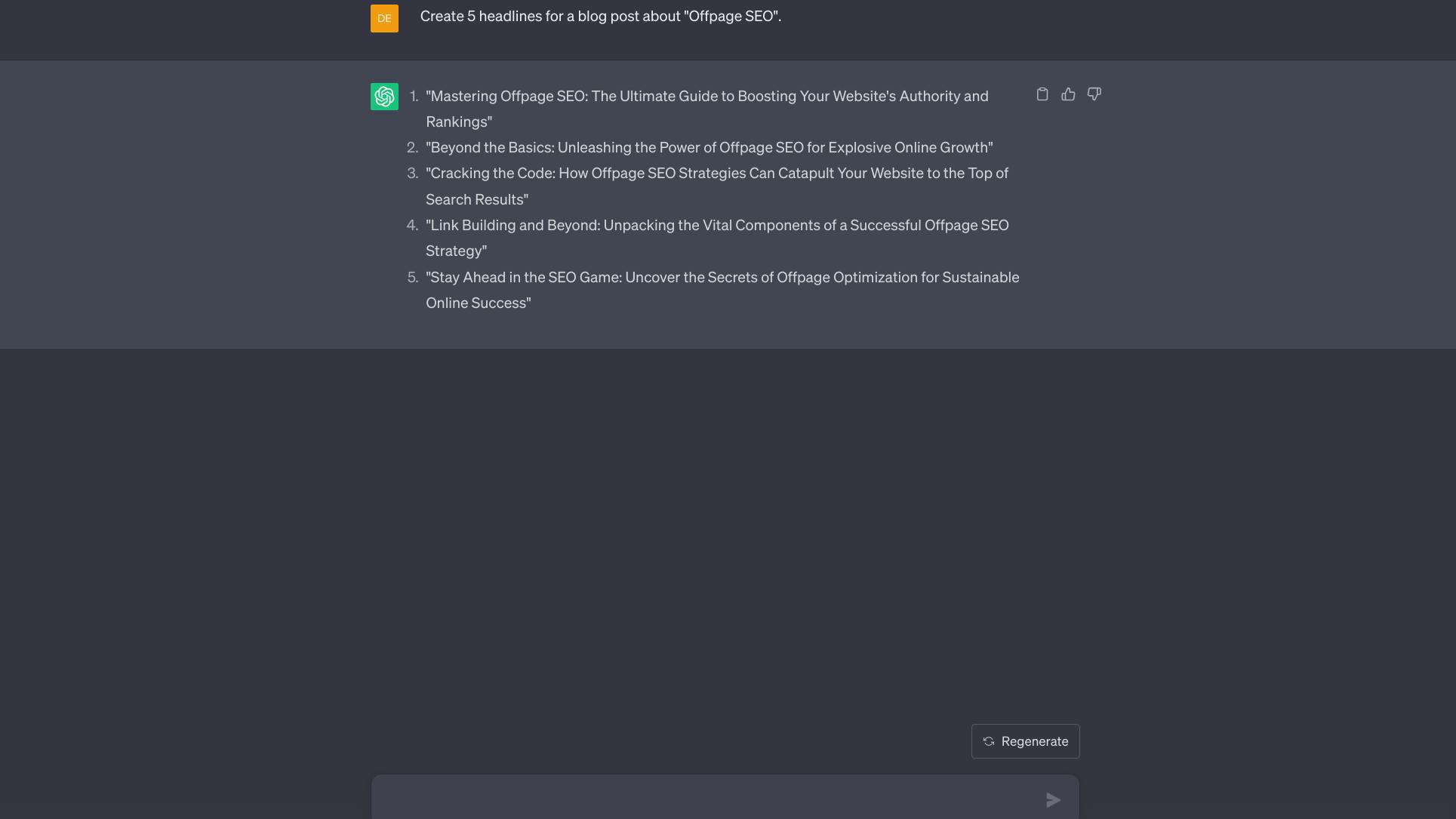 Frase
Frase is the ultimate all-in-one AI SEO tool for comprehensive research and automated copywriting using artificial intelligence.
The texts created by Frase are characterized by excellent quality. They are not only easy to read, but also understandable, logical and comprehensible.
Conclusion
It can be assumed that artificial intelligence will continue to find increased use in the future. The continuous development of machine learning and other AI technologies also open up new possibilities in the field of SEO and help to increase the effectiveness and efficiency of SEO measures.
Companies that embrace AI-powered SEO tools early on can gain a competitive advantage and improve their visibility in search engines.
However, it is important to note that AI should not be considered a substitute for human expertise. A successful SEO strategy still requires collaboration between human experts and AI-driven tools. Human expertise is important to interpret AI insights, make strategic decisions and develop a tailored SEO strategy.
Frequently asked questions

Alisa Dell
Alisa Dell is Online Marketing Manager at Fischer & Habel.