5 Reasons Why You Need a Shopify SEO Agency
Published on by Alisa Dell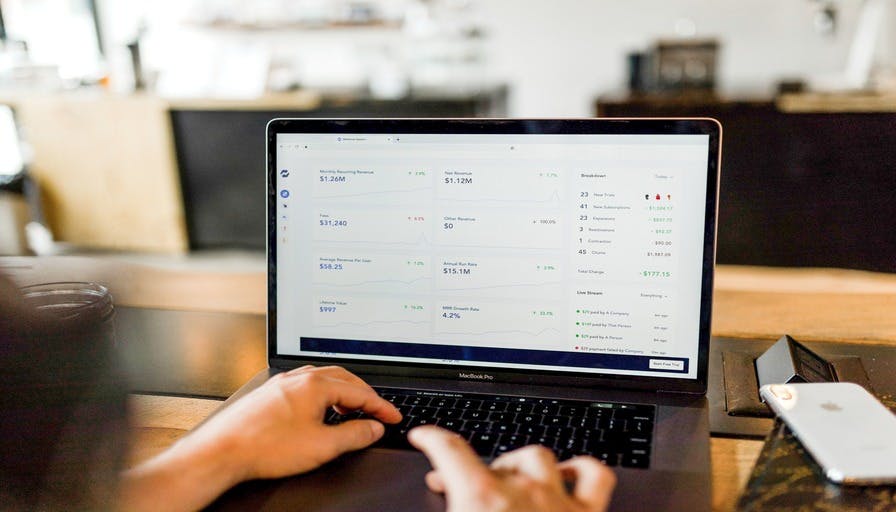 Image credits: Unsplash
Operators of an online store are often concerned with the question of how they can not only increase their presence in the Google ranking, but also keep it permanently at an optimal level. This article is about how a Shopify SEO agency can help.
What Is Shopify?
Shopify is an e-commerce platform designed for people who are looking for flexibility, scalability, and an intuitive user interface. The backend is easy to use and offers a variety of helpful integrations that make everyday life easier.
Shopify is used both by small businesses because, for example, you can create an online store in no time without programming skills, but also large corporations use Shopify as a global online store with several 100 million euros in annual sales.
Shopify is the most widespread store system in the world and offers comprehensive SEO functionalities.
What Is Shopify SEO?
SEO (search engine optimization) is an important method for placing an online store as high as possible in the search engine rankings.
Search engine optimization is divided into two areas. On the one hand, onpage SEO, which helps search engines to better understand your content and thus rank higher. This includes the creation and optimization of content, title tags and meta tags. Likewise, internal linking, the use of relevant keywords, as well as avoiding duplicate content and broken links (404 pages) fall under onpage SEO. Furthermore, technical SEO is also part of onpage measures, such as optimizing the loading time (page speed) in terms of programming, the size of images, videos and apps (media assets).
Offpage SEO, on the other hand, includes measures that take place outside the company's own website or online store. These are so-called backlinks from external websites and customer review platforms or social media networks.
Other Shopify SEO measures include URL redirects. These are used, among other things, when the website changes or moves. This is an important topic, especially when migrating to Shopify.
How Important Is Shopify SEO?
Shopify is a popular e-commerce platform that allows businesses to create an online store quickly and easily. But why is Shopify SEO actually important? The success of an online store largely depends on its visibility and ranking in search engines. And this is where Shopify SEO comes into play.
By optimizing your Shopify e-commerce website for search engines, you can ensure that potential customers can easily find your products and services when they search for them. High visibility in search engine results leads to more organic traffic to your website, and therefore more potential customers without advertising costs.
What Is a Shopify SEO Agency?
A Shopify SEO agency is a specialized company that focuses on developing and optimizing online stores on Shopify, the largest e-commerce platform in the world.
It uses targeted measures to optimize the online store for relevant search terms to attract more organic traffic and potential customers.
With the help of a specialized Shopify SEO agency, you can ensure that your website ranks well in search engines for relevant keywords. An experienced team of SEO experts knows the best practices and can optimize your Shopify site accordingly.
But why do you need a Shopify SEO agency in the first place?
Here Are 5 Reasons to Choose a Shopify SEO Agency:
1. More Organic Traffic
An experienced Shopify SEO agency will ensure that you realize the full potential of Shopify. Their expertise in optimizing Shopify websites will help you to sustainably increase your visibility and sales.
Especially in times of constantly increasing advertising costs, it is becoming more and more important to get organic traffic in order to remain profitable.
2. Expertise and Experience
When it comes to search engine optimization (SEO) and store optimization, there is no room for error. The complexity of the topics requires a deep understanding and extensive expertise.
With experience, expertise, and insights across diverse industries, Shopify agencies often produce better results in less time, accelerating growth. In addition, Shopify SEO agencies have cross-industry expertise and therefore know exactly what works and what doesn't.
3. Focus on the Core Business
Who doesn't know this? You want to optimize your online store so that it ranks at the top of Google, but search engine optimization is a complex and time-consuming topic.
Shopify SEO agencies take over this task completely, freeing up businesses to focus entirely on their core business.
4. Lower Costs
Compared to a full-time employee, an agency incurs lower costs. How is this possible? Quite simply, a Shopify SEO agency often works with fixed flat rates, which are usually lower than the salary of just a full-time employee. In addition, you have the advantage of benefiting from the expertise of several professionals who contribute their knowledge and experience. A Shopify SEO agency is thus a cost-effective and high-quality solution when it comes to search engine optimization for Shopify.
5. Time Saving
Established Shopify SEO agencies have an ecosystem of tech partners that allows them to access the latest technologies. This allows Shopify SEO agencies to cater to the specific needs of their clients and quickly put together the right solution for them.
High speed in implementing such solutions can create advantages over the competition.
Conclusion: Why Should You Consider a Shopify SEO Agency?
In an increasingly competitive online market, it's important to be visible to potential customers.
At the same time, the world of e-commerce is evolving at a rapid pace, making it increasingly difficult for businesses and their employees to keep up and not lose touch.
Part of the core competence of good Shopify SEO agencies is to proactively apply new strategies and technologies to clients and give you an edge over the competition.
Especially in the area of SEO, there are many measures to take that are fundamental to ranking well in search engines. Shopify SEO agencies usually offer the fastest way to achieve the best possible findability in Google and Co.
Frequently asked questions

Alisa Dell
Alisa Dell is Online Marketing Manager at Fischer & Habel.