Amazon Advertising agency
Amazon PPC
Amazon SEA (search engine advertising) has gained in importance in recent years and is now an integral part of professional sales via Amazon.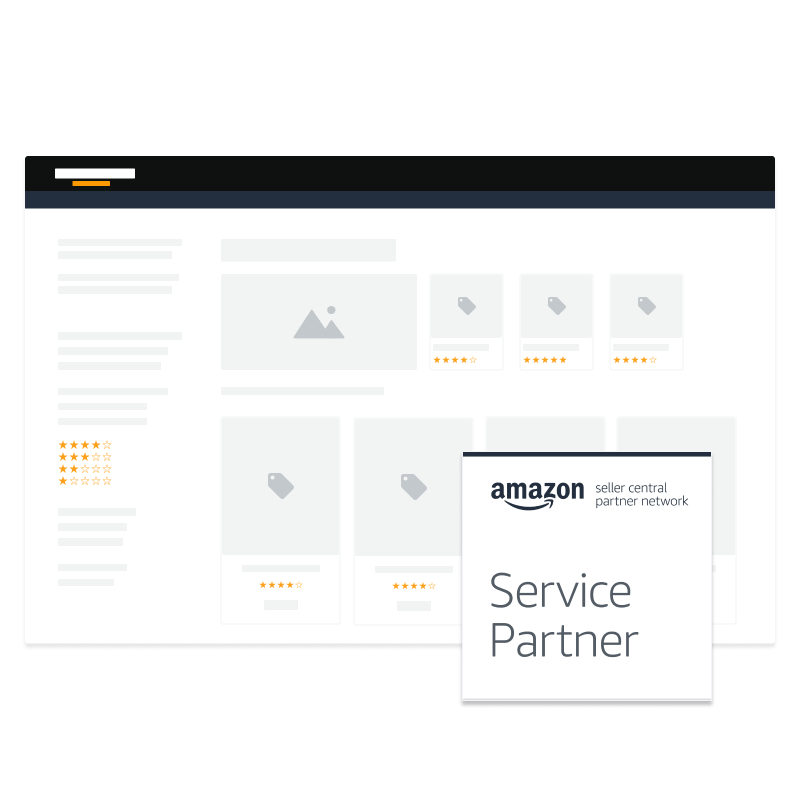 Services
Amazon PPC
Amazon Advertising has gained in importance in recent years and is now indispensable in professional sales via Amazon. Thus, Amazon PPC (pay-per-click) is an integral part of any successful Amazon marketing strategy.
Campaign Management

We create suitable Amazon advertising campaigns along the customer journey, ensure a professional setup, and manage the campaigns for the duration.

Budget Shifting

In order to achieve the best possible ROI, daily budgets are dynamically shifted between the individual campaigns using machine learning.

Forecasting

​Our software uses the collected data to create forecasts for the development of your advertising campaigns. This enables strategic decisions to be made at an early stage so that you are always one step ahead of your competition.

Bid Management

Our tool uses AI algorithms to monitor your campaigns and automatically set click bids according to your targets (predictive bidding).

Promotions

We can realize short-term sales campaigns via Amazon. We can work with coupons, limited-time discounts, or organize special events for you, such as Prime Day, Black Friday, or Cyber Monday.
Sponsored Products
The oldest and most widely used advertising format is sponsored products ads. These appear, for example, directly on the Search Engine Results Page (SERP) and are visually similar to the organic search results. Only a discreet note "Sponsored" indicates the advertising format. Sponsored Products Ads can be displayed both automatically and manually.
Sponsored Brands
As a large-scale advertising format, Sponsored Brands ads are perfect for campaigns with the primary goal of brand awareness. In addition to selected products, slogans or videos can also be played out. Product lists or brand stores can be selected as landing pages. A brand registry is required for the use of Sponsored Brands ads.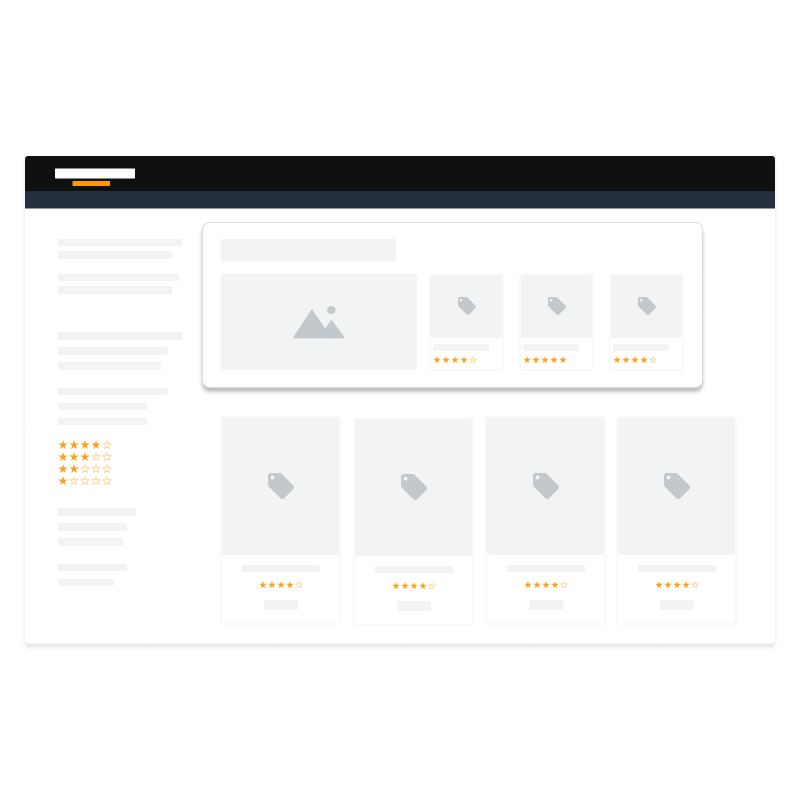 Sponsored Display
Sponsored Display ads can be placed on your own product detail pages (cross-selling) or on competitor listings. Tagging is based on product or interest. The display of bestseller product pages of competitors in particular is extremely efficient when used correctly, as a large, relevant target group can be reached shortly before the purchase decision is made.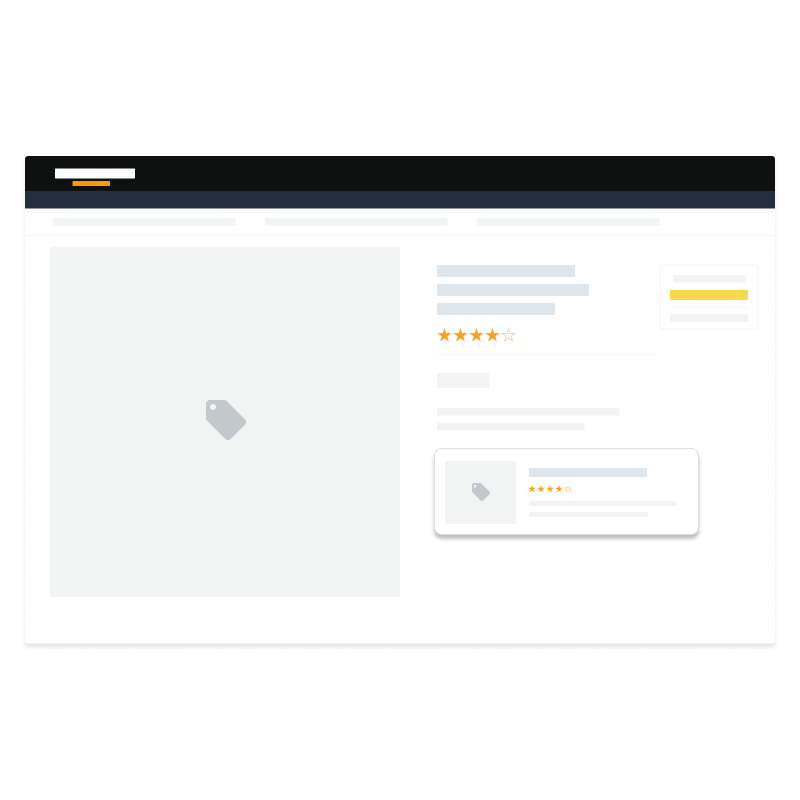 DSP
Media can be bought centrally outside the Amazon platform via the Demand Side Platform (DSP). This means that advertising space can be bought and sold automatically on external websites (programmatic advertising). As Amazon DSP agency control the in available formats audio, display and video ads.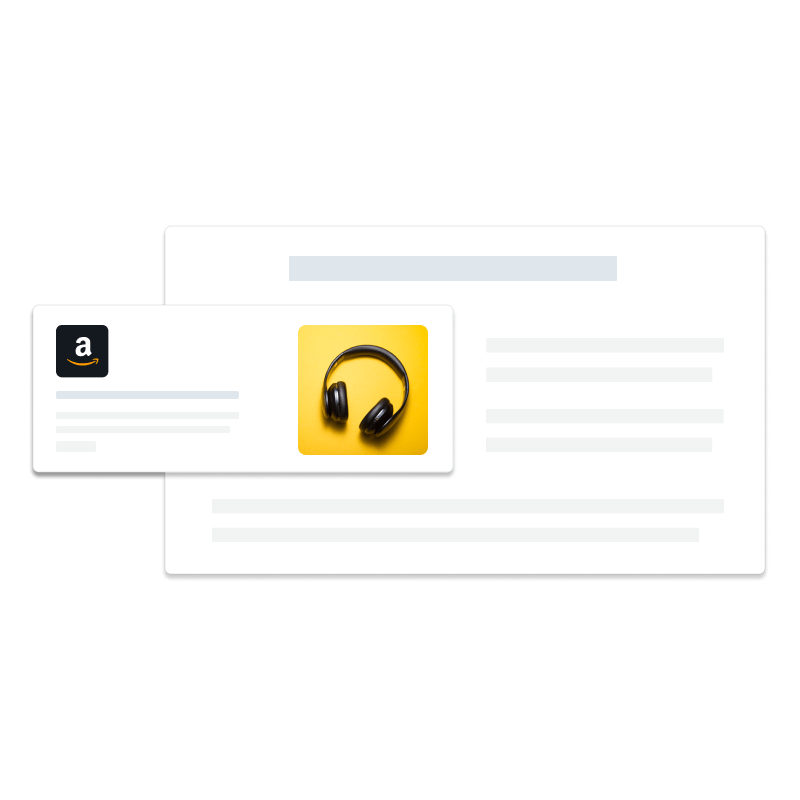 Amazon Advertising Certfications
We have received several awards for our expertise in SEA as a professional Amazon PPC agency.
Top rated by our clients

5.0 on Google

4.7 on Trustpilot
FAQ
Can't find the answer you're looking for? Contact our .
Related services
Discover our services around Amazon Marketplaces, the largest product search engine in the world.
Powerful Amazon Advertising?